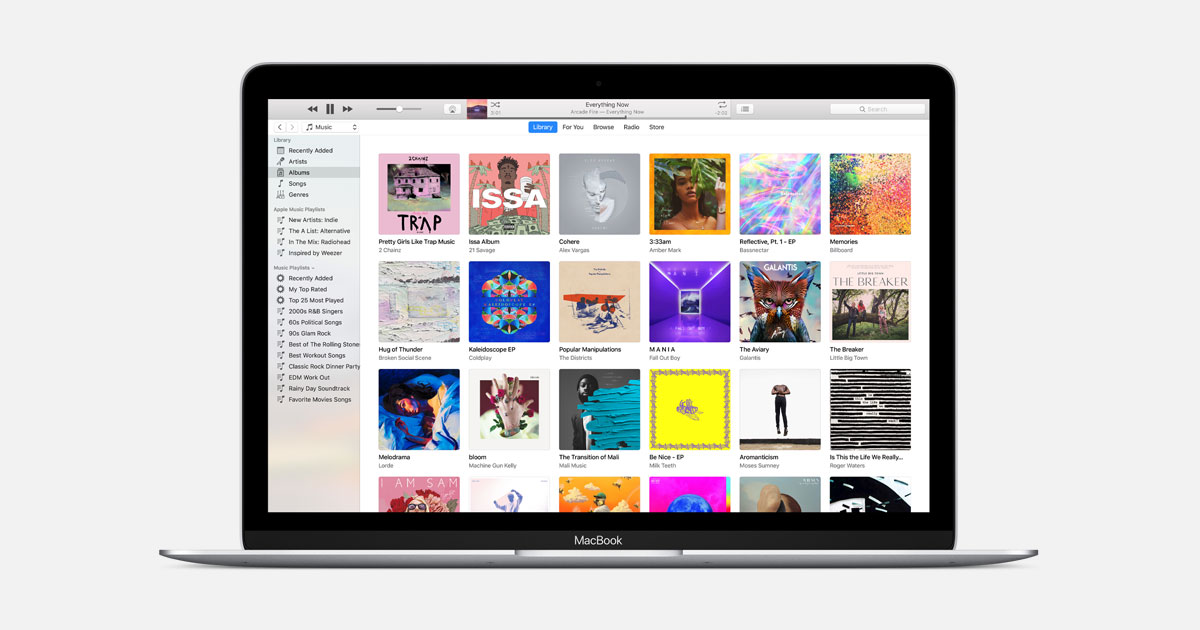 With continuous updates, alongside slow reaction time, iTunes had experienced a considerable scale of curb of consumer's confidence.
Before choosing the Apple Music and iTunes as your key music streaming service provider, there are a few things you should know. However, if you could live with the glitches of iTunes Music, it is perfectly alright to go for Apple Music. Let us look at the 5 worst facts which could simply lacerate your iTunes Music streaming experience.
You would not be able to sync libraries and merge multiple accounts
Had you been holding on to multiple Apple Music accounts, you won't be able to sync libraries and merge multiple accounts while being under an Apple Music subscription. Conventionally, Apple links all downloads as well as purchases to one account, and it would not be even let you sync an iOS device with multiple libraries.
It could become a massive headache when you would be looking for sharing an iTunes library between multiple accounts.
You need to delete songs manually on your external device
In order to free up space on your device, you have to delete songs manually, as iTunes does not come up with an option to delete an individual song stored on the devices.
Runs slowly
It has been a major complaint of all of the iTunes users and iTunes could also hamper your Windows OS' ability to conduct action, since Apple developer seems to be too reluctant to make the Apple iTunes more compatible with Windows, instead Mac OS.
Even scrolling through playlist on an iTunes tool installed on a windows device could take more than 10 seconds, which would be very annoying, we assure.
Sidebar is turned off by defaults
The Sidebar of Apple's iTunes Music is turned off by default and the iTunes would not allow you to drag playlist to an external device without using the sidebar, which may seem to be pretty hazardous and time-consuming.
In fact, every time you want to import a playlist in to your device, you have to click the view button to scroll down to the "show sidebar" option.
Too many updates
There have been just too many updates on Apple iTunes Music. In fact, almost every time you open up your iTunes, the software might prompt you for an update and the new software update is very time consuming.
Besides, you have to exit all running application while updating the iTunes, which could be very annoying.
Apart from that, as we have already mentioned, iTunes is not that much compatible with Windows OS, which makes it harder for the Windows users to deal with the time required for installing updates on iTunes.
Consider all of the facts mentioned above before going for an Apple iTunes Music subscription, otherwise, you may have nothing to do except biting your fingernails.
In any case, if you want to convert music and playlist from one streaming service provider to another, consider MusConv, the most flamboyant music converter available.