MusConv easily imports your playlists and favorites from Amazon Music to iTunes
Start now!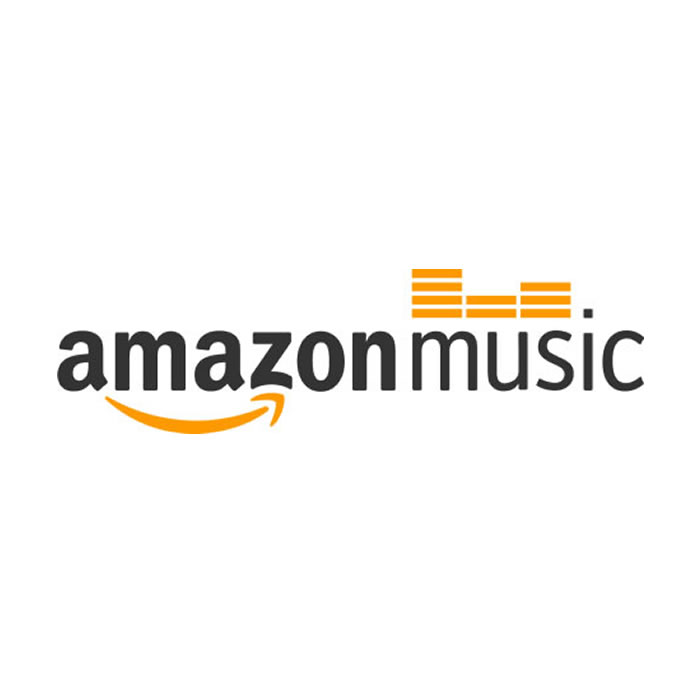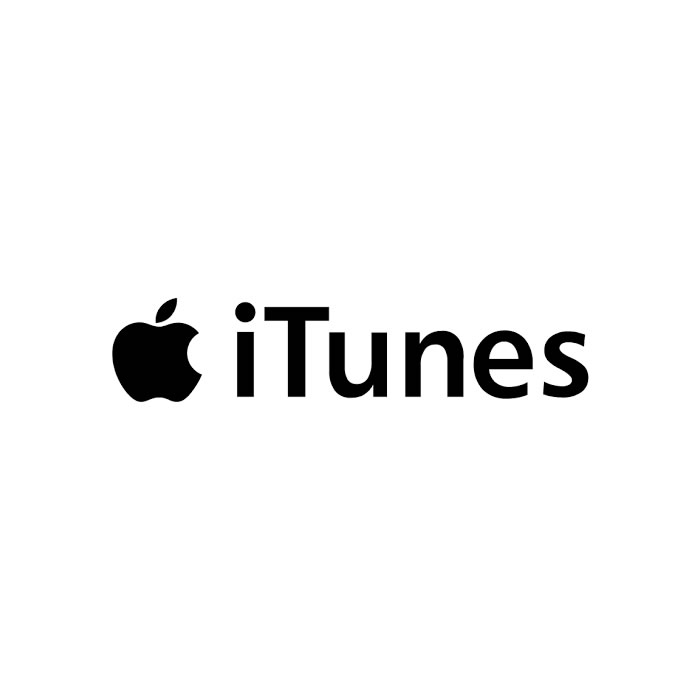 With MusConv you can easily import Amazon Music to iTunes!
How to transfer Amazon Music to iTunes
Transfer between Amazon Music and iTunes was never so easy! Try it out!
4 easy steps:
1 Select source as Amazon Music service
2 Select destination as iTunes
3 Select playlist you want to transfer
4 Take a coffee and wait till we move songs for you 😉
Importing Amazon Music to iTunes
Listening to songs is one of the best feelings in the world, you know the moment when your favorite song comes up on the radio? It is the second where you feel true happiness.
MusConv provides you the opportunity to import your favorite music from Amazon Music to iTunes so that you can continue to enjoy your music not only just on Amazon but on iTunes as well.
How to import Amazon Music to iTunes
Now how does MusConv manage to help you transfer your playlists from Amazon music to iTunes? Simple, our App is designed for music driven lovers and helps them to transfer their beloved tunes in no time.
All you have to do is go to our website and click on the link that says, "DOWNLOAD". The download would begin and you should be able to open it once you are done with the installation.
The interface is extremely user friendly and you would be able to see names of different musical media platforms such as Spotify, YouTube, Amazon Music, iTunes and more. Since we are about to import music from Amazon to iTunes what you have to do is:
Click on Amazon Music and login to your respective account.
After your login is successful, your playlist would load automatically.
Login to your iTunes account
Go back to your Amazon Music playlist and select the album(s) or playlist(s) which you may want to move.
After selection, you would see the transfer button on the bottom right side of the respective row.
Choose the destination platform which in this case is iTunes and don't forget to choose the option "Normal Transfer".
The transfer would begin immediately and voila! You are done!
Wasn't it easy? All it takes is four simple steps:
Selection of Source
Selection of Playlist(s)
Selection of Destination
And Transfer!
Converting music from one platform to another was never easier than with MusConv! You can import your music at any time and from anywhere. Upload and download music as you may please.
Learn how you can export iTunes to CSV here.
This also keeps your music playlists synchronized across various platforms. Now you know how you can import your playlist from Amazon Music to iTunes. Also, you can move iTunes Playlist to Amazon Music with MusConv.
As Victor Hugo said, "Music expresses that which cannot be said and on which it is impossible to be silent".
So express yourself with MusConv!
Amazon Music VS iTunes, An Ellaborative Insight
You might have been a music enthusiast, whose affection in truth knows no bounds and music interest ranges from Amazon Music to iTunes. Whether it is performance or creativity, independence or tangibility, both of those providers are one of the bests, as you should assume already. Yet, here we are, performing most probably the toughest task in the world to make a robust comparison in between Amazon and iTunes.
On a regular basis, more and more competitors of music streaming industries are entering into the market making it for the music lovers a lot tough to decide in which to turn into. Though, it has positive aspects as well, as this competitiveness are turning out to be very helpful to get a huge lot facilities at a cheaper price.
Even the introduction of Deezer into the US market are making the people thinking whether they should shift towards it instead Apple Music, Spotify or Amazon. Each of these services are providing access to over 10 million songs and music lovers are using these songs to create their beloved playlists, perform highly interesting sharing of music, and obviously, streaming their favorite songs throughout the day.
In this content, we will tear down the pros and cons of Amazon Music and iTunes in such manner that you would be able to get a quick glimpse on which one is the best.
iTunes and Apple Music
Apple Music and iTunes- needless to brief the legends of it
The music streaming and management service of Apple Music is completely depended upon iTunes. After hitting the market in 30th June, 2015, it went through a long way and became one of the key streaming services around the world. Apple Music and iTunes delivers an instant access to more than 45 millions of songs.
Furthermore, the service of Apple Music has also come up with an enticingly designed three months of free trial period.
Yet, unfortunately, this particular free trial is not available for everyone. It will only be available to the iPhone users. However, the Apple Music has now 30 millions of subscribers throughout the world and all of them completely bounded to iTunes for streaming and music management.
Behind Apple Music's huge success, the accompaniment with other Apple products like Apple TV, iPhones, iPads are playing a concrete and crucial role.
This particular matter of fact is also obvious with major music streaming giants like Google and Amazon. Still, there is none more actively enjoying a huge profitability in this particular segment like Apple Music.
The sound Quality of Apple Music
iTunes always claim they have the best lossless music streaming in AAC format, yet the truth is there could not be any lossless music in AAC format in which the Apple Music's streaming is boned onto.
It is delivering 256kbps AAC streaming and it significantly lower than Spotify. Accession to that, the codec is less lossless. However, the sound quality of Apple Music might have been a bit better than Amazon Music.
Apple Music Pricing
The pricing of Apple music has significantly reduced to keep pace with the ever-growing competition with Spotify and Amazon. It is important to mention that Google and YouTube is still no match for Spotify, Amazon or Apple Music in terms of subscriptions.
However, Spotify, Apple, Google and Amazon, all of them have the same kind of price range. All are priced at around $10 zone, yet Apple music does not come up with any free option.
For we have mentioned already that the there is a three months free trial version available only for the iPhone users. Three packs are available for the Apple Music users.
The commonest pack costs $9.99 and the student pack costs $4.99. Though, to obtain a student pack, the user either has to log in using an .edu account or he or she has to show some kind of proof of studentship. Otherwise, the student pack will not be available.
There is another package called family pack and it is the most costly one. It costs $14.99 and the purchaser of this pack will be able to add six members into this particular account.
Availability, Non-music content and pre-releases of Apple Music
In terms of country-wise availability and popularity, Apple Music is in truth based on US soil. It has over 30 million of subscribers in USA. Over Europe, Apple Music is in fight with Spotify, as Spotify has a strong and loyal customer base there.
Furthermore, in terms of Oceania, there is no chance of Apple whatsoever and it can be said with utter confidence from what we have observed in the market.
The Aussie market is completely loyal to the Spotify. Furthermore, Amazon is making its entrance in Aussie market and starting to create a significant impact. Though we have not yet heard of any improvement regarding the performance of Apple within the Aussies.
While considering the non-music content, the Apple Music is one of the bests. It contains, lots of podcasts, though it lacks artist interviews. Artist interviews and more personalized connections with artists could have been experienced in Spotify. In terms of pre-releases, Apple does well.
Lots of well-reputed singers consider Apple as one of their top-most choices for pre-releases. Yet again, Spotify should be well ahead of Apple in terms of pre-releases.
Amazon Music Unlimited and Amazon Prime Music
Amazon Music Unlimited- the Master of Music Catalogs
Amazon Music Unlimited as well as Amazon Prime Music are rivals of Apple music as well as Spotify and the rivalries are something to be remembered about. The growth of Amazon Music Unlimited is astounding as it has announced its extension in 28 countries recently.
Two music services are offered by Amazon right now. One of them is Amazon Music Unlimited and another is the Amazon Prime Music. The key differences among those two lie in the price. Yet, the facilities are significant too. For the premium subscribers, the Amazon Prime music will be free, yet the premium subscription will cost $7.99.
Furthermore, the premium subscription holders will enjoy the Amazon Unlimited for $7.99. In total, it will make around $16 for accessing into complete database of Amazon. We believe Amazon deserves this extra bit for each subscribers as they have the largest music inventories.
However, purchasing the prime subscription without an unlimited subscription is a complete loss as it will come up with only 2 millions of songs. In total, 45 millions of songs are there in the Amazon Music Catalog. To get access into all of those, the user will have to pay more $7.99, otherwise, this premium membership will go in vain.
The Sound Quality of Amazon Music
The sound quality of Amazon Music is decent and they streamed at 256kbps bitrate, yet it is not matched by Apple's AAC. According to our customer review analysts, we have been reported that the popularity of Amazon Music and Google Music is same in terms of music streaming quality. Apple is ahead of both of those and high-up in the chain, there is Spotify with its super-glossy lossless music.
Amazon Music Unlimited
The key aspect of Amazon Music Unlimited is its huge catalogue. Its catalogue is completely unmatched and it has a collection of over 45 million of songs.
It is expected to reach 50 million mark as it has entered into the Indian Market and signed its content deal with Sony, Zee, T-Series. As of now, it has completed the deals, all the songs of these music providers will be available in Amazon Music Unlimited. In addition to a huge lot of Hindi Music, there will be a great deal of Panjabi, Telegu, Tamil, Gujrathi songs etc.
In terms of music quality, there is no way Amazon Music Unlimited could match the Spotify or Apple. Yet, when it comes to the music collection, you ought to consider the Amazon Music Unlimited as the best music streaming provider.
Availability, Non-music content and pre-releases of Amazon Music
The availability of Amazon Music was never a matter of concern in US, Europe and China. Though, it lacks support in south-east Asia, but it recently overcame that fact with the release of Amazon India in earlier part of March, 2018. In terms of non-music content, the Amazon should not be regarded important at all as it feeds on the music and music accessories.
Even if it may not sound good, though, Amazon usually makes its business by delivering a huge catalogue of low bitrate songs to its customers.
Amazon was never a choice for the singers to make their pre-releases, as Amazon usually deals with the music producers instead the musicians themselves. On the other hand, Spotify delivers an intense connection with the artists by providing tons of pre-releases and non-music contents, including artist's bio, interviews and making etc.
Comparison Between music streaming services – Apple VS Amazon
Here, we will be comparing the Apple Music and Amazon Music Unlimited in terms of Pricing, Music Quality, Non-music content, availability and music compatibility.
While considering the pricing, it has to be understood that almost all of the music streaming providers have set their prices almost at the same tunes. Apple Music costs $14.99 and Amazon Music Unlimited costs $16 for complete collection. We have already mentioned that the huge collection of Amazon Music deserves that extra bit they are pricing.
None of them comes up with any free plan. Apple Music and Spotify deliver a student account, yet the students have to prove their studentship. In addition, the student account comes up with limited benefits such as sharing of music may only be possible with others student accounts.
Yet, the coin has its other side too, as this could have been an excellent way to know the unknown, to share the common taste with folks with same age of life. The student's only plan is available at $4.99 and it is not available for the Amazon Music Unlimited.
In terms of music quality, Apple should be at the top while comparing with Amazon Music. Apple is providing 256kbps AAC and on the other hand Amazon is delivering 256kbps bitrate. Amazon is dealing with traditional MP3 as like as Google.
However, Apple Music is delivering AAC that is definitely more lossless from others. Yet, in terms of lossless music, there is no alternative of Tidal and Spotify. Yet, Tidal might have been considered to be too costly for lots of users as the pricing of Tidal starts at $29.99. While considering the compatibility, the Apple Music fails to prove to be worthy as it supports only iOS and it is not any wonder.
From the very beginning, Apple Music targets their audiences with music devices and a large portion of Apple Music subscribers are Apple device holders. Apple Music will only work at iOS and MAC. We have reported several turbulence in the performance of iTunes in Windows 10, though the reasons are yet to be discovered. Might the collaboration of Microsoft and Groove Music have something to do it? Who knows?
Concluding with our verdict
It is impossible to make a definitive choice among these two music streaming providers. However, after all, we have come into a solid solution. If you are targeting a large volume of music collection, go for the Amazon Music Unlimited. On the other hand, if you are prioritizing the music quality, it is better to choose the Apple Music.
Furthermore, the compatibility could have been another important issue as the Apple Music will support only Apple devices. The iTunes is not performing properly in Windows.
It could have been a strategic approach of Microsoft to highlight their music streaming service, the Groove music. However, Amazon music supports almost all of the platforms including the recent Google Chromebook. In addition to its web player, it has player for Windows, Mac and Android. In accession, it still has supports for the Windows Phones.
It is highly complicated to define, delineate and distinguish those two in single terms, yet we suggest you choose Amazon Music for quantity and Apple Music for quality.
However, for any reason, if you want to transfer your music and playlists from one music streaming service to another like Apple Music to Amazon Music, use MusConv, the one stop solution for you to deliver astounding, bespoke and dynamic transferring of music and playlist.
By the way, you can also transfer from spotify to apple music.