American fashion model and actress Amber Rose is definitely an extraordinary person. For bold decisions, rebelliousness, acting skills, Amber is considered one of the brightest personalities in Hollywood, despite the fact that there are not so many acting achievements in her professional career.
The actress was born in Philadelphia on October 21, 1983 in an international family. Father Michael Levonchuk has Italian roots, his mother is from West Africa. Her father abandoned the family when Amber was three years old. At school, the girl stood out for her extravagant hair and clothes. She bought clothes from thrift stores and altered them herself.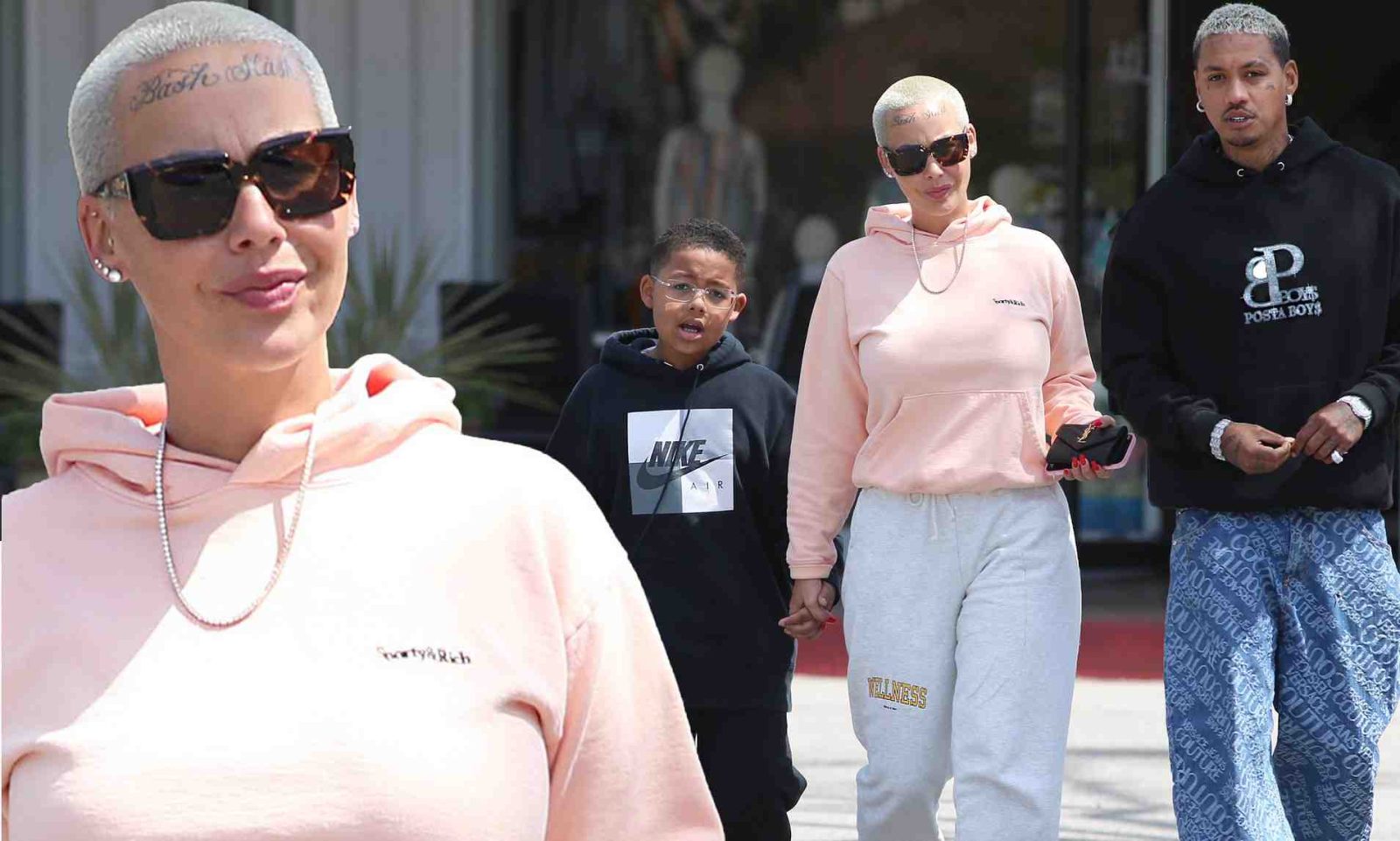 Amber dreamed of becoming a marine biologist, but at the age of 15 she began working in a strip club and took the pseudonym Rose. The girl was not ashamed of earning money with the help of a beautiful body in order to support herself and her brother, she earned a living by frank dancing.
Amber's striking appearance was noticed by Margo Wainwright's agent, who worked with the DefJam record label. The company released albums and promoted R&B, Hip-Hop, Heavy-Metal artists. The model with a European appearance and an African figure starred in the videos of Wayne Jenkins and Ludacris, collaborated with the infamous female rapper Nicki Minaj. The contract with the modeling agency Ford Models brought the outrageous model a good income, and she regularly appeared in videos.
Rose's popularity was facilitated by her acquaintance and relationship with hip-hop artist, composer and producer Kanye West. In 2009, together with him, she appeared nude in an advertisement for Louis Vuitton sports shoes. In Kanye's "Robocop" video, the actress appeared as a Barbie doll.
Rose was the face of the perfume house Boadicea The Victorious, launched a line of sunglasses. A little later, she expanded her profile to accessories and clothing.
In total, there are 11 small roles in films in the filmography of Amber Rose. She has starred in television series and reality shows. In her own project, The Amber Rose Show, the actress leads entertaining and provocative conversations about friendship, pop culture and race relations.
For two years, the girl met with Kanye West, starred with him for fashion magazines, appeared on the red carpet. But Kim Kardashian became the wife and mother of the rapper's children. Former lovers often in the press did not speak very pleasantly about each other. Kanye has stated that Rose owes her career to him.