When we call the names Apple Music and Spotify, we are talking about two leaders in the global music market. Both streaming services are leaders in the world of streaming music. Swedish Spotify owns about 36% of the global market, and its direct and first competitor Apple Music – at least 24%. If you add it up, it turns out that only these two services own 60 percent of the market. And, according to experts, the number of streaming services in the world today is approaching one thousand.
Both streaming platforms are quite advanced, offering millions of songs and exclusive features, but they differ in one way or another, which can make a difference when choosing which one to subscribe to.
Spotify works on almost all modern multimedia devices. In addition, Apple Music is not compatible with some legacy devices (which are no longer supported by manufacturers), such as PS3 and Windows Mobile phones, where Spotify is also present.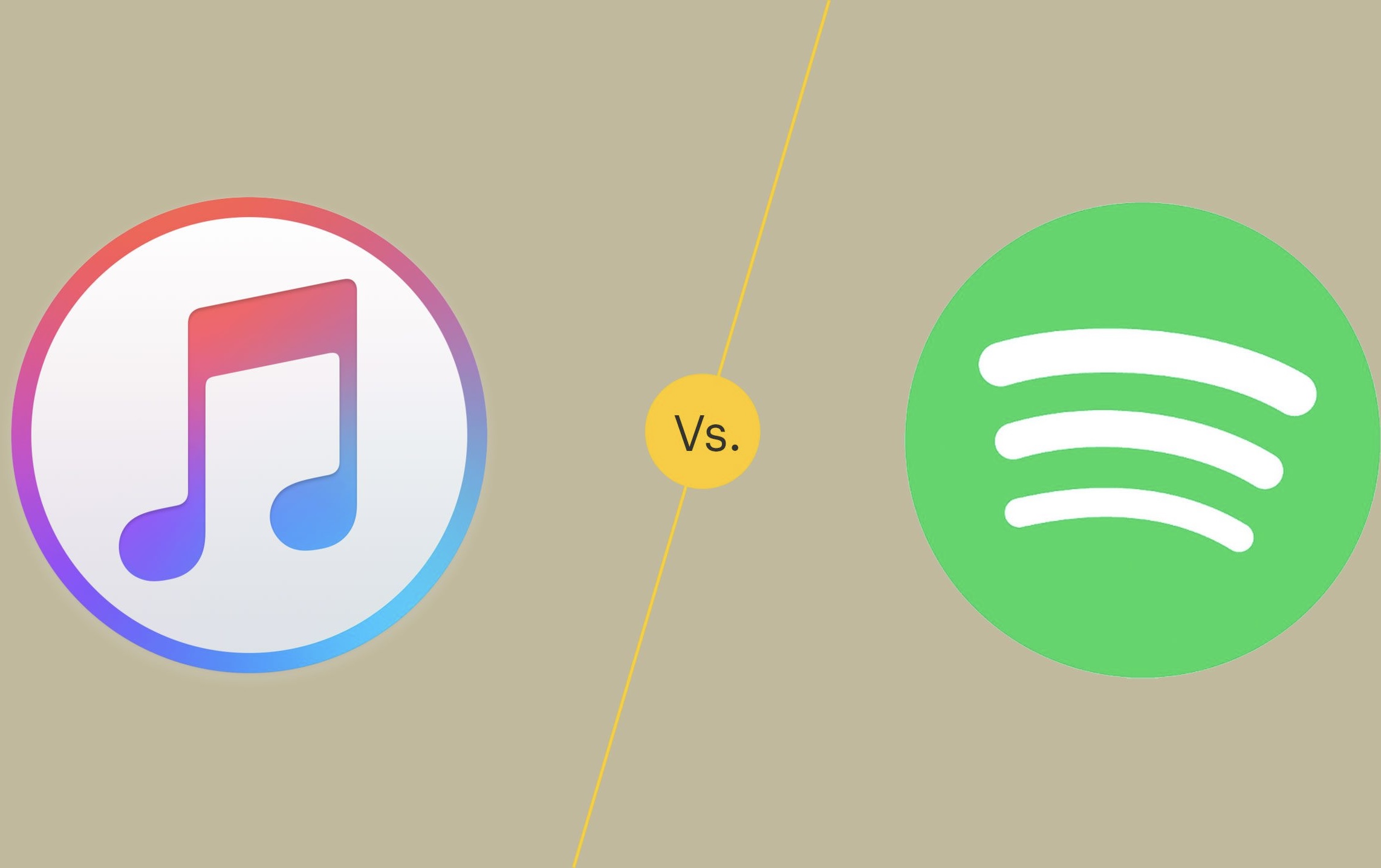 In terms of the number of songs, both services are approximately equal. Spotify officially says it has a catalog of over 70 million tracks, while Apple claims their service has crossed the 75 million mark.
Things get complicated for Apple when we move from music to podcasts because Spotify is an all-in-one app: you have access to both your music and your favorite shows by simply switching tabs, while in Apple Music only has songs. To listen to podcasts, you need to open the dedicated Podcasts app on your iPhone or Mac.
Apple Music only uses the AAC format and a fixed audio quality of 256Kbps. So Spotify has a slight edge in maximum quality, not to mention that its Ogg Vorbis format tends to take up less space on mobile phones.
The recommendation system is very similar on both platforms. There are recommendations for new music from artists you've listened to, a tab showing what your friends are currently listening to, and a Made for You tab with themed playlists updated every Sunday.
And, of course, the undoubted advantage of Spotify will be the availability of a free version, which its direct competitor does not have at all. Apple Music can only be obtained with a paid subscription with a three-month free trial.
On Spotify, the Discoveries of the Week tab offers an algorithmically selected playlist of songs that the app thinks you'll enjoy based on what you've heard. Unlike Apple Music, where the app selects songs that are close to what you hear, Spotify tries to guess your taste by using machine learning to learn your preferences. The more you listen, the better it will get.
Both Apple Music and Spotify are great music streaming apps, but the latter gets extra points mostly for spending more time on the road. It is present on more devices than the competition, is capable of higher quality audio, and natively supports podcasts.
Apple Music stands out for its dedicated curation, with speakers and live programming like a traditional radio, but ultimately Spotify is still the best option.