Fixed-fee music distribution services are now becoming the main focus of music services. A fixed fee music distribution service is a service that allows you to listen to music anytime, anywhere by paying a fixed monthly fee.
Apple Music is a fixed-fee music distribution service provided by Apple. It supports not only iPhone, but also Android and PC, and has 70 million songs and many different convenient features.
Amazon Music Unlimited is a fixed-fee music distribution service provided by Amazon's online shopping site. The service was launched in the US in 2016. Currently, you can enjoy more than 65 million songs, playlists, radio and other content on your smartphone, tablet or computer, iOS or Android through the app.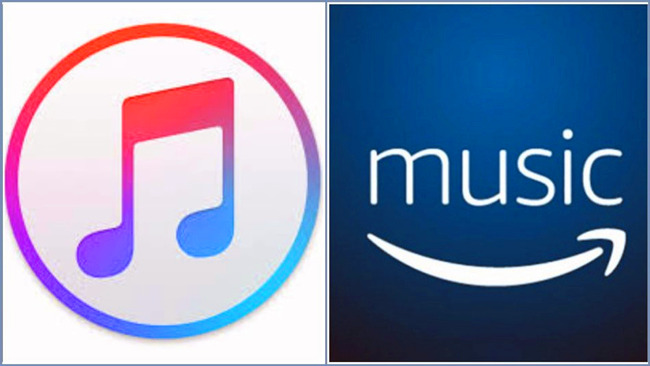 There is no difference between the monthly payment for individual plans and family plans. However, if you choose an individual plan, Amazon Music Unlimited does not offer a student plan, so we recommend Apple Music with a student discount. The free trial period of Apple Music is much longer than that of Amazon Music Unlimited. And if you're an Amazon Prime member using Amazon Echo, Amazon Music Unlimited is even better.
As for the number of Apple Music songs, there are 70 million songs that subscribers can enjoy at the moment. And the sound quality of this service is up to 256 kbps. The file format is AAC (Advanced Audio Coding) instead of .mp3. You can download and save songs in advance for the duration of a paid subscription and play them offline.
There are currently over 65 million songs on Amazon Music Unlimited. In terms of the number of songs released, Amazon Music Unlimited seems to be a bit bigger. Bitrate (kbps) is the amount of data transmitted per second, and the higher the value, the better the audio quality. Both have a maximum of 256 kbps, so you can say that the sound quality is high. And since the file format is a lossy compression, the compression ratio is higher than that of MP3 and the sound quality is good. Offline playback is possible with any service.
High iOS compatibility is the strength of Apple Music. If you love Apple products, Apple Music is definitely recommended. And if you're a core Amazon member or an ongoing enthusiast of Amazon products, we recommend Amazon Music Unlimited.
Compared to other services, I think the biggest feature of Apple Music is that you can listen to songs imported to iTunes on PC from your smartphone by syncing them to iCloud with Apple Music.
Another feature of Apple Music is that it broadcasts its own Beats1 radio program 24 hours a day, every day. This is a radio for music lovers that summarizes the latest music trends, including themes from seasonal artists and famous songs.
The biggest feature of Amazon Music Unlimited is its economy. Amazon Prime members get a discount on Amazon Music Unlimited, plus there's an Amazon Echo-only plan not available on other music services.