The four-day Barefoot Country Music Fest takes place annually. The venue was a huge and beloved by many beach in the city of Wildwood, New Jersey, United States of America.
Entrance to the festival by tickets. The cost of which varies from 60 to 95 dollars. Each visitor is given a bracelet, which serves as his pass and ticket to this holiday of the sea and the sun.
Ticket sales for the festival end May 30. Every day at 8 am in the festival, a lottery is held among visitors, where bracelet numbers are drawn. Winners will receive surprise prizes and tickets to the next festival in 2023, which will be held at the same time next year.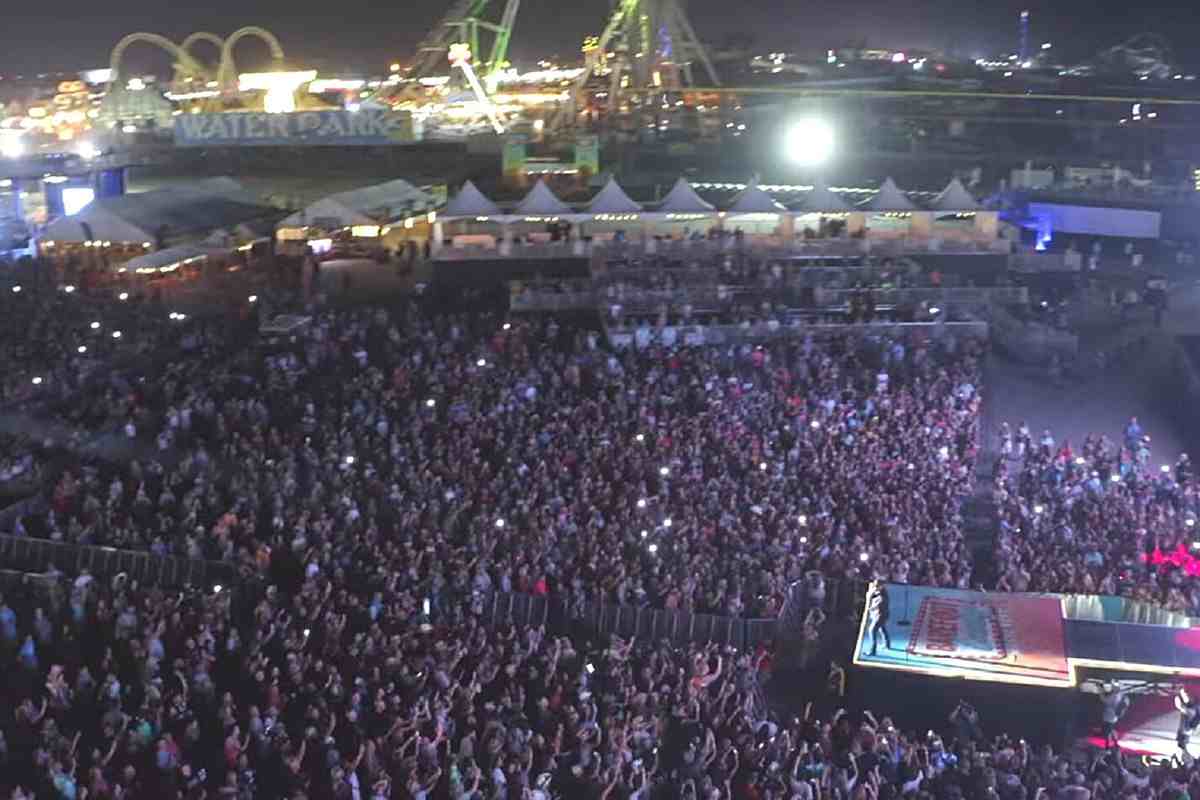 It's not just a festival on the beach. This is a real family holiday with fun, contests, country and pop songs, rock songs, and hip-hop performers.
This four-day event will feature the industry's biggest stars with over forty artists representing a unique mix of today's country headliners, regional stars, up-and-comers and local favorites performing on five unique stages.
The resort town of Wildwood can be proud of its landscapes of incredible beauty, which attracts tens of thousands of tourists from all over the country and even from abroad.
The festival has several rules that you should be aware of in advance:
All ticket holders are searched at the entrance to the event.
Alcohol can be bought only upon presentation of a document proving the identity and age of the visitor.
Each guest receives a bracelet with which he can leave the festival area and then return.
Purchased tickets cannot be returned.
In order to exchange your ticket for a wristband at the on-demand box office, you will need to have everyone in your group present.
You must present a valid ID and the credit card used to purchase the ticket to receive the wristbands.
Cold and firearms, fireworks, audio recording devices, professional video or photo equipment cannot be brought to the festival.
The festival cannot be visited with pets.
BCMF is open to all ages. Children under 10 are admitted free but must be accompanied by an adult. Children aged 11 and over must have a separate ticket.
Despite the rather strict restrictions, the festival is a huge success with Americans of all ages.