The Blossom Music Center is an outdoor amphitheater located in Cuyahoga Falls, Ohio, United States of America. This concert venue welcomed its audience for the first time back in 1968.
Since then, the concert hall has become a popular venue for mass musical events. The American company Musical Arts Association owns the concert hall. The architect of the building, who developed his project and followed directly the construction was Pieter van Dyck.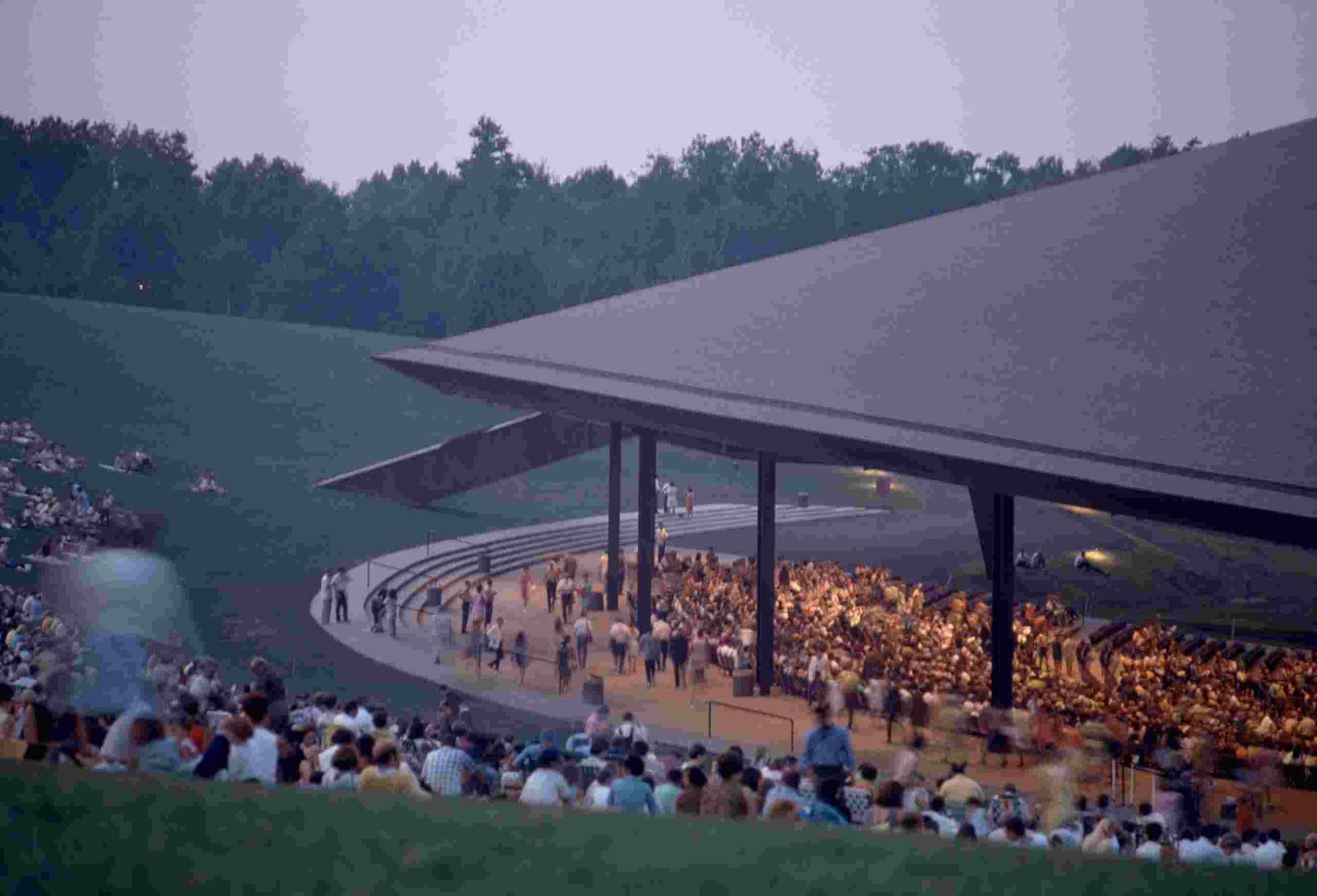 Blossom Music Center is a huge amphitheater, which is somewhat similar to the famous ancient Roman amphitheaters that have become classics.
Every year the Blossom Music Center hosts dozens and even hundreds of concerts by famous artists and bands. This place is considered not only prestigious, but also somewhat happy for artists, many of whom first appeared on the big stage here.
If you look at the schedule of the center, you can see that it is busy almost every day. Music managers know that booking a venue for an event is an incredible stroke of luck, as it is highly sought after by the music industry.
Cuyahoga Falls is known as one of the best entertainment cities in Ohio, if not the entire United States, and places like the Blossom Music Center certainly contribute to that reputation. It is a place and a city that has long had a reputation for entertainment and relaxation.
Blossom Music Center hosts various events. The most common type of events that take place there is live music. This is especially true in 2022, when the restrictions associated with the pandemic have finally begun to disappear in the world and the tradition of live concerts is being restored.
Ticket prices for Blossom Music Center can vary, but the average cost to attend an event is $87. Ticket prices for Blossom Music Center concerts and other events are, of course, subject to change depending on who is performing.