In the new media environment, Korean idol group BTS has formed a worldwide trend by creating and directly distributing media content with universal appeal, and has achieved worldwide fame through its active support.
Korean artists actively used the latest genres of pop music, winning the sympathy of the public in different regions and even more attracting the attention of the American entertainment industry. This global star, suddenly flaring up with unimaginable power, born on the basis of social networks, has been appearing in American and European television programs and music awards since 2017, providing viewers in all countries with the opportunity to experience K-pop culture.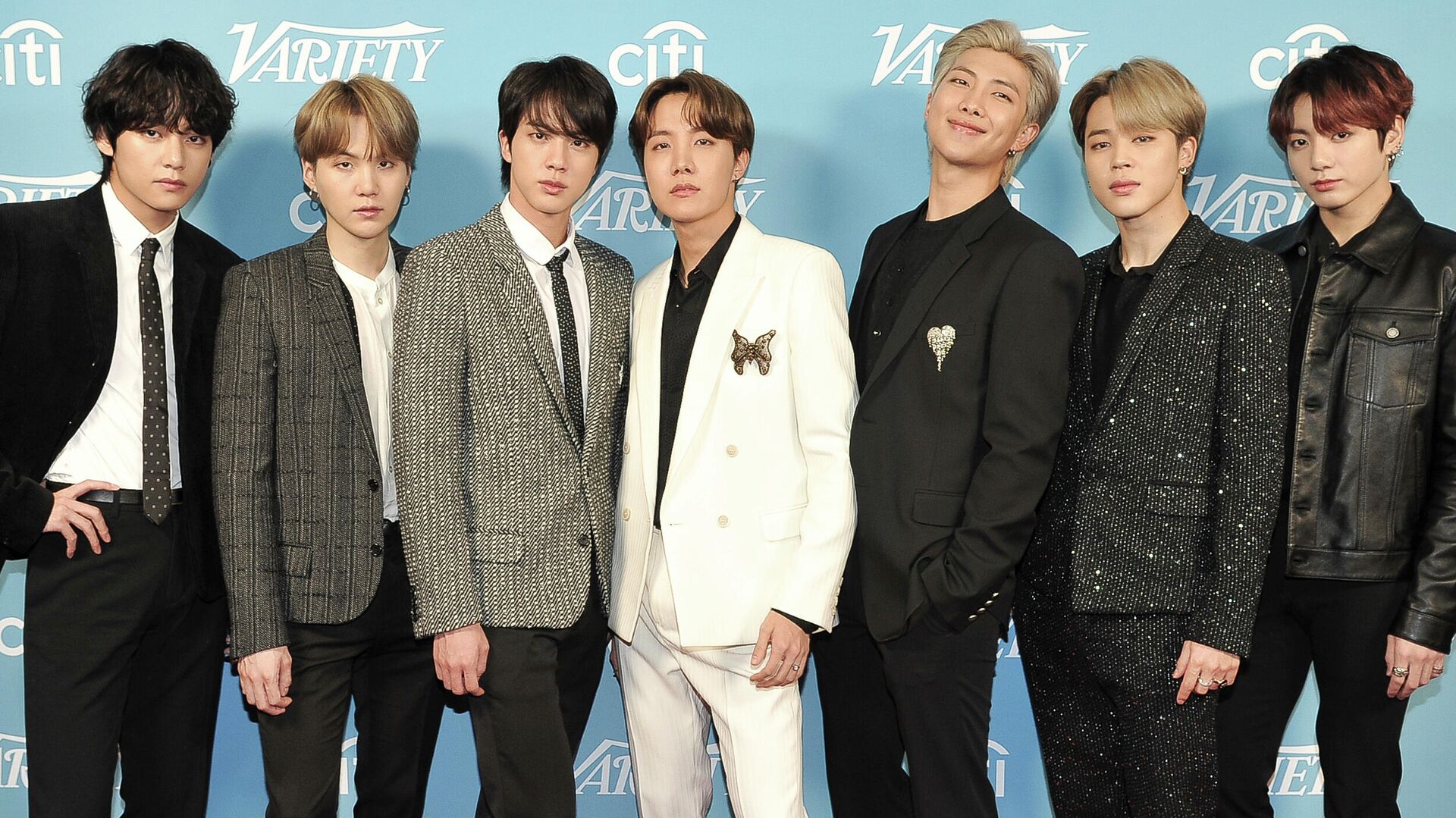 Big Hit Entertainment, led by music producer Bang Shi Hyuk, debuted as BTS on June 13, 2013, consisting of seven guys: Suga, RM, Jimin, V, J-Hope, Jungkook, and Jin. The name BTS is known to carry the meaning of following their own musical values ​​while protecting the youth from social prejudice and oppression. BTS has stood for hip hop idols and debuted with their single <2 COOL 4 SKOOL> (2013) and mini album < O!RUL8,2?> (2013) were released in succession, but did not achieve great success in the main domestic music charts.
Major music agencies in Korea have developed their own idol selection and training courses, and through this, only those who have survived the routine competition and self-evaluation process can debut with the support of a systematic album production and performance team. he is introduced to the public through such a systematic cultivation process, the members of the idol group who debuted through a large agency have an amazing ability to sing songs without hesitation, digesting complex movements and intense choreography. It was possible to create an image not only in Korea. but also abroad. This image of talented idols has been an important reason why K-pop groups have been able to succeed in the Japanese popular music market since the early 2000s.
To say that an object is a group, it must have many characteristics in common. However, world-class supergroup 'BTS' is showing a far-off K-pop distribution, not the average.
It's true that BTS has sparked interest in K-pop and other Korean singers overseas. However, it cannot be said that BTS represents K-pop solely based on the results and influence that BTS has achieved. First, BTS is significantly higher than other K-pop groups in terms of the number of songs played on US radio stations. Secondly, unlike other K-pop groups, BTS presented themselves to the American public for the first time at the Billboard Awards. And BTS appear on major American TV shows more often than other groups. Finally, BTS has taken a unique position by winning the Artist of the Year award at the 2021 American Music Awards (AMA).
The case of BTS shows the need for a deep understanding of the methods of production, dissemination and use of culture fundamentally changed by digital media and the culture of convergence, as well as the need to support the content culture industry and define policies that reflect this.