Karaoke has long and firmly entered our lives. Today, a generation of young people simply cannot imagine life without karaoke, because it is with karaoke that you can not only discover and train your singing abilities, but also relieve stress, cheer up, have fun with friends. Whether it's a big or small event, karaoke will always be the highlight of the party and provide fun and good mood.
With the development of technology, the world has moved to the Internet. And karaoke continued to be sold on physical media for a long time. But many fans of singing in karaoke became interested in the question of whether it is possible to download karaoke songs for free?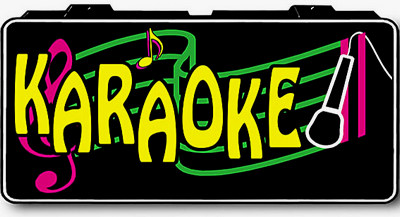 The short answer is yes, you can download karaoke songs for free. But this is not at all as simple as it might seem at first glance. The most important thing, of course, is that you have the right music as your karaoke songs at the karaoke party. That is, a well-known hit that does not have a soundtrack, because you have to sing it "professionally" yourself.
A few years ago there were many major karaoke portals where almost every song was available for download as a karaoke version. But for legal reasons they were all forced to close.
There is nothing non-existent on Youtube, videos on various topics and music videos, but how could it be otherwise, more and more karaoke versions of famous songs are uploaded to Youtube. This has the advantage that a standard tablet is enough for your karaoke party. Best of all, except for the ads that pop up, Youtube is free.
Now again there are several small karaoke portals, these are directories where you can find a variety of MP3 files in the form of karaoke versions. Especially if you are planning a karaoke party with children's songs, here you will find what you are looking for. Thousands of karaoke artists can download karaoke songs of all musical genres for free, such as pop, rock, oldies and so on.
There are several websites where there are thousands of karaoke fans from all over the world who share their karaoke files in a secure online community. To participate and benefit from it, all you have to do is register for free. Just follow the "Free Guide" button on the website and enter your name and email address.
After receiving the confirmation email, you can immediately participate in the community, download karaoke songs for free, or upload songs that you have recorded yourself.
There is no point in listing all the websites where you can download karaoke songs for free. To search for them, it is enough to enter the appropriate query on the Internet. The vast majority of sites with free karaoke songs work on the same principle.
Recommendation: choose songs that you know well. It is best to choose those that you very often sang along with. When making your choice, don't just make sure the songs are good. You should at least to some extent master them.