Spotify has become a global music streaming market leader thanks to a well-developed marketing strategy, a large geographical coverage that now extends to almost 200 countries, and a free version that attracts a huge number of music lovers. An important factor in the success of this streaming platform was the ability of the service to work on almost all types of gadgets, including smart watches.
Spotify has introduced an iPhone-independent app for the Apple Watch, making Apple's branded smartwatches more self-sufficient. This comes almost two years after the original Spotify app for Apple Watch was released. Now users will be able to listen to music on Spotify using only their Apple Watch and compatible Bluetooth headphones, without the need to connect to an iPhone, which was often either impossible or simply inconvenient.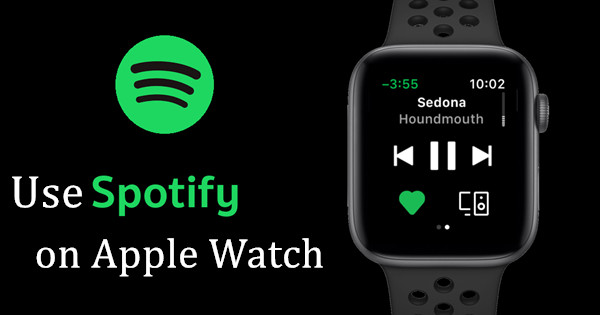 The offline music streaming feature from Spotify will be available on Apple Watch with and without cellular network support. This means that the innovation will also work for us when it is released to the public (now it is being distributed gradually). To do this, all you need is the Apple Watch itself, a Wi-Fi connection and compatible Bluetooth headphones, which will receive a signal. You don't even need a paid subscription because Spotify's basic plan is free for everyone.
Spotify isn't the first service to offer offline music streaming on the Apple Watch. The first, as you might expect, was Apple itself, which added a feature to the Apple Music app. Then Pandora, the creator of the music service of the same name, popular in the United States, did the same. And more recently, offline playback in the Apple Watch app was introduced by the developers of YouTube Music.
True, not everyone will be able to use the offline streaming of music from Spotify. According to the developers, only Apple Watch Series 3 and newer will work for the innovation (older versions are simply no longer supported), as well as watchOS version 6.0 or higher. This is the minimum threshold that must be crossed in order to listen to music on a smart watch. However, the Spotify developers themselves recommend using an Apple Watch based on watchOS 7.1 for this. Since the offline playback feature is being rolled out gradually (most likely depending on Spotify applying the necessary changes on its servers), it may not be available to everyone. To see if you have this option, we recommend that you simply check the offline playback option. If offline playback is available to you, select Apple Watch as the source and try pairing your watch with a music streaming service.
The app is currently not available in all countries. Of course, only paid subscriptions to the Swedish music streaming service will be able to use it.