SoundCloud closely monitors the originality of the content posted by the authors of the music. To participate in the monetization program, each of the downloaded tracks undergoes an initial moderation on the site.
If it turns out that the content is not original and violates someone's copyright, then it will be blocked, and the user who posted it will receive a warning about copyright infringement. It will be sent to his primary email address, which is indicated by the account owner.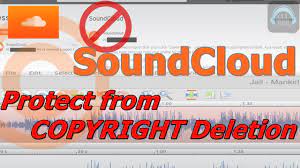 The Copyright Infringement Warning is limited to 12 months from the date the user receives the warning. Warnings are used to inform authors of music content about the importance of copyright compliance. The warning is also provided to ensure legal ownership of content and obtain permissions for all content uploaded to the platform. Each subsequent warning causes the downloaded content to be blocked, and a third warning causes the user account to expire.
If the subscriber receives a third warning about copyright infringement, and the previous one expires and only a few days remain before it, then the user's account is not blocked by the service.
When the copyright violation warning expires, the content to which it was applied can be uploaded back to the music streaming service.
The warning of copyright infringement is not at all an extraordinary event. There is a lot of content on the Internet that cannot be considered author's. Many experts call such content controversial. Along with a warning about copyright infringement, the user is also sent an email address of the present content author. At least we are talking about the person who officially registered the rights to him. By contacting the author, you can find out the controversial issues and clarify the situation. If it turns out to be the result of a misunderstanding, then you can send the relevant letter to the service administration. During the day, the information will be reviewed and analyzed. If the appeal against the copyright violation warning is established, the content will immediately be restored.