Apple Music is one of the most popular music streaming services today. Its share in the music streaming market today is more than 19%, and the number of subscribers has exceeded 70 million around the world.
Apple Music can only be used with a paid subscription. At the same time, for the first three months, the new subscriber will be able to listen to music for free as part of the trial. This means that service users have the same access to the capabilities and functionality of this platform. For example, in other streaming services that have a free version, its users have limited access to functionality.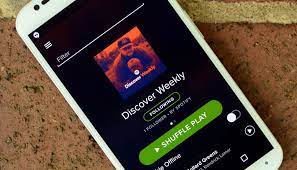 On Apple Music, you can create your own playlists by adding individual tracks or entire selections of songs. You can also use the automatic playlist generation function. The playlist machine creation algorithm is quite complex for understanding by an ordinary user, but it is very effective. The system independently selects tracks based on the subscriber's musical preferences, which are determined based on his recent search queries and the music he has listened to.
Often, a subscriber is very surprised that when he opens his music in the application, he discovers unfamiliar tracks there or those that he simply did not add. This is because Apple Music periodically updates user's playlists.
The playlist lists the songs that you listen to most often, from 1 to 100. The Apple Music Replay 2021 playlist will automatically update each week on Sundays or other days of the week, depending on the songs you listen to most often. Songs and artists you listen to repeatedly are combined into one playlist and updated weekly.
The update algorithm, of course, is kept secret by Cupertino developers. It can only be argued that the update includes those musical compositions that have been listened to two or more times. The refresh rate is weekly. For different countries and regions of the world, different days are provided for renewal. Therefore, users, for example, from the United States, may not receive an update on the same day as users from Japan.
If the subscriber does not use the streaming music application from Apple for a long time, then the playlist update is suspended until Apple Music resumes use.