Premium Spotify users can download playlists, albums or songs of their own choice. This means, they can listen to those songs; 10000 for each device up to 5 devices. users can listen to the songs without any internet connection although the connection is required initially for downloading, and the users must be online for once a month at least so that they can keep their songs and podcasts downloaded. However, Spotify free users are not allowed to download songs but they can download podcasts on their respective devices.
Why download Spotify Playlist?
There are several reasons for saving the playlist on Spotify. Although we can download music from several sources or even listen to music on YouTube, downloading on Spotify does have its importance. One of the most important features of Spotify is that it accommodates more than 50 million songs from which the users can download their own. Why you should download your favorite songs on Spotify, here comes why-
Imagine yourself in a remote area with no internet connection. Your favorite songs would be far away from you then. Here comes the first reason for downloading the songs on Spotify. If you download your favorite songs on Spotify, you would be always entertained by them.
Once you download a playlist in your respective devices, the songs will be saved in your device so that you can listen to them whenever required without needing any internet connection.
Downloading the playlist in your device will put less pressure on your mobile data. It is recommended o download the songs using s Wi-Fi connection so that downloading experience be fast and buffer-free. After downloading is finished you can reach them whenever needed without thinking of mobile data or any other mode of connectivity.
When songs are played in Spotify, they are automatically played with less audio quality to save your mobile data. In that case, if you download the songs in your device you can select the audio quality which gives you the experience of better audio quality.
However, you should keep two things in mind when you think of downloading a playlist on Spotify. Once, you need to be connected to the internet so that your playlist becomes updated. Number two, you just need to be a Spotify Premium service holder.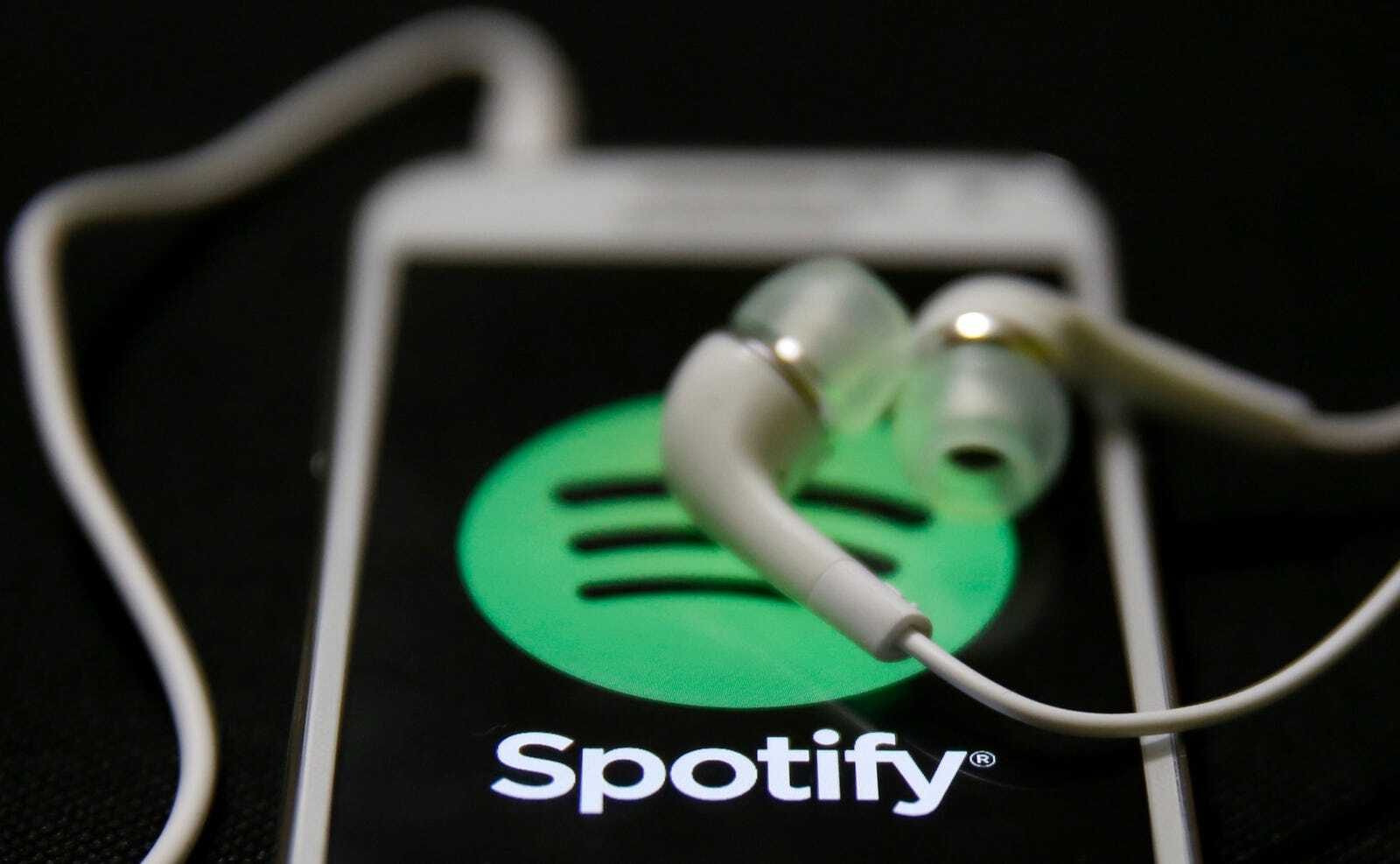 Downloading Spotify Playlist on Android or iPhone:
Let's get to know how you can download the Spotify playlist on your cell phone device.
Start the Spotify app in your device
Go to "My Library" and then go to your desired playlist
Switch the "Download" button on. When it is green you are all started to download
Once downloaded, a green small arrow will show up just below the song to assure you that you have successfully downloaded it.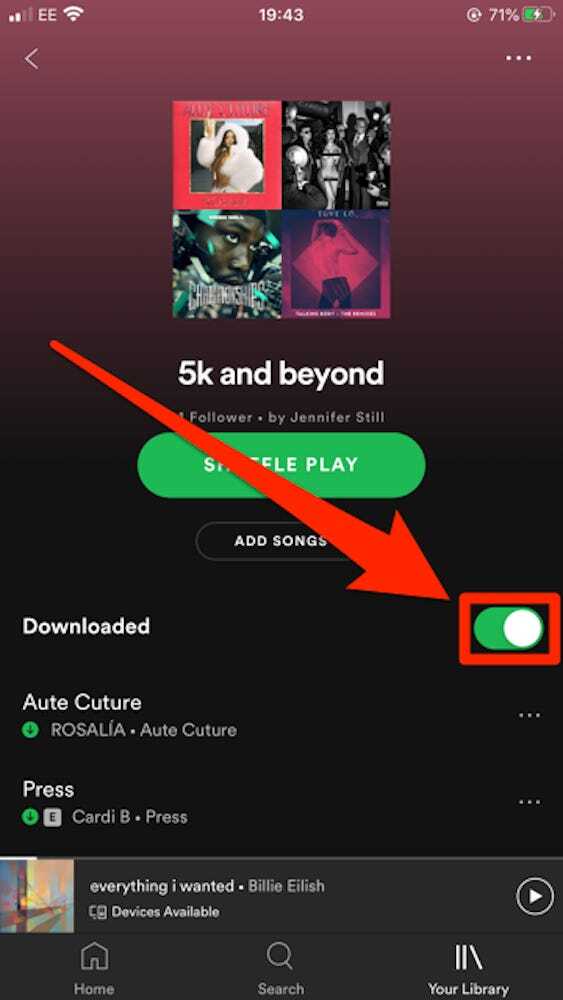 Stepping on to the Offline Mode:
Click on the "Home" button
Go to the "Settings" option
Go to "Playback"
Put "Offline" on.
And you are ready to play music offline!
Here to say that you only can listen to those songs that you have downloaded while working offline.
Downloading playlist using mobile data:
Click on the "Home" button
Go to the "Settings" option
Select "Music Quality"
In the "Download" menu, select "Download using cellular" option
Although you can download using mobile data, it is better to download using a Wi-Fi connection for the uninterrupted downloading experience.
Downloading Spotify Playlist on your computer
No matter you are using a MacBook or a PC, you can have Spotify in them and download the playlist of your own choice.
To begin with, start opening your desktop Spotify app. From the left side menus of the app, select your desired playlist that you want to download.
Switch on the download button to start downloading your playlist. When the button goes green, it means downloading is on.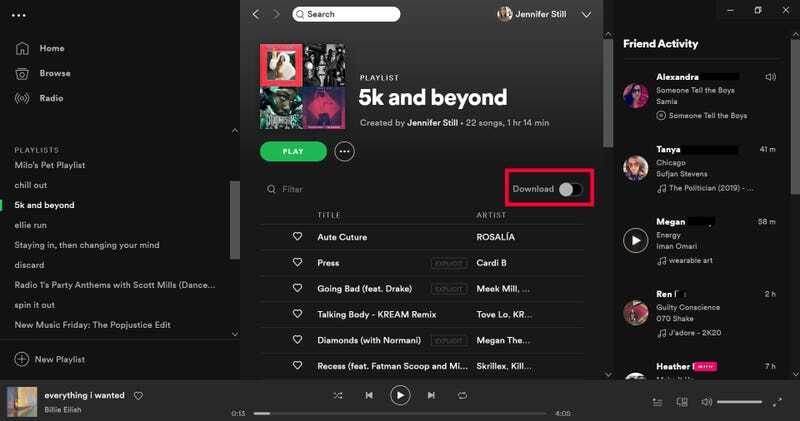 Stepping on to the Offline Mode:
You can only listen to pre-downloaded songs when you are offline. How you can go for offline mode? Here it is-
For MacBook:

Start Spotify app
Click Spotify from the Apple menu at the top side of the screen
Select the Offline Mode option.
Here you go!

For Windows:

Start Spotify app in your pc
Select "Offline Mode" from the file menu on top of the screen
And that's it! You are all set to work offline!
Why Spotify attracts most users?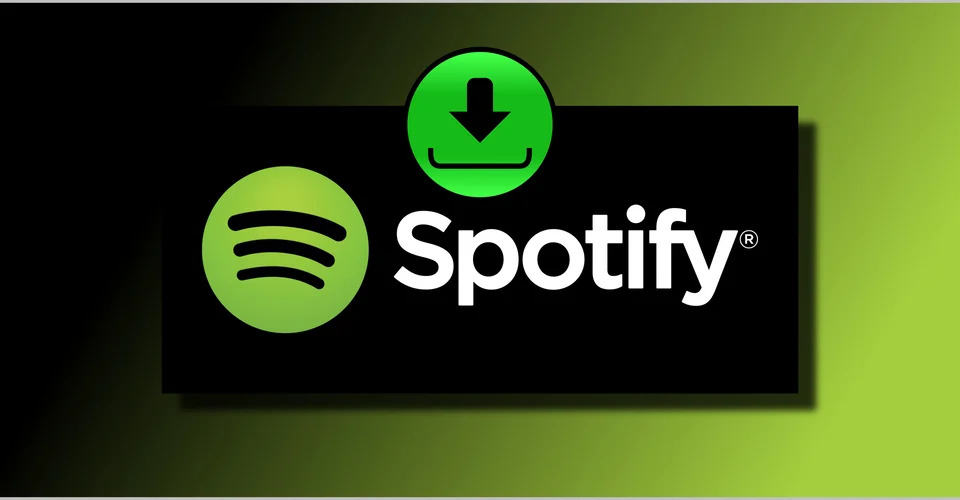 There are innumerous music-streaming apps over the internet. Not all are the same and some are more familiar than others. Why Spotify is most popular among the music lover is the downloading playlist option which allows the users to listen to their favorite tunes even if there is no internet connection. this also puts light on the membership matter of the app. If you are a free user, you will only be able to download the podcasts. But, if you are a premium user, you will be treated with importance and get the option of downloading your favorite tunes for later listening. Another attraction of the app is, although the app has is a pre-built playlist which is based on the recent searched and played by the user, the app offers the user a level of flexibility by the option of creating a playlist of their own choice. This means the user can select which song will be in their customized playlist.
The playlist can be downloaded using both mobile data and Wi-Fi, but it is recommended to use the Wi-Fi connection so that you do not get interrupted by the lower frequency of the mobile data or limitation caused by mobile data. The app works best for all types of devices, no matter whether it's a MacBook or Windows PC, or iPhone or Android. This app is highly compatible with the latest technological devices for providing you the better entertainment.