With MusConv you can easily export Spotify playlist!
So how to export Spotify playlist in 2022?
MusConv is a platform that allows you to transfer your music playlist(s) from one platform to another in an extremely convenient way.
You may want to shift your music from Google Play Music to Amazon, from Spotify to Soundcloud, from Google Play Music to Deezer, from Tidal to Pandora, from iTunes to Amazon, from Spotify to iTunes or whatever. There are numerous options and the best part is that it is not difficult at all.
All the steps are extremely user friendly and even a non-technical person can get the hang of it within a couple of minutes.
Awesome! But how can I export Spotify playlist(s)?
First of all, you would have to download our application by simply going to our website and clicking on the button that says, "DOWNLOAD".
Once you are done, start the installation process and don't worry, the wizard would guide you through out the process and there would be no hassles. It is a very simple installation procedure.
Next, you would have to perform the following steps to get the job done:
Launch our application and click on the Spotify button to the top left of your screen
Login to your Spotify account with the correct username and password otherwise you would have an error.
Choose the playlist(s) you would like to export.
Select them by clicking on the check boxes at the left side of the window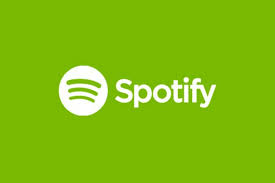 After selection, click on the black transfer button at the right side of the window.
Select CSV > Save. The playlist(s) would be saved in your PC in a CSV file.
And that is how you can export Spotify playlist(s) with ease. The greatest advantage of a CSV file is that you can keep record of your playlist(s) in Microsoft Excel.
You can even upload a CSV file and add more music to your collection. Find out more about Spotify here. Get more info about Export Spotify Playlist on Wikipedia.
As Anna Akhmatova said,
"If you were music, I would listen to you ceaselessly, and my low spirits would brighten up."
So brighten up every moment of your life with MusConv!

If your question remains, how to export Spotify Playlist, then we are here to help you. It is very easy to export Spotify playlist. You just need to know which tool to use.
There are a few tools available in the market for exporting Spotify playlist. Yet, our analysts choose a particular one that we are going to introduce today.
Here, we are going to introduce MusConv, an efficient music management tool developed specially to convert and export playlists. In addition to the Spotify itself, it is also highly capable exporting playlists from a wide range of music streaming service providers.
Exporting Spotify playlist using MusConv will involve a few steps. Here, we are going to discuss about those steps.
Step one: downloading the MusConv
You have to start working from the scratch and download the MusConv at first. After that, perform the installation. After installing the software, you have to choose whether to make a purchase or to go for the free trial version. MusConv comes up with a 21-days free trial mode.
You may go for it as it is completely convenient, though it lacks a few features.
Step two: Logging in to the Spotify account
In this particular stage, you need to log in to your Spotify account. You have to perform this action from the MusConv user interface. At the left side bar, you will find a list of music streaming providers. Among them, you will find out the Spotify and choose it.
Then, log in to your account using the id and password. After that, you will be able to find all of your playlists within the MusConv window.
Step three: Choose the playlists you want to export
In this stage, you need to choose the playlists you need to export. There will be a button at the left of each playlist. Clicking that button will unveil two options for you. You can either transfer or export your playlist into another music streaming service, or download the playlist as a CSV file.
However, as we are here to export your playlist another music streaming service, choose the service from the drop down box. After choosing the music streaming service, you again need to log in to the account in which you are exporting the music playlists.
After performing all of these mentioned above, you are almost done with the procedure. Now all you need to do is just to hit the transfer button and to wait. It does not usually take a lot of time to accomplish the transferring. Furthermore, the whole process is pretty easy, is not it?
More info about Spotify on wikipedia.
MusConv is a great playlist converter, just try it.