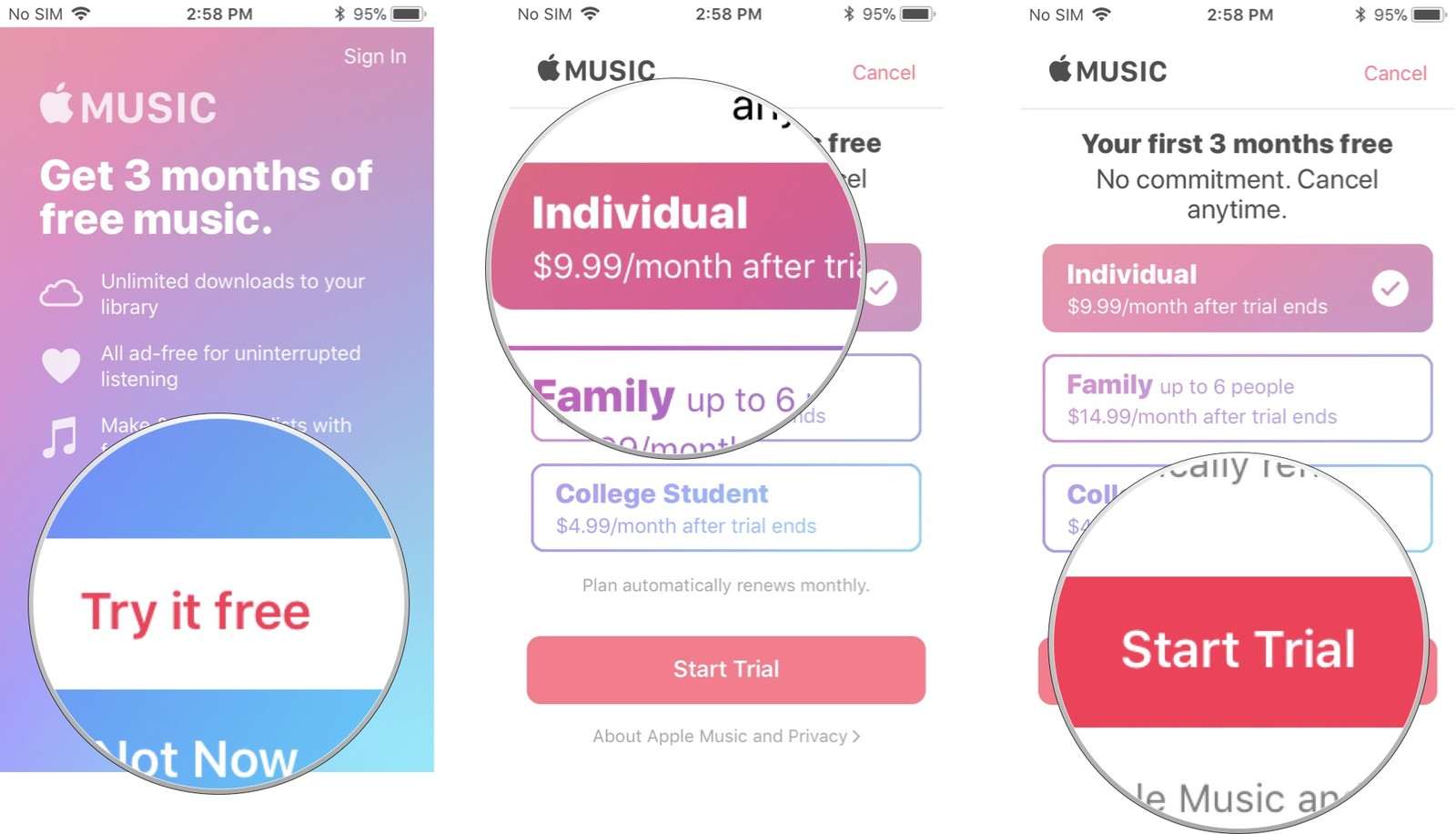 Apple's evolving music streaming service makes it one of the very best in the industry, although free Apple Music remains a distant dream.
If you had been looking forward to finding a way to clinch free Apple music, in truth, there is no decipherable deal available, although you could gain access to a three-month free trial subscription with purchase of Apple devices such as iPhone, iPad, Homepod etc.
Since, we have already mentioned that there is no way to get free Apple Music and you have to use your credit or debit card for purchasing Apple subscriptions.
Alternative to credit cards for free Apple Music
As beforementioned, there is no way you could obtain a free Apple Music subscription, however, you could use virtual international debit cards for purchasing Apple Music subscription,
Besides, you could seek for an Apple gift card offering free Apple Music, although those gift cards are very hard to come by.
Online traps over free Apple Music
There are tens of hundreds of traps in online over free Apple Music. Many users don't know well about the Apple Music policies and they also have very little idea on Apple Music subscriptions.
If you google a little bit on free Apple Music, you will find thousands of sites showing you the ways of getting a free Apple Music, but, in truth, there is no way you could get Apple Music Subscription for free as mentioned previously.
People would offer free coupons on multiple sites. Besides, multiple international debit cards perform fishing of clients using the same options. More dangerously, there are a basket of sites, which would at first call you to sign in for their online debit card program and, then ask you to deposit money on their wallet.
Later, upon purchasing the Apple Music Subscriptions, you may find out that the card is not valid and its CVV number is not working. Besides, you would also loss your money uploaded into the virtual wallet.
That is why you should be beware of those online scams offering free online debit cards.
Cost of Apple Music
In fact, Apple Music is not that costly at all. It would cost only $9.99 per month for an individual package, while the family package could be much cheaper for a group of people such as friends, colleagues or families, as it costs only $14.99 per month with up to 6 user per family subscription.
Nonetheless, if you have been in need of transferring your music and playlist from Apple Music to other music streaming providers or vice versa, you could use MusConv, a top-notch music conversion tool with fit and flare design, developed to transfer music across a wide range of music streaming platforms.