YouTube has long been one of the most popular platforms for lovers of not only video, but also music content. But it is not always possible to download free music on this platform, because YouTube strictly monitors copyright compliance. Like the video, the music on the YouTube is copyrighted. The content has legitimate owners, and they will not be happy with direct downloads, which, in fact, are piracy. If the copyright holder sues the service in violation of its copyright, then this may become the subject of litigation and cause a loss to the platform itself.
Possible uses for relatively simple downloads include downloading audio files that have a free Creative Commons CC0 (Public Domain) and CC BY (Attribution) license. This option is available for content that is not actually copyrighted.
You can download music from YouTube with using various extensions for your browser. As a rule, these plugins cannot be found in the store, so you need to go to the official website of the developer and further install this application. For example, YouTube Video Downloader provided the function of adding a button to download YouTube, With its help you can download an audio track in just one click. To install, you need to open your browser, then you will need to click the "Download" button and the extension is installed. Remember to grant the extension the required permissions.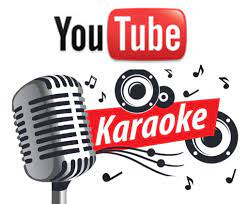 You can also download music from YouTube for free using computer programs, for example, MediaHuman YouTube to MP3. This media bomb with a bunch of settings allows you to download entire playlists. The application can automatically pump files by link from the clipboard, supports multi-threaded loading, rename templates and tag editing, as well as automation scripts.
As for gadgets on the Android OS, Google prohibits downloading video and audio from YouTube. Therefore, there are no download tools in the Chrome extension store or in Google Play.
All apps for Android will have to be installed through ARC files. To protect your smartphone from viruses and other threats, take installation files only from developer sites or reliable repositories.
An effective application for downloading music from YouTube can be a music converter MusConv, with the help of which almost any user can quickly download the music content he likes. It is this application that can become the most convenient and fastest.