The music streaming market is developing exponentially today. Such hypertampes of growth are largely due to the restrictions associated with the world pandemic of coronavirus, which were in force in 2020 and continue to operate in 2021.
Music streaming services have become almost the only source of livelihood for many and many representatives of the music industry around the world. They began to place their music and singles on music streaming services and profit from the streams of their musical compositions.
But not every streaming service is ready to provide a fairly high level of royalty payments to artists. They are unhappy with the payments, so they are trying to find the most suitable streaming for themselves. Streaming services, in turn, are also trying to attract the maximum number of artists who will fill their media stack with licensed content.
The music service SoundCloud entered the distribution market with a new instrument that allows musicians to distribute their work on music streaming venues while preserving copyrights and deductions. SoundCloud announced the launch of Premier. Its participants will receive deductions every month, the size of which directly depends on the number of listenings to their compositions. They will also get 55% of the revenue from advertisements.
The SoundCloud Premier service is available to owners of paid subscription SoundCloud Pro ($6 per month) or Pro Unlimited ($12 per month), but so far is open only to those who have at least 1000 listenings on tracks that they want to monetize.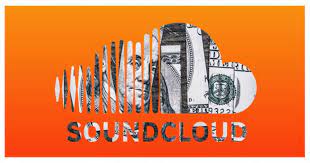 At the same time, SoundCloud, like Swedish Spotify, does not require exclusive rights to post content. Music can be sold through other services – Apple Music, Google Play and the like.
To participate in Premier, musicians must fulfill several conditions. Firstly, they need to conclude an agreement with SoundCloud. Only creators of original music content can do this. In the future, the site plans to expand Premier to podcasts, remixes and DJ sets.
Secondly, to participate in the program, musical works must gain at least five thousand auditions per month in countries where a premium subscription SoundCloud Go is available. Now there are still few such countries – Australia, New Zealand, the USA and most European states.
Most of the dissatisfaction among the musicians was caused by the paragraph of the agreement, in which the participants undertake not to enter into legal proceedings against SoundCloud. For example, if it turns out that the company illegally used the participant's music in the past, under the contract he will not be able to go to court.
SoundCloud was supposed to pay royalties monthly. But the text of the agreement said that the company itself determines the frequency of payments. At the same time, the works would have to earn at least $100 to begin royalty payments. Although such a model is not new for aggregators, the threshold for starting payments in SoundCloud seemed high to critics. In addition, authors of posted musical works must have a paid subscription to Pro or Pro Unlimited.