The curator not only technically organizes the provision and promotion of art projects, but is also a co-author, since it is he who determines the relevance of a particular topic, actively collaborates with authors, helping them implement their ideas and projects. Often his involvement in his activities is so strong that his curatorial activity is such a fundamentally different form of authorship in art.
Today, curators are an integral part of the music world and, in particular, music streaming services. You need to interest the team of curators in order to get attention on the service. To do this, first of all, you need to create high-quality and interesting tracks that will be relevant for listeners.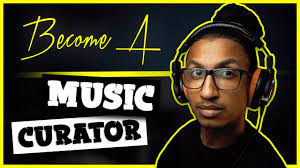 Curators are expert communities that are well versed in their areas: for example, specialize in hip-hop, rock or jazz…. Like artists, curators have cards – there they share their playlists.
The success of the release directly depends on the promo, which increases audience loyalty. Promo helps the track win over the listener. To get to the music showcase, the performer must send a request for support two weeks before the intended release, attaching all the necessary data: a track, a marketing plan and a description of the release.
In order to become a music curator, you must apply for the streaming music service on which you are going to work. To begin with, of course, you need to be its active user.
Curators are selected by the administration of the streaming service. You can subscribe to the curator's card, then it will be available in the Music section. To attract her attention, you need to publish a selection of music. Thematic communities for many become guides in the world of music.