The popular music streaming application SoundCloud allows any user to use the broadest functionality of this service, combining music streaming and social network.
Editing a track or musical composition is a fairly frequent problem that occurs to users. How can you solve this problem?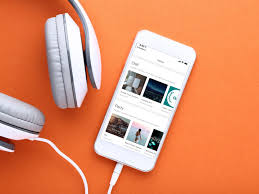 Immediately make a reservation that the playlists in the SoundCloud that were created by the service system cannot be renamed, this function is not yet provided.
Turns out it's very simple. You can edit the track name and URL on any of your devices using the SoundCloud app itself. To change the settings, simply click on the track you want to edit and make changes to the edit section. You can access the edit page at any time by clicking the pencil icon under the oscillogram. Carefully review the information you intend to provide.
The track will be renamed, its URL will change. Avoid duplicating the title displayed elsewhere. Track names must be between 1 and 100 characters, and smile support is currently unavailable. To check for a duplicate name before editing, it is recommended that you check this parameter. Just try to find a track with the same name in the media library of this streaming service. If this appears, then it will be necessary to come up with a different name. The system can approve the publication of a new track with a duplicate name. But when looking for your track with a high degree of probability, the name of a completely different musical composition will appear, to which you have nothing to do.
Try to give as short and clear a name as possible to your track. This will not only help him become more popular, since everyone knows that short and bright names are much easier to remember, but will also facilitate his search in the media stack of the streaming music service.