If we are talking about Spotify and Apple Music, then we are talking about the two leading giants of the world's music streaming. Spotify is in first place with about 36% of the global music streaming market, while its direct competitor Apple Music has a market share of 24%, well behind the leader.
But the cost of a subscription to use a music streaming service is often paramount. Therefore, we will consider this issue in more detail.
Spotify is currently the leading music streaming service with over 380 million users worldwide. Of this huge number of users, more than 150 million, according to Spotify at the end of 2021, have signed up for a paid subscription.
The cardinal difference between these two music streaming platforms is that Spotify has a paid and free version, while Apple Music can only be distributed exclusively through a paid subscription.
All the mentioned services have a rich catalog of music for every musical taste.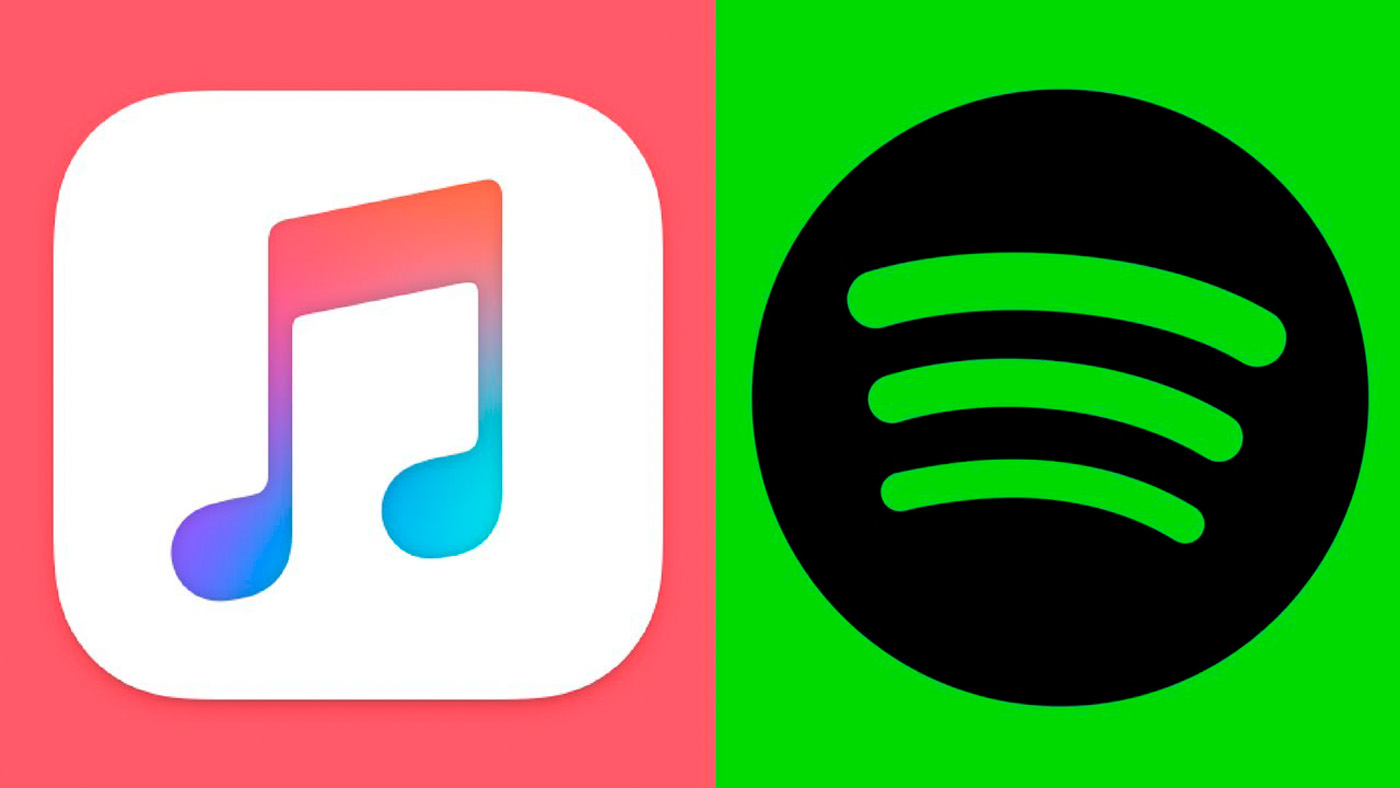 Spotify is available both for free, but with ads between some songs and others and low quality music, and at a monthly price of 9.99 euros for the Premium package, which gives access to music in excellent quality (320kbps Ogg Vorbis) and other features. The initial free trial period is 1 month. For the Falimy package €14.99 for listening to up to six different offline accounts. Spotify for students costs €4.99 per month. A Premiu Duo plan is also available, which, at a price of €12.99 per month, allows you to use the Premium features for two accounts.
Apple Music costs €9.99 per month and is available in over 100 countries (pretty much everywhere) and is available on Windows PC and Mac with new versions of iTunes, as well as iPad and iPhone, and Android. In addition to the €9.99 per account plan, Apple has a $14.99 family plan offering that gives up to six people access to the service. In addition, the first three months of the subscription are free, so you can try the service before deciding whether to subscribe to one of the two available subscriptions. Apple Music for students costs €4.99 per month.
Both music streaming services seem very similar. Both services boast large catalogs of high-quality on-demand music. They have the ability to expose users to new music based on their musical tastes and what they listen to over time.
Both services are cross-platform and can be used on almost all types of gadgets without restrictions. If we talk about the cost, then the price of a subscription to them is almost identical. But Spotify has a free version that provides it with the maximum number of users around the world, which Apple Music does not have. In addition, the streaming platform from the Cupertino corporation fits very harmoniously into the Apple gadget ecosystem, but on Android it does not always work well and efficiently.
If you're not a fan of the free version of Spotify, then when comparing the pricing of the two most popular music streaming services, the choice will not depend on your wallet, but on your musical preferences.