In 1999, the first free digital music download platform was launched on the Internet called Napster, developed by Sean Fanning and Sean Parker. In short, the program allowed the exchange of MP3 files by providing the service of downloading files through the computer of one or more users. Then, centrally, each computer connected to the network will act as a server and client at the same time.
Thus, a new way of downloading music was born, which made the innovative model very successful at the time. Either way, Napster gained immense popularity and revolutionized this online marketplace, paving the way for new tools that came along shortly thereafter.
But this success caught the attention of record companies, leading to the first legal dispute involving the music industry and Internet music sharing networks. Napster then suffered several lawsuits that caused it to stop working.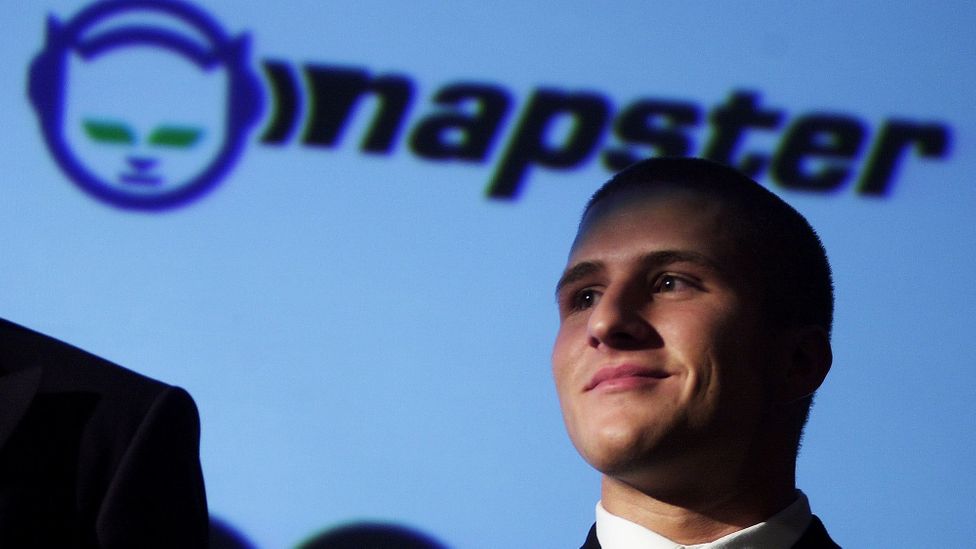 Finally, in 2010, the rights to the Napster trademark were acquired by Rhapsody International Inc. Which turned the old download platform into a streaming application. However, in this new model, Napster is working in partnership with labels and record labels. He initially changed the name to Rhapsody, but the name didn't catch on, so they decided to continue with the already established Napster name.
In 1998, an unknown young user who had the nickname Napster entered a chat room full of hackers and shared a new idea with the group. In short, it was about creating a large network of computers that would exchange music files.
However, many users found this idea absurd, because at that time it was possible to download files from the Internet, but in a very limited and unreliable way. So creating a network of thousands of people who would open up their hard drives to the rest of the world and offer broadband access was very unlikely.
It was then that another teenager named Sean Parker or Man0War, who was also a member of the channel, became interested in the idea. So, they soon met and launched what was to be the first free music download platform on the internet.
In 2000, Napster was born and its popularity and number of users have increased significantly. But it was in 2001 that the service reached the mark of 8 million users, where 20 million songs were exchanged daily. What was a dream turned out to be a complete program worth millions of dollars, providing thousands of songs and all for free.
Some time later, the service was forced to stop its work by decision of the California District Court. It was subsequently acquired by Rhapsody.
Rhapsody was an online music store that offered its services over the Internet for a $10 monthly subscription. After acquiring Napster, the company expanded its business in an attempt to expand its streaming service. But, since they didn't achieve the expected results, they came back with the name Napster, and since then it has been operating as a music streaming service like Spotify. Today, the music streaming service is gradually becoming more and more popular thanks to the right marketing policy and focus on national music content.