The megapopular music serviceSpotifу offers two subscription options: Free and Premium. Using the free version, the user, of course, saves his budget, but while listening to his favorite music is forced to interrupt for frequent advertising pauses, he will not be able to download tracks for their offline listening, and the playback quality is certainly slightly lower than in the paid version.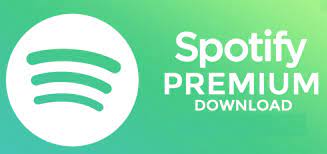 Having subscribed to Spotify Premium, the user acquires several rather serious advantages with it. He will be able to download music by creating playlists, which he will subsequently listen to offline. In addition, he has the highest quality of reproduced songs – 320 kbit/s, the ability to «jump» over several tracks, not be nervous because of the advertising blocks that the free version of the application is rich in. The premium version is developed in four versions:
• student;
• individual;
• family;
• duo.
The tariff plan «Duo» is provided for two users who live together, and in «Family» you can create up to six accounts, while each of the owners can create their own playlists and use musical recommendations and preferences.
You can pay for a premium subscription not only with a bank card, but also with the help of the PayPal service. You cannot download or purchase a premium pre-paid subscription. Initially, you will need to download the application itself, register your account, and already carry out a paid subscription in it.
During the first month, Spotify Premium for the new subscriber will be free and during this time, the new user must decide whether he is sufficiently satisfied with the free version of the music sweat of the service, or if he is still better off buying a paid subscription to it.
Whether you need a paid subscription to this service is up to you. Statistics say that out of 350 million active users around the world, Spotifu Premium acquired more than half. This means that the number of paid subscribers to the service is approximately equal to the number of its free users.