The rapid growth of the global market for music streaming services stimulates performers to earn money by receiving royalties from placing their compositions on these platforms.
The coronavirus pandemic dealt a serious blow to the music market as a whole. Before the pandemic, performances were the main source of income for musicians, but the epidemic made its adjustments. You can forget about the sale of music on physical media or on the Internet, since these methods are now completely destroyed by music streaming services.
But performers should understand the situation and see which of their compositions or albums are most popular with listeners, in which countries they are listened to, and so on. For this, the Swedish streaming music service developed a technology for monthly counting of listeners.
Spotify released an updated application in which you can view statistics on the number of listeners. Listener statistics will be displayed at the end of the month, and initially it should be displayed at the end of the first week after the artist places a new album or track. This convenient application will allow each individual performer to understand the dynamics of promoting his work on the Swedish music streaming service and adjust their efforts to promote it depending on the situation.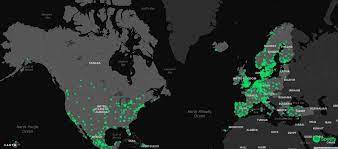 The service is perfectly adapted for iOS and Android platforms, it shows the performer information about new users who signed up for the artist and the number of listenings to his composition for a month.
The updated application includes a new Home tab, which gives you access to information how to get the most out of the release of music on Spotify.
Along with providing data about listeners based on location, the platform makes it possible to track when users used the service to identify the musical works of a particular artist.
The music listening data provided by the Spotify platform is becoming increasingly relevant for artists to understand their own audiences and more effectively promote themselves in the global streaming music market.