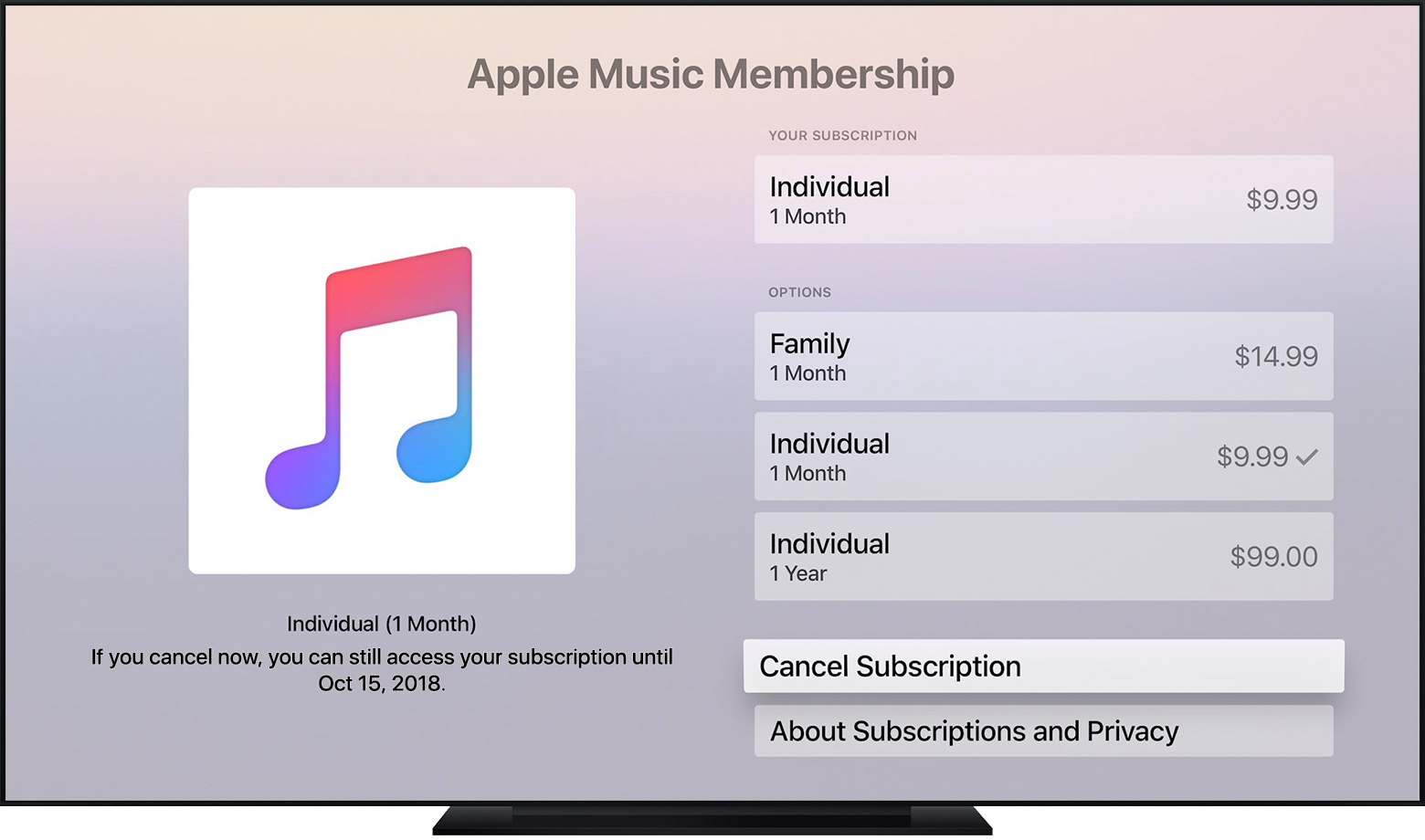 Whether you are fed up at Apple Music or don't want to be charged after the free trial period and want to quit, here is how to cancel Apple Music Subscription.
When you purchase any particular kind of Apple Device, you may have been offered with a free trial period of three months. After three months, you would be charged according to your chosen subscription package. If you are planning to cancel an Apple Music Subscription, you are at the right spot and here we will be discussing how to cancel Apple Music subscription.
Cancelling Apple Music Subscription on iPad or iPhone
At the beginning, launch the iTunes app on your iPhone
Now scroll down to the bottom of the screen to tap on to the Apple ID button
Next, choose, "View Apple ID"
After that, enter your Apple ID and password. Instead, you could also authorize using a Touch ID.
Now, hit the Subscription button and tap apple music.
Press the button which says "Cancel Subscription"
Now, another page would be popped up asking you to confirm your decision.
Tap the confirm button.
Cancelling Apple Music Subscription on your Mac device
It is almost as same as cancelling Apple Music Subscription at your iPhone or iPad. Nonetheless, let us look into the step-by-step demonstration how you could cancel Apple Music subscription on your Mac device.
At the very beginning of the cancellation process, start with opening iTunes on your Mac device.
Now you need to enter into the "Store" location of your music library.
There, you would find an "Accounts" link at the right column.
At this phase, click on that Accounts link located at the right column at your iTunes screen.
Now, sign in to your account using the verified login credentials.
After that, scroll down to reach the settings header and you will find a button named "Manage" next to subscriptions.
Click the button that says "Manage"
Now, you should be able to find your Apple Music Subscription. Press edit on your Apple Music subscription.
After that, hit the "Cancel subscription" button.
If you have done everything alright in order, your subscription should be cancelled successfully and you would receive an email containing details of your cancellation.
But, before cancelling your Apple Music, you should consider converting all of your Apple Music into another Music streaming provider, which you intend to use in future.
In order to do so, use MusConv, an efficient music converter toolkit, solely designed for quick conversion of music and playlist from one music streaming provider to another.
More info about Apple Music Music on wikipedia.