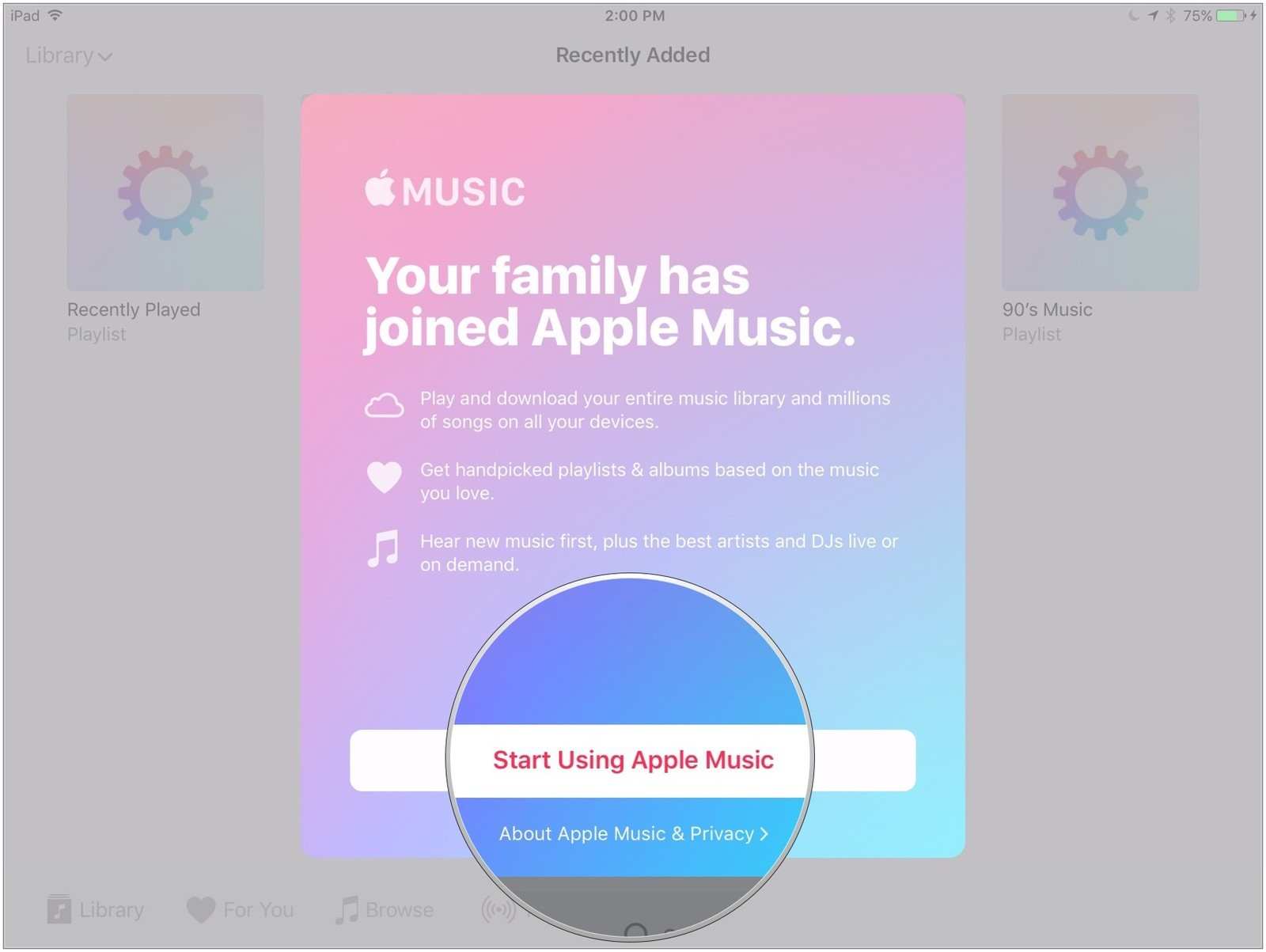 Apple Music Family Plan is one the cheapest options you could ever get, as it comes up at a price of $14.99 per month for up to six users, which means less than $3/ month per user.
Never the less, for the Apple Music Family Plan, you would be needing to set up both Apple Music and Family sharing option.
How to sign up for Apple Music's family plan
Set up a Family sharing account, if you have not already created that and after that, invite the people you would like to share your Apple Music subscription plan.
Now, sign up for Apple Music with the admin authority for your family sharing account and select the Family option when prompted to choose a plan. If you have already subscribed for an individual plan, you could change it by going to – View Apple ID > Manage > Subscriptions > Apple Music Membership
Over your family member's device, you have to make sure that their accounts are signed in for both iTunes and iCloud.
Now, open the Music app and click the button that says "Already a member?" at the bottom of Apple Music signup page and log in to your family Apple account using family member's ID.
If everything goes alright, you will find the app saying "your family has joined Apple Music". Here, you will also be provided with another option to enable the iCloud Music Library.
Apple Music Family plan, is it worth the money?
If you have been asking yourself whether the Apple Music Family Plan is worth your money, we can make sure that it is the cheapest option you could ever get. Besides, using the Apple Music family plan, you could add a group of your friends and experience the top-notch music quality of Apple Music apart from a huge music catalogue.
Moreover, there would be options to save music for offline listening apart from internet radio. While you are on to the non-music content, Apple Music could also come handy.
How to transfer music and playlist to Apple Music from your previous music streaming provider
Had you already been hooked up in another music streaming provider, you have to transfer your music and playlist from that provider to Apple Music, and, in order to perform so, there is a proficient tool to handle all the required measures, MusConv, one of the finest music migrator available with capability to transfer across a wide range of music streaming services including all of the giants such as Apple, Tidal, Spotify, Google Music, YouTube etc.