With so many streaming music offerings on the market, true music lovers often have to make difficult decisions when choosing the most suitable music platform.
Tidal VS Amazon Music HD: Which is the best HD streaming platform? This is the question that may concern music lovers, especially those who are just about to plunge headlong into the fascinating world of streaming music.
The music industry today is an independent sphere. New artists emerge and leave their mark. To be able to enjoy music at home or on the go, many use a high-definition streaming platform. Among the most famous are Tidal and Amazon Music HD.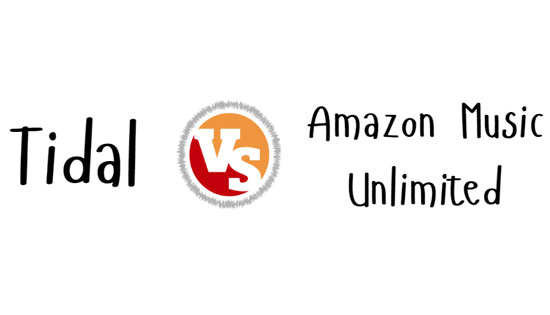 Tidal first appeared in Sweden in 2014. Thanks to numerous commercial agreements, the platform has been able to grow. By the way, in 2015, one of Jay-Z's companies acquired it, which allowed it to grow even more. Amazon, on the other hand, has decided to launch Amazon Music HD in 2019 to cater to the needs of audiophiles, be it musical variety or quality.
Tidal offers its subscribers several subscriptions at different prices. Specifically, it offers a subscription for €4.99, as well as other options for €9.99, €14.99, €19.99, and €29.99 per month. Whether you're looking for a student or family subscription, all subscribers have access to unparalleled audio quality. Regardless of which plan you choose, you must have quality listening accessories as it can improve your user experience on the platform.
On Amazon Music HD, a monthly HD subscription costs €14.99. If you want to upgrade to an Ultra HD subscription, simply add €5 per month to your standard subscription. It is important to know that Amazon Music HD is offering its future subscribers a 3-month free trial.
In terms of content, Tidal offers a wide selection of music. You will find almost 80 million music pieces in its catalog, as well as high-definition videos. Whatever your mood or state of mind, you are sure to find the music you need. Fans of videos, clips and interviews will also find their happiness because Tidal offers around 200,000 videos that are displayed on its homepage. The only downside might be the inability to access these videos if the internet connection is not strong enough.
Amazon Music HD contains about 70 million HD songs, some of which are in Ultra HD. Tidal and Amazon Music HD have different plans.
Amazon has two types of plans:
1.High Definition
2. Ultra HD.
The first package is characterized by the presence of almost 80 million songs, the quality of which is similar to the original file. In addition, the bandwidth is twice that of other streaming platforms. The Ultra HD package, for its part, offers higher sound quality than the high definition package, as subscribers are able to detect details in the music. They can also listen to them in high definition.
What is the best high-definition streaming platform? Know that there are no right or wrong answers, it all depends on tastes and needs. If you are looking for young and modern music, Tidal is your choice, however, if you want variety, Amazon Music HD is a better option.