Spotify is a Swedish music streaming service launched in 2008. And the year of its creation was 2006. At the moment it is available in most countries of Europe, America, Australia, New Zealand, South Africa and some Asian countries. Spotify reported at the end of 2021 that it has over 380 million active monthly users. 155 million of this whopping audience are paid subscribers to the Swedish music streaming service.
Of particular note is the very extensive and well-functioning music search engine, which covers the huge library of songs available on the site very well. In addition, Spotify's social media connection is very popular, making it easy to share music and playlists created on the website. Spotify also has very well-functioning new music search algorithms that tell the user which tracks might be of interest to him.
We also get dynamically generated playlists tailored to our musical taste, previously researched by Spotify based on the songs we listened to. For example, many users regularly use Radar Premier.
Apple's streaming service, launched in 2015, is designed for users of devices with a bitten apple logo.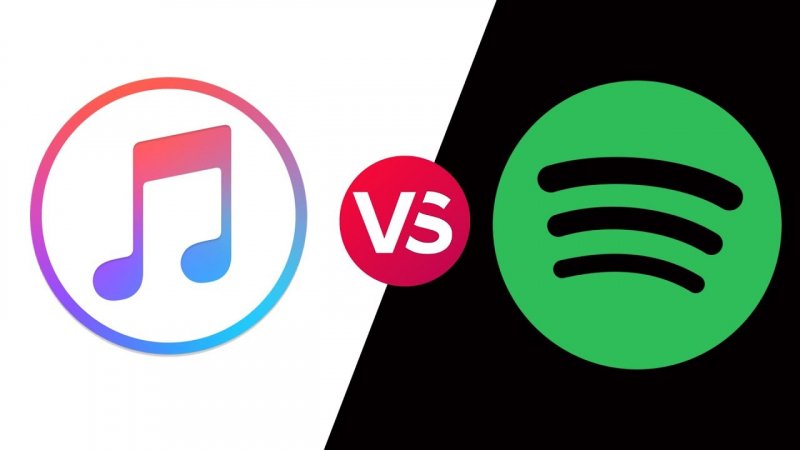 The service offers daily recommendations in the form of playlists compiled by the site, and you'll be exposed to new music through the debut release promotion feature. Apple Music also offers access to Beats 1 Radio, which broadcasts 24/7 from London, Los Angeles and New York. You can add the songs played there to your library and listen to them later, there are also interviews with artists.
The service also allows you to follow artists who post photos, music videos, or playlists on their profiles. Apple Music works with Siri and is also available on Apple Watch.
Spotify has a completely free permanent version. It was she who became the key to the success of the service and its wide distribution around the world.
In addition to the free version, the Swedish music streaming service has several plans. The base plan is an individual plan that costs $9.99 per month.
Family Plan – $14.99 for six family members. Spotify compatible platforms and apps: Android, iOS, macOS, web browser, PlayStation, TVs (Android TV, Tizen, webOS), select car models, Spotify Connect-enabled equipment, Google Cast, speakers. New users are offered a one-month free trial.
Apple Music doesn't have a free option. Apple Music – $9.99 per month (student – $4.99 per month), family plan – $14.99 per month for six people. There is a free 90 days trial for every new subscriber. Platforms and Apps: macOS, Windows, iOS, Android, tvOS, watchOS, CarPlay , AirPlay, Sonos speakers.
Apple Music is a perfect fit for Apple's gadget ecosystem. Therefore, those users who use devices from a corporation from Cupertino prefer Apple Music.