Music professionals today make sure to use music creation and editing applications in their creative work.
Cubase is a product of Steinberg programmers, one of the first paid DAWs. Until now, this application has many fans. Immediately after its release on the market, Cubase was designed exclusively for MIDI editing, and even today is considered the best software in this niche. In addition, in the latest versions, the mixing function and work with audio are also implemented at a high professional level. This audio station is capable of doing everything that similar applications from famous developers can do. Cubase is one of the most popular programs among professionals today.
Steinberg was the first to develop the now popular VST plug-in format, so Cubase is fully compatible with free VST plug-ins, especially on Windows OS. The application has a wide range of professional features.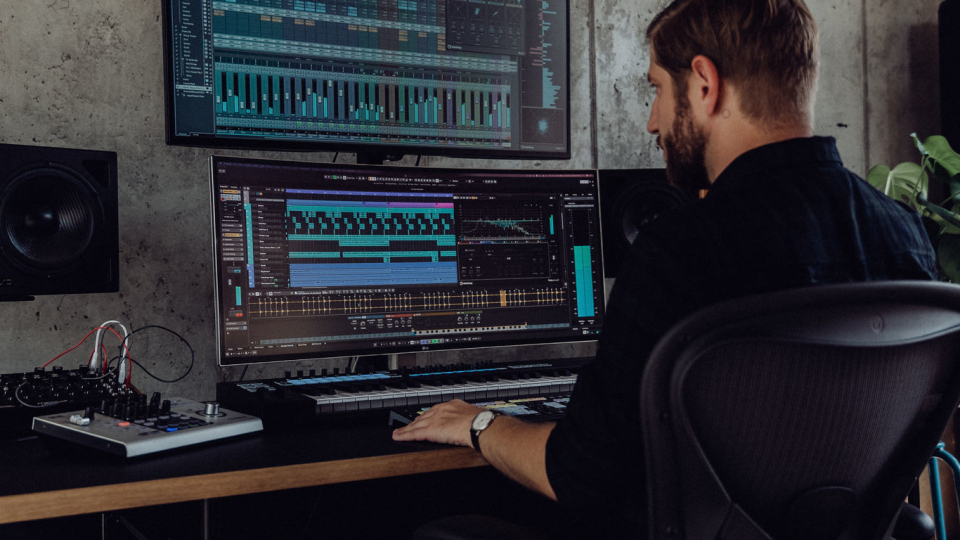 This program has a fairly simple interface, which significantly speeds up the development of beginners. There are few built-in plugins, but you can get quite acceptable results with them. More recently, the software includes VariAudio technology for editing recorded notes in a drag-and-drop midi style. Of course, VST, VSTi are supported.
In addition, the application has a set of professional-grade features such as changing the pitch and timing, as well as plug-ins for guitar amp emulators. The extensive collection of samples and plugins included with the software is truly impressive.
Today the name of this application is considered a household name. This audio station has made the greatest contribution to the democratization of music development than any other music software. The accompanying recommendations that the program gives are written in simple language and will be understandable to users of any skill level in the field of sound recording.
In the latest versions of Cubase, the developers have implemented many built-in plug-ins that give users a wide range of tools needed to record songs of any complexity.
It was Cubase that became one of the pioneers in the music software market, since it was created back in 1989, and over the years has proven its usefulness and effectiveness. The development company is constantly making adjustments and updates based on the experience and wishes of numerous users. That is why the program today has become one of the most beloved among both amateurs and professionals in the music industry.