There are so many places online where you can listen to your favorite songs that you don't know what to choose. But this has its advantages, because it is easier to find something for yourself. Which is better: Spotify or Apple Music?
Accessing your favorite music is now easier than ever. Previously, it was necessary to have a tape recorder, listen to the radio and record songs on cassettes. Cassettes could be inserted into WalkMan players and walked around the city with a portable player. Or maybe there are those who had a turntable at home? It was a musical of the 20th century.
Then came the time of CDs and disc players, MP3 players became popular, and finally digitization began and YouTube, Spotify and Apple Music were created. Platforms have been gaining momentum along with the spread of the Internet around the world, which was essential for music streaming.
It can be assumed that the real expansion of music platforms began after 2010. Spotify and Apple Music set new records every year – millions of users, billions of views, dozens of countries in which these services became available.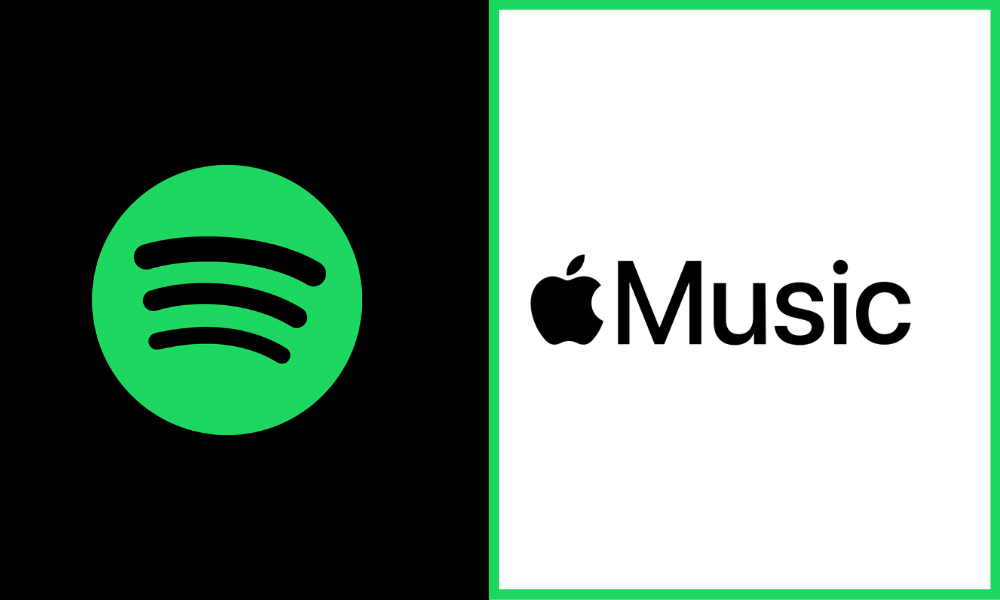 Spotify – founded in 2006 in Sweden, available in more than 180 countries, more than 200 million users. The name was created by combining the English words spot – place and identify – to identify.
Apple Music – appeared on the market in 2015 for Apple users, the service is available in more than 100 language versions. This is a product of a corporation from Cupertino, which fits perfectly into the ecosystem of Apple gadgets.
The number of tracks on these music streaming platforms is constantly increasing. For comparison, two years ago there were two times less. If you're interested in specific artists and songs, the free versions allow you to use a search engine so you know if your favorite music is available on that platform.
Let's move on to the point that seems to be the most important in the context of choosing the right streaming platform, namely the price. Spotify's free plan contains ads and music can only be played in random mode or with a limited number of passes. But Spotify has a paid version and a free version, while Apple Music only has one paid version, making the streaming service out of reach for many users who don't want or simply can't pay to stream music.
Comparable platforms offer music in standard quality 256 kb/s or 320 kb/s. If you are not a music lover, this quality is enough for you.
It is very important that the platform is easy to use. Its purpose is to listen and easily find your favorite music. We dial, press, listen – it's easy. How does it work in practice? Both music streaming services are very easy to use, even a computer-inexperienced user can handle it.
The browser version in Apple Music is just nice – bright in color, with a player at the top. On the left side, it is easy to select your favorite songs, there is no problem with searching. It's also easy to get to the settings. In my opinion, this is how it should be. And if you want to use the desktop version, you need to install iTunes.
Spotify is somewhat difficult to navigate through the web player and desktop app. This is because the service has a huge media library and it is not easy to understand it. But otherwise, the platform interface is very friendly, and all the options are thought out by the developers very efficiently.