The ROXi streaming app has entered the music market relatively recently. More precisely, it was created at the end of 2016, but over the past period it has been repeatedly transformed, changed its legal status, and so on.
The application can be used within the free version on a permanent basis and within the premium subscription. The free version provides access to the basic functionality of the music streaming service, and with a premium subscription, the user has the opportunity to access the full functionality of the streaming service. ROXi is by far the cheapest and easiest way to get thousands and thousands of karaoke songs on your TV.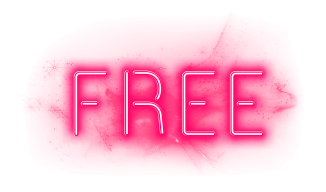 The music streaming app gives you access to a wide range of free karaoke services. You can also enjoy a huge number of games for free. Naturally, the feature set of the free version of the application is largely limited.
To use the full version of the application and its maximum functionality, you will need to purchase a premium subscription. It will cost $6.99 per month. For the first 30 days, a new subscriber will be able to use a free trial. If he does not like the application during this time, then he can easily unsubscribe, and the money spent on it will be returned to the card or e-wallet specified by the subscriber.
The Premium subscription is free from intrusive ads, it does not prevent the random selection of songs and music videos, it does not restrict the scrolling of clips and songs, and it provides many other benefits that will become user-friendly.
The ROXi application is very convenient to use not only at home. One of the reasons for its rapidly growing popularity was its versatility. After all, a streaming music video application can be used in bars, restaurants, parties, with friends, and so on. Using ROXi is as simple as possible, there is no need for many complicated steps.
The difficulty in using the application lies in the fact that it works legally in a very limited number of countries. Therefore, in order to subscribe to ROXi in a country where the application does not officially work, you will need to take some extraordinary steps.
First, you need to enable the out-of-browser VPN extension. Next, you should select the country in which the application works officially and create a new account. With a free subscription, this is not difficult. And when registering a premium subscription, you will need to enter payment details – a bank card number belonging to one of the international payment systems, or an electronic wallet number. You should also first find out the cost of subscribing to the service in the country in which the user intends to register a new account. It is possible that there are cheaper options.