Spotify Jedi is a music promotion service that promoted computer games for the music streaming service and placed them on playlists.
For several years, the service worked quite successfully. But he was only indirectly related to the popular Swedish music streaming service.
Today, Spotify Jedi is included in the list of fake services using the popular music streaming brand Spotify in its name. The official position of Spotify management is that this service has nothing to do with their brainchild and they cannot be used to promote their music and songs on this platform. If anyone wonders whether the use of Spotify Jedi to promote their compositions is legal, then the answer will be unambiguous – no, this service is not legal because it is on the avoidable list and is no longer active.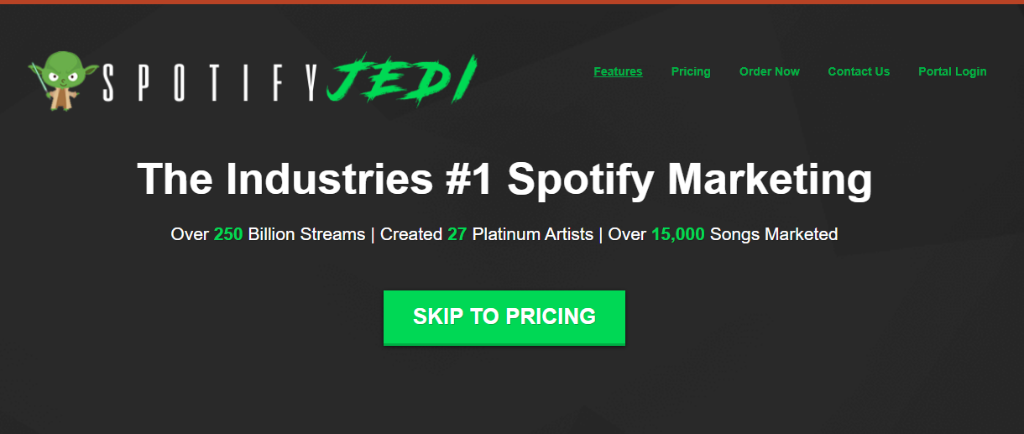 The service cannot be used because its server is not running and it is not active. In addition, the Facebook page of this service is not active.
On the Internet you can find about a hundred reviews of Spotify Jedi. the vast majority of them assign the rating «excellent» or at least «good». Therefore, there are suspicions that these reviews are ordered. As a rule, this happens in cases where the real product does not withstand any criticism, and its owners pay for positive reviews and their placement.
The use of a popular brand in the name unambiguously led to a huge number of users on the site, many of whom subsequently used its product. Today, justice has prevailed, but one should not forget that there are about 20 more names on the list of sites that are not recommended and are fake.
The use of the megapopular brand Spotify unambiguously brings profit to businessmen. After all, the service today has more than 350 million active users around the world. And this provides tremendous opportunities to promote any site that includes its name and, accordingly, for large earnings.
Let's summarize. It is disappointing for the Spotify Jedi service. This site is recognized as fraudulent and is not legal. In addition, at the moment its activities have been discontinued. Therefore, it is no longer possible to use its dubious services today.