Sometimes situations arise in which you need to get high-quality musical accompaniment from any musical composition, and to use any special utilities to remove the voice, there is simply no time and desire.
There are many online services with which you can select an arrangement for free. All of these sites have dedicated tools that automatically separate the artist's vocals from the music. After you receive the result, you can save it in any extension convenient for you. By the way, in order for each service from the list below to work stably, you must have an up-to-date version of the «Adobe Flash Player» plug-in installed, so before starting work, you should make sure that the flash player is in working order.
Let's talk about some of the services. Let's start with Vocal Remover. This service quite rightly claims to be one of the best in its field. The principle of its operation can be called «semi-automated», since you are only required to set a threshold value at a certain stage of track processing, beyond which the program will not step over. It is proposed to save the output file in one of the three most popular resolutions: MP3, OGG or WAV.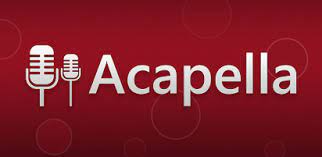 Next, let's take a closer look at the RuMinus service. In general, the purpose of this service is not only track processing. Surely most people know about him as one of the largest repositories of arrangements by famous artists. Also on it you can find a large number of texts for various compositions.
The X-Minus web resource is also one of the best in its field. With its help, you can find a fairly large number of arrangements by performers in different genres. Also, there is a huge number of their texts, and separately compiled playlists, and so on.
The Acapella service has long become popular among music lovers and those who are professionally engaged in it, for example, DJs. Using this service, you can separate vocals and arrangements, doing it efficiently, efficiently and quickly. Acapella is free, you can quickly install it on your computer and use it for free on an ongoing basis. Perhaps this particular program can be called the most effective way to extract vocals from almost any song. For example, DJs most often use the Acapella service.
With the help of modern programs for processing music, it is not a problem to extract and remove vocals from a song. But to quickly master any of these programs, you must have at least minimal computer knowledge.