With MusConv you can easily iTunes playlist to Spotify!
How to import iTunes to Spotify
Transfer between iTunes and Spotify was never so easy! Try it out!
4 easy steps:
1. Select source as iTunes service

2. Select destination as Spotify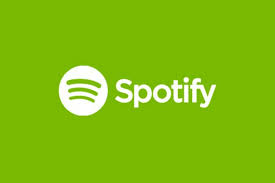 3. Select playlist you want to transfer
4. Take a coffee and wait till we move songs for you 😉
So how to move iTunes playlists and songs to Spotify ?
Import iTunes playlist to Spotify
While there may be many tips and tricks to import your playlists from iTunes to spotify; MusConv, offers the fastest, safest and most convenient method of shifting your music.
For the love of music, we understand the needs of our users and have provided them a platform through which they can shift their music from iTunes to Spotify in just about no time!
Import iTunes playlist to Spotify
Now let us get down to business and see how we can import any music album(s) or playlist(s) from iTunes to Spotify.
First and foremost DOWNLOAD our app by going to our landing page and clicking on the button that says download.
Your download would begin and it involves a wizard that would guide you through out the installation.
Once your installation is complete you will then be able to access the application. Since we are about to import music from iTunes to Spotify, we would perform the following steps to get the job done.
Login to your respective iTunes account as well as your Spotify account. Check an important tip while logging in to your iTunes account here.
Once you are logged in, your pre-stored music playlist(s) would appear in the iTunes section.
Select the music playlist(s) which you wish to move to your spotify account.
Once selected, you ought to click on the transfer button on the bottom right of the concerned row.
Choose the destination platform which in this case is Spotify and click normal transfer.
The transfer would begin immediately and the moment it reaches 100%, then congratulations! As you have successfully imported your music from iTunes to Spotify
MusConv provides ease to its users, which is why you can update and maintain your music playlists across different platforms without hassle. You may even download your favorite playlists in a CSV file format.
Also if you wish to upload music, you may do that as well by simply uploading the respective CSV file. Now you know how you can import iTunes playlist to Spotify as all it takes is selection of source, music and destination; and a little transfer button to wrap things up.
As William Shakespeare says,
"If music be the food of love, play on"
So keep your love of music alive with MusConv!