Korean singer Rain will return to television in the fantastic medical drama Ghost Doctor.
Rain will play the main role in the film. This is somewhat selfish and arrogant, but very qualified Dr. Cha Yong-Min. The second hero of the film is also a highly qualified doctor. Both of them are professionals, but they are very different from each other not only in medical abilities, but also in personal qualities. The plot of the film begins to develop intriguingly when both doctors change bodies.
The release of the fantastic drama is scheduled for the second half of this year. But so far no one is talking about exact dates. The schedule of shooting may be affected by a pandemic. The full cast is also not announced.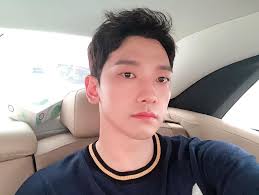 This will be Ray's first television job in two years. The singer has repeatedly acted in films. But over the past two years, he has not starred in a single role, claiming that he wanted to devote himself entirely to music.
The result of the work was several singles. The singer recently released a video for «Magnetic», in which he works with K-pop singer Jackson Wang.
Rhine's musical career quickly went up. But the singer's acting gift still requires realization, so he claims that he knew that he would sooner or later return to the film business. According to the actor and singer, his plans include not only work on new singles, but also shooting his own films. So far, he is not yet ready for this, but in the near future this may become a reality.