MusConv easily imports your playlists and favorites from Pandora to Spotify
Start now!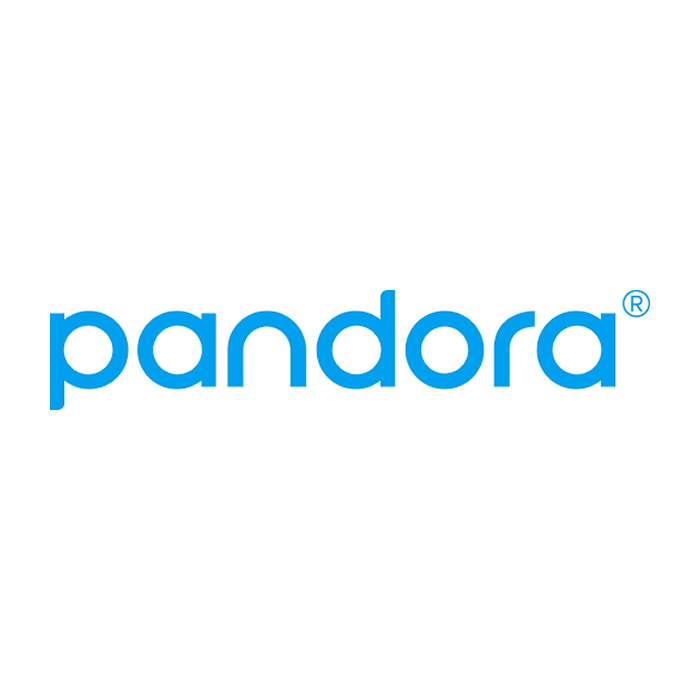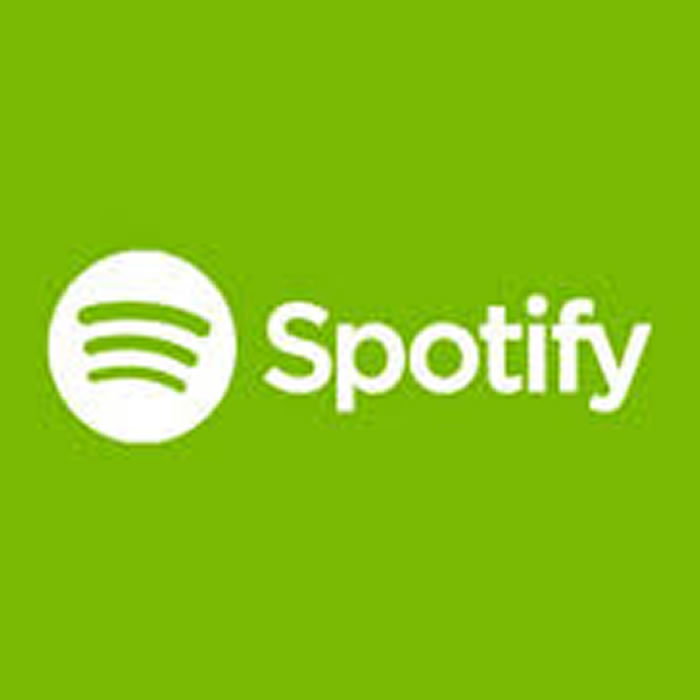 With MusConv you can easily import Pandora to Spotify!
Transfer between Pandora and Spotify was never so easy! Try it out!
4 easy steps:
1 Select source as Pandora service

2 Select destination as Spotify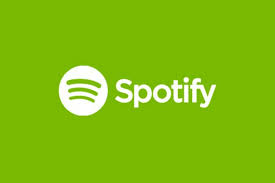 3 Select playlist you want to transfer
4 Take a coffee and wait till we move songs for you 😉
So how to import Pandora to Spotify?
Have you ever wondered if you could converter your playlist(s) from Pandora to Spotify? Did you even know that it was possible? There are many playlist converters out there which tend to provide music conversion but they are inefficient.
What if you were told that you could move your playlist(s) from Pandora to Spotify with utmost convenience? Introducing, MusConv, a desktop application that allows you to convert your playlist(s).
You can download our app by visiting our website and clicking on the link that says, "Download". Once you do that, the download would begin and you can then install it in your PC.
And don't worry; installing our application is no big deal as we provide a wizard to guide you through out the process.
How does a Pandora to Spotify list converter work?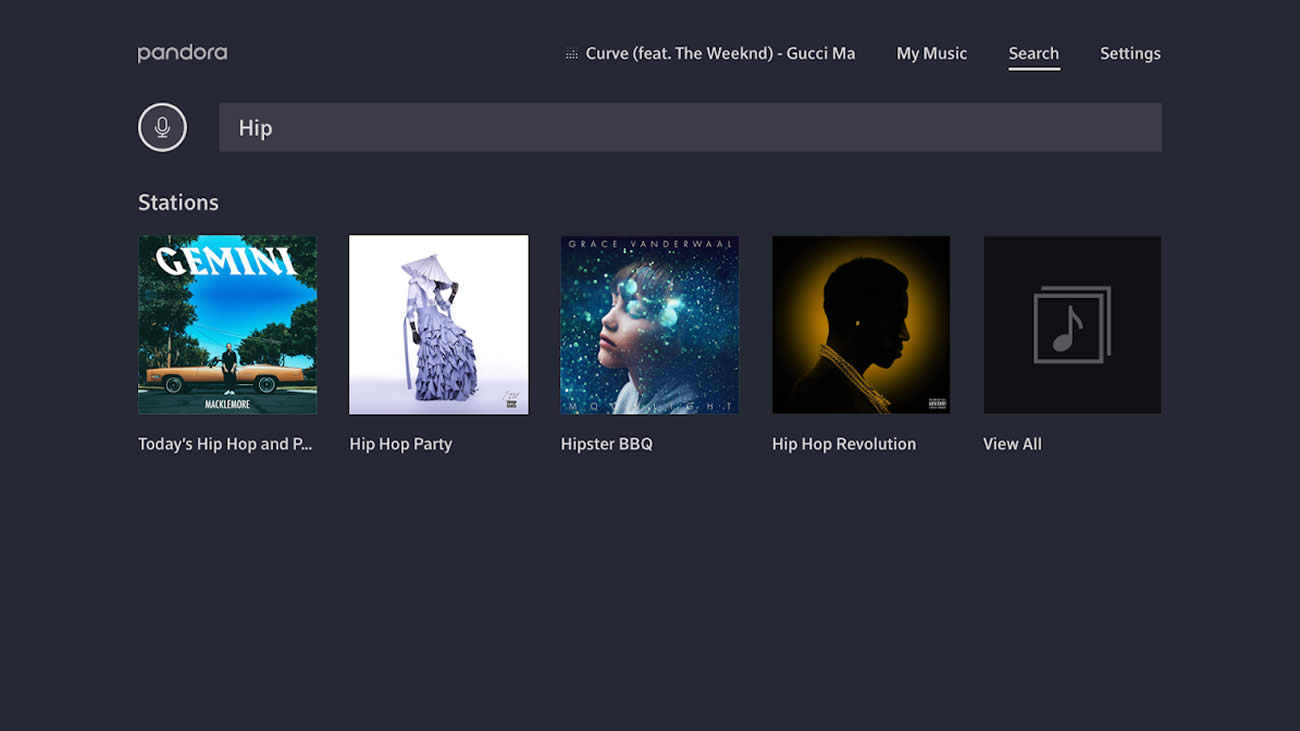 Let's get down to the real deal and see how you can move your music item from Pandora to Spotify with our app. The entire process begins with the installation of the application. Afterwards, the following steps are to be performed:
Login to your Pandora account by clicking on it. Make sure that the credentials are authentic.
Login to your Spotify account; again being careful that you are entering the correct username and password.
Once done, you can go back to your Pandora section where you would see that your music playlist(s) have been listed automatically.
Select the items which you may want to move and then click on the transfer button from the bottom right side of the respective row.
Choose the destination platform which is Spotify and then click on Normal Transfer.
The transfer would begin and within a few minutes you will see that the files have been transferred.
There, that wasn't hard was it? All it takes are four simple steps,
Selecting the source platform
Selecting your music playlist(s)
Selecting the destination platform
And transfer!
MusConv allows you to:
Convert your music from any platform to any platform
Download your files in a CSV format and save them in your PC
Upload your CSV files
Recover a playlist, if deleted accidently
Synchronize your playlist(s) in multiple platforms
And much more!
Pandora to Spotify playlist converter is designed to provide ease for you and if you are having trouble deciding which platform is best to use in 2023 click here.
As Pablo Casals says,
"Music is the divine way to tell beautiful, poetic things to the heart"
So feel the true rhythm of music with MusConv!
Transferring Pandora Favorites to Spotify
Music streaming services are quite popular right now and there is no shortage of high-quality streaming services. Users have many choices and picking anyone can be quite difficult.
This is the reason why many people like to switch to different services every now and then. Many people today are making a switch to Spotify as it is arguably the best service out there.
The days of buying CD's in order to listen to your favorite songs are long gone. Now, everything is done online and it seems to be a better solution. With services like this, you can have all of your favorite music at your disposal at all times.
If you are a Pandora user and want to make the jump to Spotify then you are in the right place. One thing that troubles many users is that whether their Pandora favorites will be able to make the switch.
The answer to that is yes and below you will find a step by step guide which will help you to make the switch successfully.
Step 1
The first thing that you need to ensure is that you have the latest version of Google Chrome installed on your computer. Next, download Chrome Extension named "Pandora-to-Spotify".
Step 2
From here the steps are pretty basic, all you need to do is log in to your Pandora account and enter the Pandora stations page. Hit "Options" and then click "Edit". After this, you will be able to view all of your songs that you have liked. Hit "Show All" so that every single one of the tracks is in front of you.
Step 3
Now click the Chrome extension icon, however, you will notice that the format of the tracks is not compatible with Spotify. So you will have to copy the text from the pop-up and paste it to Spotify playlists.
Step 4
With these few steps, you will have successfully transferred your favorites to Spotify. Now, all you need to do is go through your tracks to see if everything made a successful jump.
Conclusion
Just by following these few simple steps you can easily transfer your Pandora favorites to Spotify. Pandora is still one of the biggest music streaming services out there, however, Spotify is considerably bigger.
That is why making the switch is something that is recommended, with Spotify you will be welcomed with a lot more usable features and an overall pleasant user interface.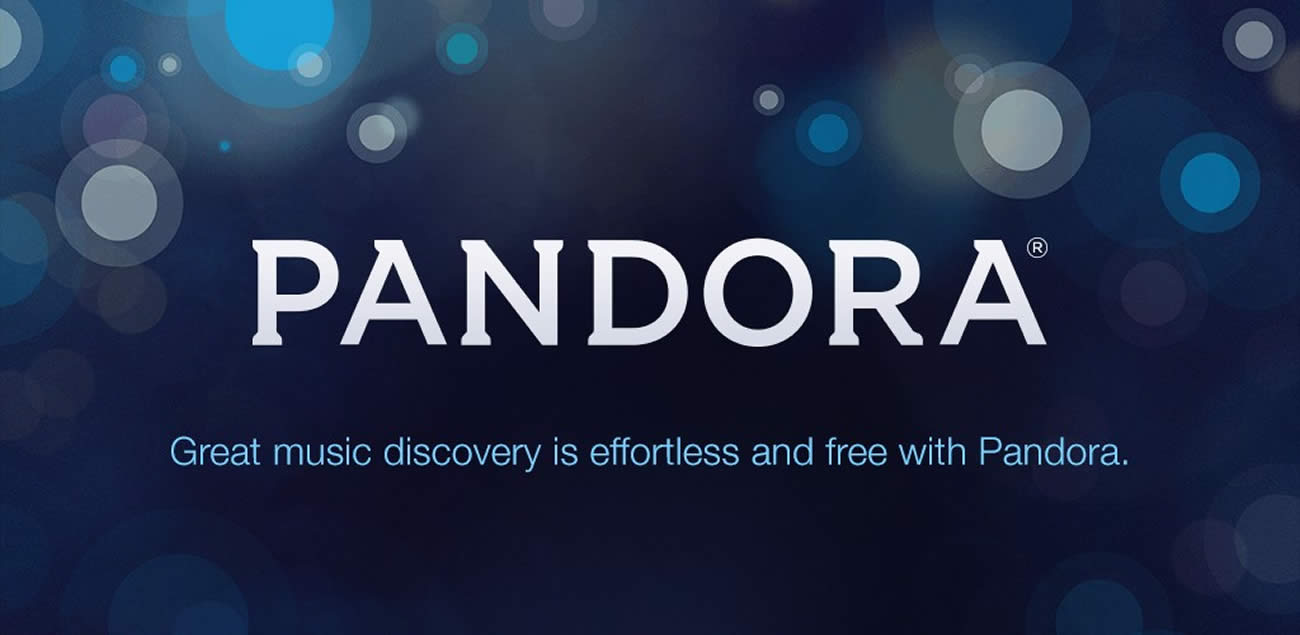 As you are here, certainly you need to know about the Pandora to Spotify Playlist converter. However, before proceeding with the process, you need to know about a few certain facts. The facts will relate to your requirement and the reasons behind your conversion.
However, there are a good deal of converters available in the market. Among all of those, we have found out a perfect solution for you. To perform that, we had to go through an extensive research and the result is coming up with an enticing solution to convert any playlist, MusConv.
MusConv has been designed in such way that even a child could have been able to perform any conversion, hence making it effortlessly easy to use.
Why may you need to convert from Pandora to Spotify
There are a thousands of reasons behind the conversion from Pandora to Spotify. Among all of those reasons, the sound quality of Spotify should come first. At next, there should be a vast amount of non-music content. In addition, Spotify contains singer's interviews as well.
However, Spotify is now the largest music streaming industry in the world. This Swedish born music giant is now operating in US, Europe and Australia and it is dominating all of these reasons mentioned here. In addition, Spotify has observed an astonishing growth over the last three years.
About ten years ago, the total number of subscription of Pandora and Spotify was same. In recent days, Spotify has around 78 million of paid subscribers. On the other hand, Pandora has only 3 million of paid subscribers. In terms of music quality and music library, the Pandora is no match for the Spotify.
Pandora to Spotify playlist converter
As of now, you have found enough reasons and rooms in the mind behind your shifting towards the Spotify, you may now look at the MusConv to check out its features.
To convert your pre-existing playlists and adorable moments, you must have to convert your playlists. Otherwise, your sense of shifting towards a sense of harmony through the language of music will be lost forever, that you have developed over the years.
To convert the playlist, just properly log in to both of the accounts. After logging in to the account, you will find it amusingly easy to convert the playlists. Tapping a single button left to the playlists will allow you to transfer and convert your playlist across a wide range of platform. Furthermore, the process of conversion is incredibly fast.
Pandora partnering with AT&T Inc, and a detailed look towards Pandora to Spotify Playlist converter
Preface
When it comes to Pandora's music streaming, we ought to admit it delivers an eccentric association of yesterday's methods and tomorrow's technological advances. Its highly developed psychology understands the human taste almost too perfectly and it delivers lossless music.
Despite delivering a cutting -edge technology and experiences to the users, it was not gaining enough popularity. On the contrary, it is losing its ground in multiple sectors of music streaming industry. As desperate times need desperate measures, it partnered up with a considerably new tech company that seemed like holding on to the grasses, for now.
Pandora partnering up with AT&T Inc
According to a recent announce, it has been unveiled that Pandora has partnered up with Progammatic Ads and it could enhance its sales significantly. According to the press conference, the Pandora CEO expressed his hope about this partnership and told that this approach might prove to be a solid one and drive more sales.
After getting partnered with Snap, this recent move could improve the performance of Pandora. Yet, we could merely become hopeful in presence of industry gators like Amazon, Apple Music and Spotify. However, the Pandora CEO did not find anything yet to lose his hopes and he said that this partnership might fuel the growth.
They have a partnership with snap that is contributing significantly to the sharing and this particular approach may enhance its customer support, added the Pandora CEO. However, if you want to change your subscription from one music streaming service provider to another music streaming service provider, there is significant risk that you will lose all of your music and playlists.
However, there is no need to worry, as MusConv could potentially help you to convert all of your playlists and songs from one streaming provider to another. Let us take a detailed look towards the Pandora to Spotify Playlist converter.
The MusConv, Pandora to Spotify playlist converter
When it comes to converting music from Pandora to Spotify, the performance of MusConv is unmatched. In a blink of eye, it could convert significant number of music and playlist. In addition to Pandora and Spotify, it could also transfer music and playlist across a wide variety of music streaming verticals. Let us look what makes MusConv so special.
The cutting-edge technology of MusConv is too prolific.
It incorporates the development expertise, sleek user interface and quick conversion.
At every intersection of this proactive tool, you would have found really something to appreciate
In terms of technology, design and user experience, the performance of MusConv is utterly persuasive and impactful.
More info about Spotify on wikipedia.
Spotify launches exclusives honoring African American talents, how to convert Pandora to Spotify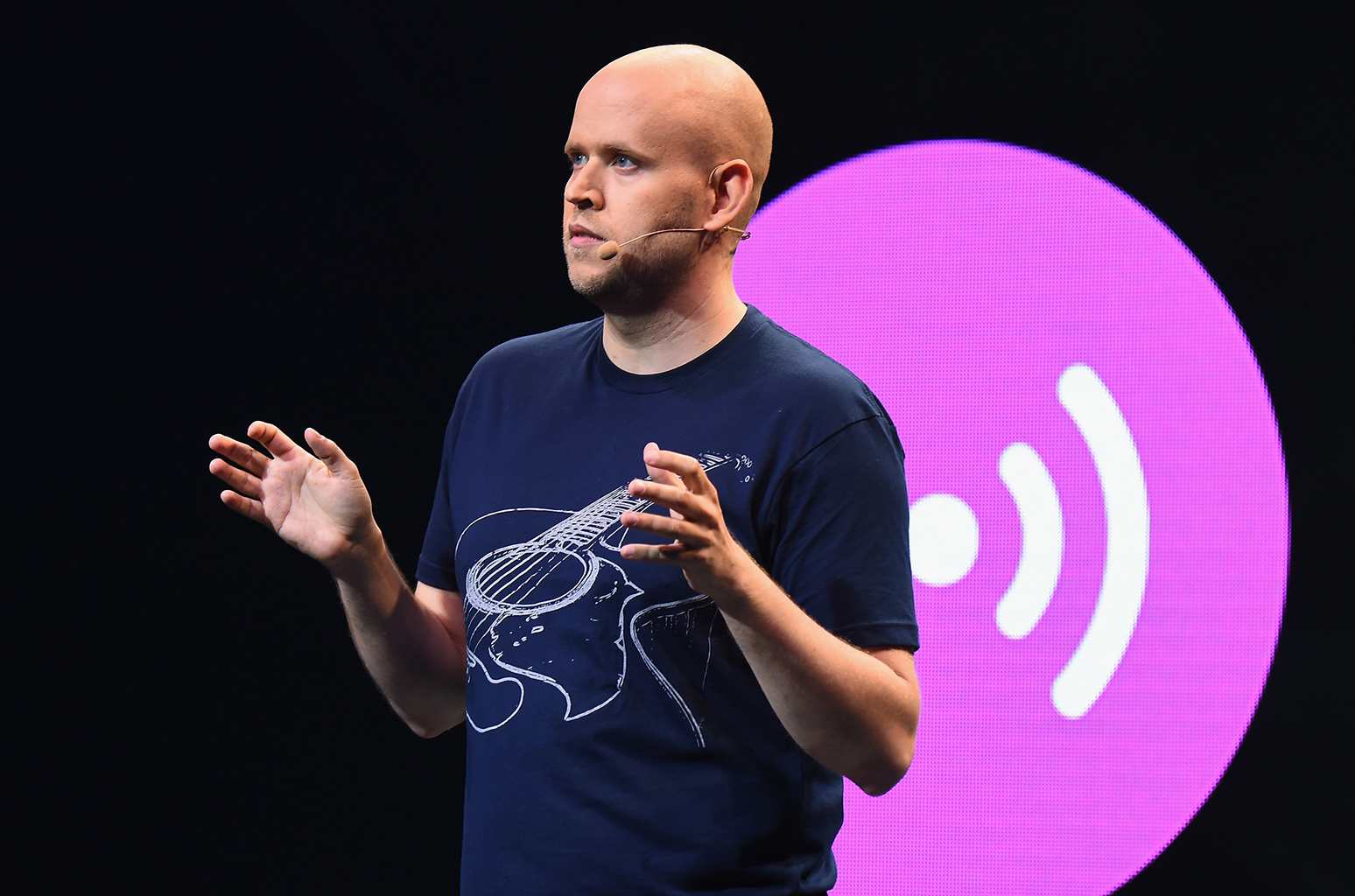 In February 25th, 2019, the Spotify had launched a exclusive Merch for Black History Month and the collection would be celebrating influential musical figures including disco icons and rock n roll pioneers Sister Rosetta Tharpe.
A day ahead of 25th, Spotify had announced in a press release that they were going to launch an exclusive line of merchandizing to honor the African American Music Talents named as "Wear Black History Collection".
As a part of the move, the music streaming tycoon had already partnered up with two black visual artists, named Joy Miessi and Brandan "B Mike" Odums, for transforming key cultural contents and figures from the Black History into the wearable arts.
As the press release said, "The collection specifically celebrates the way Black creators have shifted the culture and shaped the music we know and love", there would be selective historic figures and moments for representing the vast nature of black creativity.
However, if you would like to receive such type of offer and music streaming pre-releases alongside a handful of non-musical content as well as with musical contents, you should consider migrating to Spotify, the world's most renowned streaming platform.
If you are planning to migrate into Spotify, you could not actually leave all of your music playlists and contents in the previous music streaming subscription. Now, how would you migrate or convert all of your music and non-music content across the music streaming services?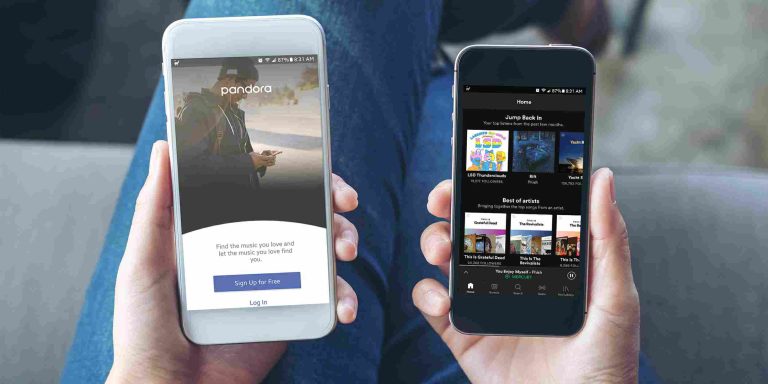 Use MusConv to Convert Pandora to Spotify
For instance, you are using Pandora, another pioneer in the music streaming industry, the origin of which dated back to early 2003. However, since you would like to convert from Pandora to Spotify, it is time you get used to using an extra-ordinary music migration tool called MusConv. It is specially purposed for delicate and smooth conversion of music across music streaming services such as converting Pandora to Spotify.
How to Convert Pandora to Spotify
In order to convert Pandora to Spotify, you need to download the toolkit at first and the toolkit is very lightweight, so it won't take much time to download.
After that, you can use the trial version to check the functionality of the software and later going for a purchase.
To convert Pandora to Spotify using MusConv, at first choose the source, and the playlist you want to transfer. After that, select the destination and hit the transfer button, the rest of the conversion process, in particular the complicated part, would be taken care of effortlessly by MusConv.
More info about spotify on wikipedia.