Sometimes after trying to open MusConv installer, you will see false Microsoft Defender warning. MusConv is completely safe.
You can scan MusConv using external service www.VirusTotal.com and see they report software is completely safe.
How does VirusTotal work? It scans programs with over 70 antivirus scanners and URL blacklisting services.
Here is latest virus scanning report for MusConv.
Download MusConv here
Run exe installer and press "More info"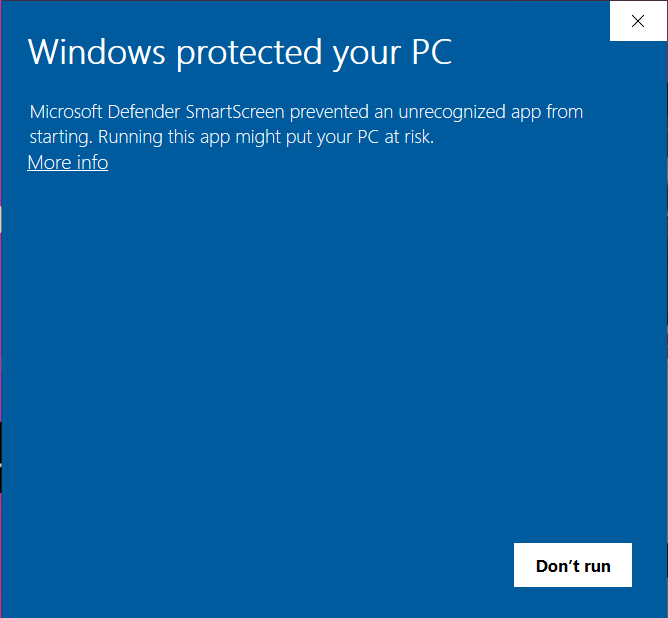 3. Press "Run anyway"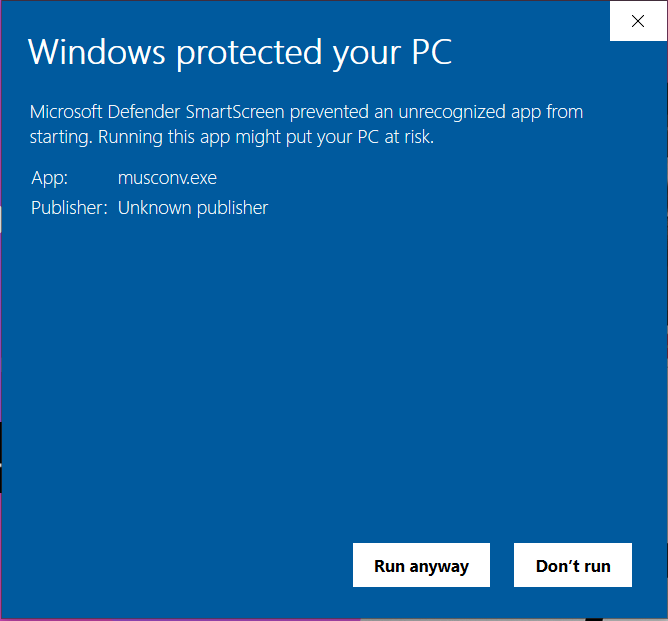 4. Press "Next"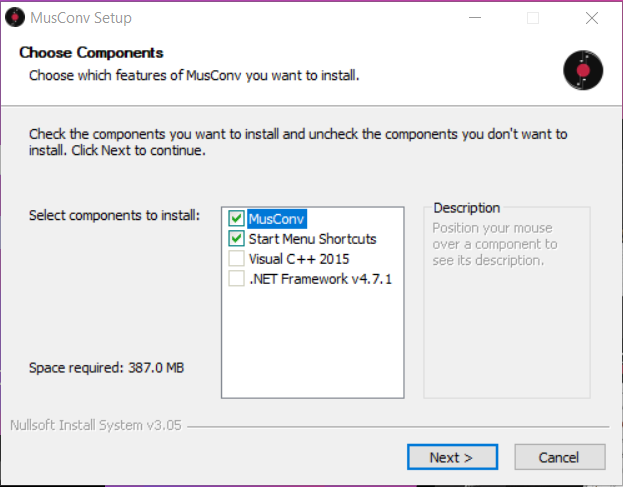 5. Choose installation folder and press "Install"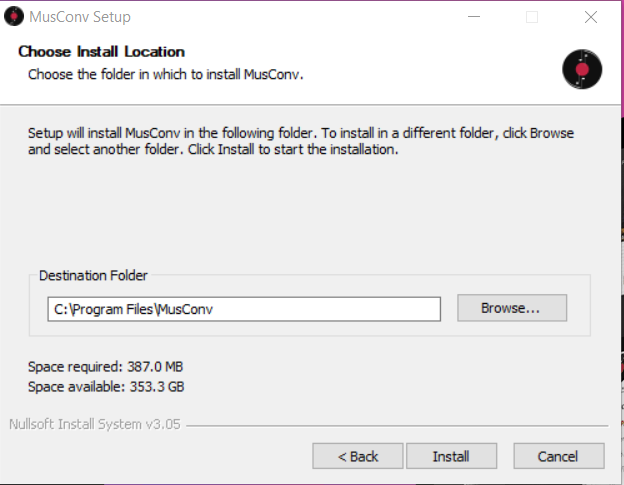 If after installing you can't open MusConv, please install this Microsoft update and .net framework and try to open again.