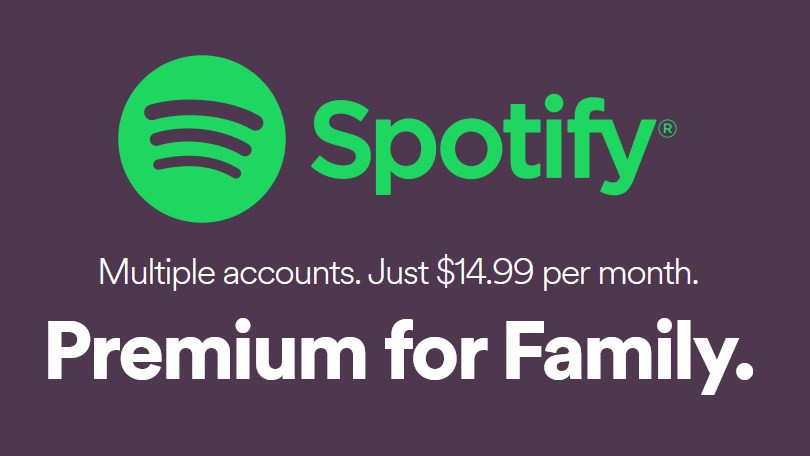 Spotify as a market leader could certainly be your first choice, when it comes to choosing a music streaming service. Besides, it is also cost effective and has been providing high quality lossless music at the cost of a mp3 or AAC quality audio streaming. You may have been looking for a Spotify Premium Free, but in truth, there could not be anything like Spotify Free Version. There is no premium package for free and all the hacks and mods available online, are just trying to add some kind of bugs or malicious adware.
Does Spotify Premium Free exist?
It is highly recommended not to let any hack or mod make a fool out of you, as there is no android or iPhone OS hack available that can provide Spotify premium for free. Besides Spotify Premium costs only $9.99 per month, and it also comes up with a free trial version, which lasts for 30 days.
How to use Spotify Free Trial Version Forever?
Here we can offer you a suggestion to use Spotify freemium version for unlimited period of time and in that case, you have to use a VPN service offering random IP. Whenever you are signing up on your device with Spotify free trial version that lasts for 30 days, Spotify tracks your IP and in some particular cases, it could also track your device.
However, to get an anonymous ID, you could use Tor network, so that your device alongside your network could not be reached by any means. However, Tor encryption is the best you could get for free, so never hesitate to use your device to encrypt other users' data as well, although it might cost you substantial amount of data.
After enabling Tor network into your android or Windows, you will be able to download Spotify for 30 days and upon completion of your free trial period, you could easily uninstall the Spotify app and reinstall it again, and open another account using a separate e-mail id.
Remember: No Such thing as "Spotify Premium Free"
Please remember, there is no Spotify Premium free, and all of the weird advertisements and blog posts claiming to be providing Spotify Premium Free, are either trying to add some kind of adware into your device or put some bugs.
However, if you want to transfer music from Spotify to other music streaming services, you could pick MusConv, a proficient music converter, designed especially for converting music and playlist across a variety of music streaming services.
Is Spotify premium really worth it?
A user can do so much with Spotify free version. The free version of the trial is quite impressive in many ways, however, to get blessed with all the features of Spotify and enhance your listening experience even more, one has to go with Spotify premium. Spotify premium offers more than the free version and that is why it costs you money. Let's have a look at some aspects which Spotify offers and Spotify free does not.
Audio:
Spotify premium's sound quality is advanced compared to the free version. While a premium subscription to Spotify will let you appreciate music at a bitrate of 320 kbps, Spotify Free will just permit users to tune in to melodies at 96 kbps when on versatile and 160 kbps when utilizing on the work area. While low bitrates were considerable when the consumption of the data was limited because of low prices, it truly doesn't bode well to utilize high bitrate sound when the web speeds are taking off high and the rates are moderate also.
Ads:
The appearance of ads in any type of app is a frustrating thing to happen. When you are using a particular app, then closing the ads takes some of your valuable time and you may eventually get fed up. Because of the ads, you may get a feeling of closing the app.
Ads are the essential methods for producing income for anything sold on the web and Spotify is the same. For people wishing not to buy Spotify's paid membership, the application will show you ads for every four or five tunes you play or skip. This is anyway not the situation in Spotify Premium as the paid version accompanies zero ads, and users of the app can completely use the screen for consistent music tuning in.
Music Library:
With Spotify, you can have access over thirty-five million songs and this is offered to both users, free and premium users. However, there is one big difference that easily makes Spotify premium more superior to Spotify free. The main distinction is that while Premium users will get the opportunity to play even the most recent releases, users of the free trial would have to wait a minimum of fourteen days after a new artist album is released to listen to it.
Playback:
As we know how Spotify Free will play advertisements every 4 to 5 songs. Be that as it may, there are some more surprises to it. While both Spotify Free and Premium accompany more than 35 million songs and alogorithm-based mixes, playlists and radio broadcasts, free Spotify version doesn't allow you to pick your tune and you'll be constrained to 'shuffle play.' This means you'll need to hang tight for the tune that you wanted to be played straight away, comes.
On the other hand, Spotify premium user can play whatever song he/she wants to at any time. There won't be any strings like the above in Spotify Premium. There won't be any need to "Shuffle Play," but users will have the authority to use it when the wish of mix and match arises. Aside from that, users will have the authority to pick any set of tracks or songs, either from the album, daily mixes, playlists or radio stations.
Downloads:
With Spotify free, you will be able to use the same library as Spotify premium library, however, with the free version, you won't have access to offline listening. This means, with the free version, you won't be able to download tracks as you do in the paid version. With Spotify premium, you can download 10,000 songs and can listen to podcasts, albums and tracks; that is to say, if they are saved in your device.
Connect feature:
A music streaming service gets even better when it can be used on multiple platforms with the same login.
You can use Spotify premium across many platforms with the same login, be it, android devices, iOS, PlayStation, Xbox, Smart TVs, etc. This can happen with the help of a feature called "Connect feature." Only users of premium have the authority to use this feature. With the help of this feature, you will be able to command Spotify on another device with the help of the device from where you are using Spotify. For example, if you have attached your headphones with your computer, you can change the volume or tracks according to your desire by using a smartphone and similarly, you can do changes by your computer when listening stuff on a smartphone.
How to use Spotify if it is not accessible in your country?
While Spotify is one of the most well- known music listening service around, tragically, it's not accessible in every part of the world. Mostly it is happening due to music licensing agreements.
The application will attempt to decide your area by means of the IP address you utilize each time you sign in, so on the off chance that your nation is not the part of the list, at that point, you'll see the geo-blocking method in working state. In any case, on the off chance, if you still have a wish to get a hand on the playlist of your preferred band, the best way to overcome the limitation is to change the IP address of your gadget with the assistance of a VPN service.
An appropriate VPN service allows you to access anything from any part of the world and the best part is no one will know your location from where you are accessing data from the internet.
Now since we know that with the help of a VPN, we can have access to Spotify, even if it is not compatible with the country, what would be the best VPN that can help us to have access to Spotify?
You will find many VPNs, however, the one that is best suited for Spotify is Nord VPN.
Nord: Best-suited VPN for Spotify
For me, Nord VPN is the most reliable and effective VPN that can let you have access to Spotify when it is not compatible with your country. Its working is not just limited to Spotify but also to many websites, apps that can't be accessed in your country.
To enable Spotify in your country with the help of this VPN, all you need to do is:
Open the VPN
Get yourself login
Choose that server where Spotify is accessible
Once you do this, then wait for the connection to get established. Once it is established, then you can use the Spotify.