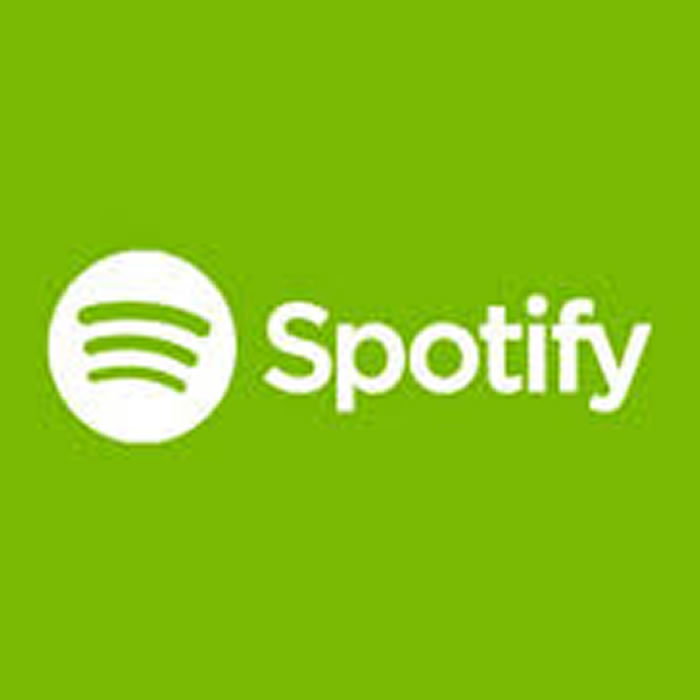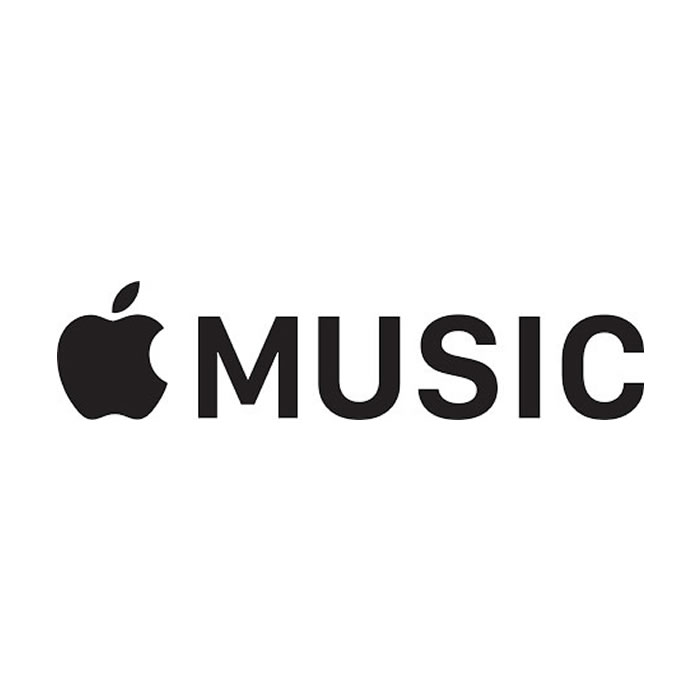 With today's technology came a lot of music streaming platforms that can make listening to music true adventure. There are a lot of different platforms out there but the two biggest and most used on the market are Spotify and Apple Music.
These two amazing music platforms are going head to head and running constant battle for the throne. This battle is very good for the customers because it brings constant new features and better ways of listening and streaming music.
Both platforms have their advantages and coming to the conclusion which one is better will be very hard. But let's make some points about what makes both platforms great and try to create the conclusion which one is better.
Spotify vs Apple Music. So what music streaming service to choose in 2023?
Apple Music
We will start with Apple music. Apple music have great and wide catalog of songs, and that is very important for every user. Apple offers more than 45 million songs in their catalog. This can be very good as it provides a lot of different genres and subgenres from which you can select your favorite music.
Apple is also very device friendly as its interface is very easy to use on every device there is. Another very important feature is that you can with Apple Music download and use your songs without internet connection, and that is a feature that every user can find very useful.
When we talk about prices Apple is very nicely divided. It offers both free and paid features with giving you the trial month do decide if you want to pay for extra features or is the free version enough for your needs. So, it is very good and nice to have an option to choose what is best for you.
One of the things that make Apple Music great is that they have exclusivity deals with some of the biggest and hottest artists. Knowing this can create a lot of positive points for Apple Music and attract a lot of new users.
Another amazing feature is 24/7 radio stations that play playlists and live DJ's and that can be great solution for all music lovers who just want to play music and chill without chasing the song they like.
As for marketing and advertisement Apple is very well known and this is the topic that need no further explanation, it is safe to say that Apple have one of the strongest marketing in the business.
So the conclusion is that Apple Music is very easy and customer friendly platform that offers amazing varicosity of songs, artists, and ways of listening to music. It works perfectly on every device and it has very easy navigating library for creating your music playlist really fun and fast. And with all that said it is safe to conclude that Apple Music is an amazing full package music platform.
Spotify
Next one up is the all famous Spotify. Starting from the most important thing to mention is that Spotify offers around 30 million songs in its music library. Great thing about Spotify is that it promotes new and talented artists and give them promotion to get high in the business, and also allows you to enjoy new and fresh music.
Good feature is that Spotify creates instant Playlists for every genre of music in its library. This can come in very handy for every user because you can simply choose the genre you like and get instant playlist in the package.
As for the prices and ways using Spotify it is also very customer friendly. You can sing up for free and have the option of listening to every song in Spotify's library but you must fight with advertisement on every two or three songs.
As for the paid license Spotify offers Premium deal that give some of the best added features. With premium account you can listen to music without any ads and also download any song you want on your device and listen without internet connection.
Spotify is the platform that is constantly updating and growing and in recent times it is focused on smartphone use and they are doing amazing job with that. Almost every person on the world use smartphone and have better accessibility options for music lovers, of course Spotify works great on big screens but on your phone you can get the full experience.
Choosing your music is also very easy and very accessible. Created playlists for every genre and type of music there is and also ability to skip to whatever song you want with ease are the features that every music lover looks for in one platform.
So, it is safe to say that Spotify is an amazing platform that offers all that one music lover can ask for, and give almost all of that for free. You cannot argue with the fact that Spotify is constantly growing and giving us every possible feature we can think of. Spotify is a full package and more.
Who is the winner in the battle of Spotify vs Apple Music?
Well this is very hard verdict to make. Both platforms are great and offer a lot to its users. Of course both have pros and cons towards the other but they are just not enough to say that either one of these platforms is better.
As for Apple music, you get three months free trial to try every possible feature so that is a big pro for Apple music, but Spotify offers varicosity and better music organization and also cheap and amazing Premium account option, so pro for Spotify also.
It is just not possible to create a verdict, both are amazing and user friendly. So this verdict should stay in the eyes and ears of the users, every user will know what is better we just helped you decide.
If you want to migrate between two services, MusConv will be helpful for you!
More information about Spotify vs Apple music you can find on Wikipedia.
Apple Music vs Spotify
Apple Music vs Spotify could be a tough comparison to enter into as both are the industry giants over the music streaming, and for good reasons, they both have created a giant and equally loyal customer base. Never the less, despite all efforts of Apple Music and several lawsuits against Spotify, Apple stays miles behind the Spotify, and in terms of paid subscriptions, Apple Music have only a half of users Spotify currently have.
Apple Music vs Spotify, a head-to-head comparison
When it comes to better music quality at a cheaper price, there is no better alternative to Spotify, as it has been providing a true lossless music experience at the same price Apple Music is offering its 256 kbps AAC music.
If you are to consider music and non-music contents, you got to check out both of those services, as both Spotify and Apple Music could offer as much music as your ear could hear.
In terms of subscriptions and price plans, both Apple Music and Spotify appear to be similar, as an individual Apple Music Subscription costs $9.99 per month, while Spotify also cost the same. However, there are some regional variations over the pricing of Spotify.
Both offer special services for the students, which cost only $4.99 per month. Apart from that, both Apple Music and Spotify offer a family pack which cost $14.99 per month and allow up to 6 family members.
Both Apple Music and Spotify offer freemium and premium service. Free service for Apple Music lasts for 3 months, while Spotify free lasts for 30 days.
In terms of music collection, you got to prefer Apple Music, as it has a huge catalogue of songs. Apple Music paid package offers up to 50 million songs, while Spotify paid subscribers will be able to enjoy up to 35 million songs. When it comes to downloading songs for offline listening, you got to keep Apple Music ahead of Spotify, as Apple Music offers up to 1,00,000 music download in a paid package, while Spotify offers only 10,000 downloads for offline listening.
When it comes to Apple Music vs Spotify, the music quality ought to be playing a huge part and you should choose Spotify, if you are more interested on high quality streaming and lossless music.
Apple Music offers 256 kbps AAC music, while Spotify provides OGG Vorbis format and it will also let you choose the bitrate depending upon your data connection.
None the less, if you want to transfer music across Apple Music and Spotify, MusConv, an efficient music converter across wide-ranging music streaming services, could certainly help.
More info about Spotify on wikipedia.
Apple Music vs Spotify, which is the best music streaming provider?
While Spotify's social media integration and individuality had made it an established leader in the music streaming industry, Apple Music's music locker, Apple Device integration and live radio had made it a worthy competitor.
If you are looking for a perfect comparison between the two streaming music giant, Spotify and Apple Music, you are at the perfect spot and here we would be breaking the facts part by part to assist you to choose the best music streaming provider according to your requirement.
Price Comparison
| | | |
| --- | --- | --- |
| | Apple Music | Spotify |
| Starting Price | $9.99 per month | Free |
| Price for offline mode, no ads | $9.99 per month | $9.99 per month |
| Student Discount | $4.99 per month | $4.99 per month |
| Family Package | $14.99 per month, 6 accounts | $14.99 per month, 6 accounts |
| Annual Plan | $99 per year | $99 per year |
Music library
When it comes to music library, the Apple Music should be far ahead, as it claims to have more than 45 million songs in its library, while Spotify believed to have about 35 million songs.
Music Quality
When it comes to music quality, you got to push higher scores for Spotify, since it has been offering lossless music at the pricing of an AAC 256 kbps music.
Never the less, Spotify offers music streaming at a OGG Vorbis format with 320 kbps downlink rate, while Apple Music offers 256 kbps music at AAC format.
Cloud locker
Since Apple Music comes up with an iCloud locker, in terms of cloud storage, you got to give full marks to Apple Music, however, Spotify also offers similar kind of features.
Social media integration
When it comes to social media integration and let your friends know what you are listening, indubitably, the Spotify should be a winner.
Value
If you have been thinking about cost-benefit ration, Spotify should be a winner, as it offers a huge catalogue of music and its music quality has also been the best among all of the music streaming providers, the proof of which could be found on its mass-scale popularity, given its paid subscriptions of over 65 million across the world, while Apple Music has paid subscriptions of over 30 millions by December 2018.
Transferring between Apple Music and Spotify
If you have been looking forward to transfer your music and playlist across Apple Music and Spotify, there could not be a better alternative to MusConv, an efficient music converter designed to transfer music across a variety of music streaming platforms including both Apple Music and Spotify.