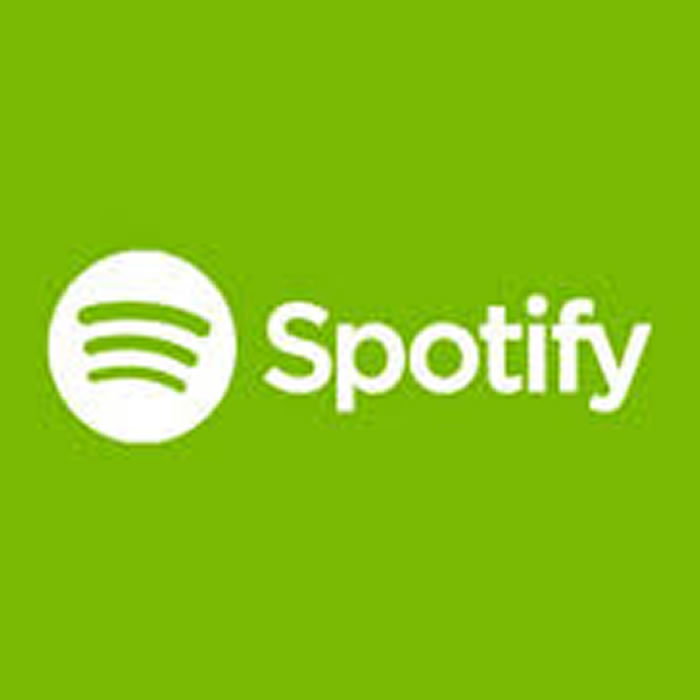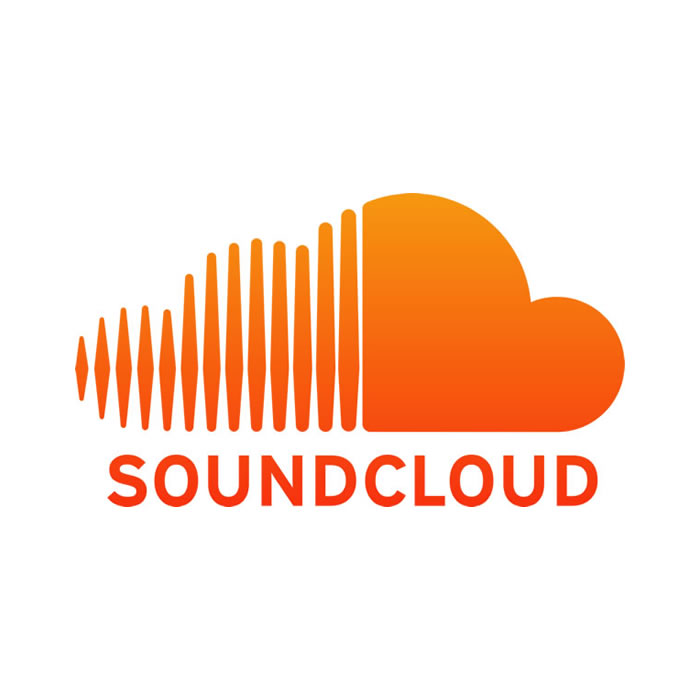 The battle of the giants. Here are two of the best platforms for music lovers, Spotify and SoundCloud, now we will see what one gives and what does the other and do a little battle to see which one is better.
Spotify vs SoundCloud. So what music streaming service to choose in 2022?
Spotify
Spotify is a very strong, popular and easy to use platform for music lovers. One of the biggest advantage of Spotify is that it has one big, freely said large, music database where you can find all of the best music, and for free if we can add.
Spotify offers moods and genres that give your current feelings and vibe that you are on the right music to go with it, if you are training and trying to lift your spirit you can choose your "Confidence Boost" playlist and the music will follow your current state of mind.
Also with Spotify you can get some song and music recommendations that will base on what are the songs you listen to every day. For some really big music lovers you can also pay a little bit of money and get the option to have your playlist downloaded and you can also listen to in when you are offline.
Also in the Battle of Spotify vs SoundCloud I want to mention that for all of you music lovers the site MusConv is the best solution if you want to transfer your favorite playlist from one service to the other in very easy way, and enjoy your music on both of these amazing platforms without building the playlist from the start every time.
SoundCloud
SoundCloud is also very popular and good platform that many music lovers use. Some will say that is a best place for less known artists and remixes and covers.
If you look closer you will find all you need to know about SoundCloud in their tagline "It is and audio platform that lets you listen to what you love and share the sounds you create"
So basically you get an application that have access to popular music and also to some original and rare mixes and sounds that you will not find on any other place. So it is easy to say that SoundCloud reaches every possible type of music lovers and various audience with the best streaming services.
As an addition to all this SoundCloud also allows you to listen to the radio station that has similar songs as the one you like. One of the best things about SoundCloud is that adds are very short and very well timed, so you can run on adds very rarely and when you do you can just skip them and return to your music, it is a very good and useful part of the service SoundCloud provides.
Well we come to the end of this great battle, and we can easily come to the concludion that you cannot choose one over the other. It is simple they are both amazing for music lovers.
You can use both for various reasons, if you want to build your own playlist and have variety of music you listen to every day you go with Spotify, and if you want some emotion boost or some music to fit your current state of mind you go with SoundCloud.
They both are very good and give you the best experience possible, of course it depends on what you are searching for.
Want to migrate between two services? MusConv will be helpful for you!
How Sound Cloud differs from the Spotify
In terms of music streaming industry, if Spotify could be the distributor, the Sound Cloud would have been the entrance. According to the Sound Cloud CEO Kerry Turner, that is the way they distinguish themselves from Spotify. They were the artists from the very beginning of Spotify's journey, added Kerry Turner.
Claims of Sound Cloud CEO
According to the Sound Cloud CEO, lots of artists who dominated the jukebox for years, started their venture in Sound Cloud six long years ago. The CEO also added that they were the artists when Spotify were their first uploads in the world.
Needless to mention, other music streaming services were not available in that time. On the third week's Wednesday of March, 2018, sound cloud has launched its first ever advertising campaign named First on Sound Cloud. The target of this advertising campaign is to spotlight new and emerging musicians.
At the same day, we got a news that the Pandora did not want to stay behind for long and they were announcing a new rival audio advertising ecosystem. Basically, they plan to buy the AdsWizz whuch is an audio tech company. It will merge with Pandora after the purchase and form the largest digital advertising eco-system.
Still the question remains how the streaming platforms will be paying the singers fairly. Though, it has been said that we are still in early days. However, we do not believe in what he says as Pandora as a music streaming platform never attain the beliefs of musicians and this new approach may not mean anything beneficial for the musicians.
Spotify vs Sound Cloud
In terms of music quality Spotify is far ahead of Sound Cloud. Yet the customer generated playlists are being made available in Sound Cloud and that is, most probably the one and only thing that might favor them. Nothing else could get them ahead of Spotify. In terms of paid subscribers, the Spotify holds the largest number and the figure now reaches to 70 million mark. On the other hand, the Sound Cloud merely has 3 million of paid subscribers.
However, in any case, if you would like to convert your playlist from Spotify to SoundCloud or vice versa, you might consider using the MusConv. It is a robust solution developed specially to transfer music and playlist across music streaming platform. Furthermore, to convert playlist and obtain them as CSV file for better management, there is no alternative.
SoundCloud vs Spotify
Soundcloud and Spotify are two of the most accordant audio streaming services on the internet today. Both of them are powerful and inspired to provide the best quality at the cheapest price. That is why, it could be very difficult to evaluate which one stands as the better. However, while discussing about Spotify vs SoundCloud, it has to be considered that each platform offers a different kind of streaming experience. None the less, here we are putting two mightiest music streaming platforms head-to-head.
Splish-splashes
At a glance, we are going to discuss about the crucial factors like music libraries, audio quality, AI based automatic playlist and music recommendation. Additionally, we are going to evaluate them by discussing about the pros and cons as well as specifications.
Crucial factors at a glance
Audio quality and music libraries
When it comes to audio quality, there could not be any match to Spotify, as it is offering the true lossless music. If you are in a free version with banner ads, you will be provided with 160kbps audio and you will be able to manage your digital music files. In addition, you will also be able to connect with other users using the built-in social networking features.
If you are using the $9.99 paid package of Spotify, it will offer unlimited access to 30 million plus tracks. The paid version will also come in with pre-releases, songs on demand and offline playbacks. The paid version also offers the true lossless music quality at 320 kbps, AAC. In terms of music quality, you would have been disappointed while comparing SoundCloud with Spotify, as SoundCloud is offering 128 kbps.
On the other hand, in terms of catalogue and music library, SoundCloud is offering over 125 million of songs and all for free. Those songs are also uploaded by the users and it actually created an opportune moment for SoundCloud to be pronounced as a crucial competitor to music streaming giants like Spotify, Apple Music, Amazon, Google Music and other similar kinds of streaming service. Whenever a music or song is uploaded to the SoundCloud server, it gets automatically converted to 128 kbps audio format and this music quality is relatively poorer than other competitors like Spotify and Apple Music.
So, should you like to know which one is going to provide better music quality, it would indubitably be Spotify. In terms of music catalogue and library, SoundCloud will be coming up with a profound collection, as its library is created by the users and users could upload their songs directly to SoundCloud. Never the less, the SoundCloud could never match the quality of Spotify.
Both of these streaming providers come in with almost each and every kind of platform. Here, Spotify could be accessed from Android iOS, smart phones, Mac, PCs and game consoles. More importantly, it is accessible through web browsers. On the other hand, the Sound Cloud has two mobile apps. The main app is focused towards streaming and sharing features. However, there is another app named as SoundCloud Pulse that was released only for Android and iOS. It also has apps for Mac, Windows as well as Xbox.
Spotify and Soundcloud both allow the users to share their playlists in the social media. Spotify users are also allowed to discover the playlists of other users. SoundCloud also acts in the same manner and it allows the music uploader to share the music or playlist in any social media platform.
In terms of specifications, the SoundCloud's performance turns out to be poorer, as its paid plan audio quality only offers 128 kbps mp3 format. It does not provide any specific platform or app for the Mac OS and the Mac Users will have to use it from the web browsers. SoundCloud and Spotify both offer offline download and playlist sharing.
When it comes to the specification, the Spotify should be considered as the best, as it is providing 320 kbps Ogg vorbis music quality and it is known as the true lossless music. Apart from Spotify, only Tidal provides lossless music and the price is also higher. When Spotify is providing lossless music at $9.99 a month, Tidal costs $19.99 per month.
While using the Spotify, the users will be able to share their playlists and they are also allowed to discover the playlists of other users. Additionally, its AI based music recommendation is considered to be best among all, at this standpoint. Let us go through the pros and cons
Pros of Spotify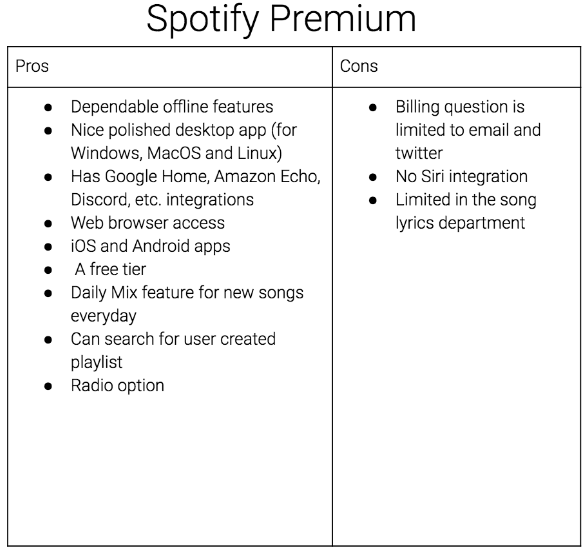 Huge music collection and super fast access to the pre-releases as well as newly released songs
Spotify has a huge music collection of over 30 million songs and a paid user will have unlimited access to all of them. In addition, the paid subscribers will also be able to access the pre-releases and newly released songs. As Spotify has the largest network agents who work closely in collaboration with the artists, it also provides the largest collection of pre-releases.
If you are thinking about finding new music continuously, the curated playlists in Spotify will be an excellent way to do so, as Spotify curates the user's playlists on a constant basis and recommend it according to the choice and listening behaviors of the users.
An accordant free version
The free version may not be able to provide the best quality, yet it will allow you to access the library. However, there will be advertisements and you will not be able to split music on a regular basis, yet the free version is worth a shot!
Artist related contents like artist interviews, bios etc.
It has already been mentioned that the Spotify has the largest network of agents that work closely in collaboration with the artists and its agents always maintain a close interaction with the artists, Spotify is well-reputed about regularly producing artist related contents like interviews and biographies.
A great algorithm to discover weekly playlists
In addition, the AI based technology of Spotify is really something to cherish, as it offers a great algorithm to discover weekly playlist and to share it with the paid subscribers.
Pros of SoundCloud: Is Soundcloud Better Than Spotify?
While using the SoundCloud, the users will be able to subscribe to the artists. As SoundCloud is completely made up of contents uploaded by the artists, users will be able to follow their favorite artists and it is as same as following your favorite artists in YouTube.
SoundCloud provides links to the related music on the basis of your listening behavior, yet its AI based technology is no match to the technology, Spotify is offering.
SoundCloud offers the option to follow people and in this way, the users will be able to listen to other people's playlist. Whenever your followed person or individual selects a song as favorite, you will be notified immediately.
The explore tab continuously offers new music
SoundCloud comes in with a explore tab and it offers new music on a regular basis. In addition, the explore table could be customized on the basis of genre or tags. As SoundCloud has a large collection of over 125 million of songs, (even though most of them should not be worth listening, as there is no screening during uploading and anyone can upload almost anything) SoundCloud continuously comes up with new music.
SoundCloud is completely free to use and you do not need to log in or sign up for an account to listen to SoundCloud that makes it more of a radio streaming service.
Cons of Spotify
Although there are a very few disadvantages of using Spotify, however let us look in to those. The Spotify free account has lots of advertisement and it should be regarded as one of the most annoying drawbacks. In addition, the free version will not allow you to skip songs often.
It does mean, you have to listen to the playlist that they are offering, if you do not buy a subscription. Even after that, the free version is worth listening because of its AI based playlist provision that is curated according to your listening habit. Unfortunately, the free version of Spotify does not offer over 128 kpbs, yet it is better than the music quality SoundCloud has been offering.
Cons of SoundCloud
While comparing the cons of SoundCloud with the cons of Spotify, the SoundCloud would have been wiped out pretty easily. One of the most terrible problem SoundCloud users are having is its bugs. The website of SoundCloud is poorly maintained and it has lots of problems. According to a recent survey conducted among the listeners of music streaming service, the SoundCloud website has been voted as the most poorly performing platform.
The website and applications have tons of bugs including notifications and favorites. As a user oriented streaming platform, the music uploading feature should have been smooth of SoundCloud, yet it is most troublesome and uploading music and sounds are quite difficult while using SoundCloud.
The audio quality of SoundCloud is terrible while comparing it with other streaming service providers like Apple, Amazon and Google Music. Although, Amazon and Google Music are offering the same bitrates, 128kbps, yet the SoundCloud sounds often pretty skimpy. Some of the contents of SoundCloud also includes audio ads and sponsored podcasts particularly have this problem. Here, you must have to know something that SoundCloud does not ever bother to check the quality and contents of the sponsored podcasts, thereby resulting poorer quality.
Moreover, the SoundCloud might have a collection of 125 million of songs, yet expert opinions is not to go for that, as most of them are songs of new singers or "wanna be" singers and you do know precisely, the number of that kind of singers in the world. In addition to all of these, you would not be able to perform an advanced search while using the SoundCloud. To be precise, you will not be able to perform a customized search while using SoundCloud.
Users also reported problems while performing advanced search and SoundCloud' internal search engine could not perform a search based on the tags. If a song has a tag, "dirt" and if you put "dirt" in the search box, you will not be shown the exact result. Instead, you have to search for the exact uploader, who uploaded the song or music with the tag "dirt". SoundCloud has also a paid version and it costs around $7 per month, yet it is strongly recommended not to go for it, as Spotify, Google music, Apple and Amazon, all of them are offering premium subscriptions at only $9.99 per month.
Why should you spend money on the dumped music, as most of the sponsored podcasts and music uploaded in SoundCloud are rejected and that is why these contents are uploaded in SoundCloud as self-published music. None gives you the job to identify new talents from a pool of junk, does anyone?
Verdict
Spotify has become truly the best music streaming providers among all, as it has over 65 million paid subscribers. Its closest opponent in Apple Music lying somewhere between 35-40 million paid subscribers, according to their latest annual report. However, have you been in for better music quality at a reasonable pricing, there is no alternative to Spotify.
In terms of domination, Spotify dominates the Australian market, as Apple and Google have very few paid subscribers out there and Amazon has just launched its journey in Australia. When it comes to Europe, Apple and Spotify both are working hard to offer the best at the cheapest. However, if we are to consider the number of paid subscriptions, Spotify would beat Apple in Europe as well. While considering the US soil, the Apple has just outranked Spotify in terms of paid subscriptions.
While considering the opinion of worldwide subscribers, there might not be a better alternative to Spotify in a recent future, and SoundCloud has merely just started to scratch the music streaming industry. Nevertheless, in any instance, if you are in need of transferring your songs and playlists from SoundCloud to Spotify, don't hesitate to use MusConv, the one and only pluperfect solution to migrate your music and playlists across a wide range of music streaming platforms including all of the streaming giants like Apple Music, Spotify, Google Music, Amazon, Tidal etc.
More info about Spotify on wikipedia.
MusConv is a great playlist converter, just try it.