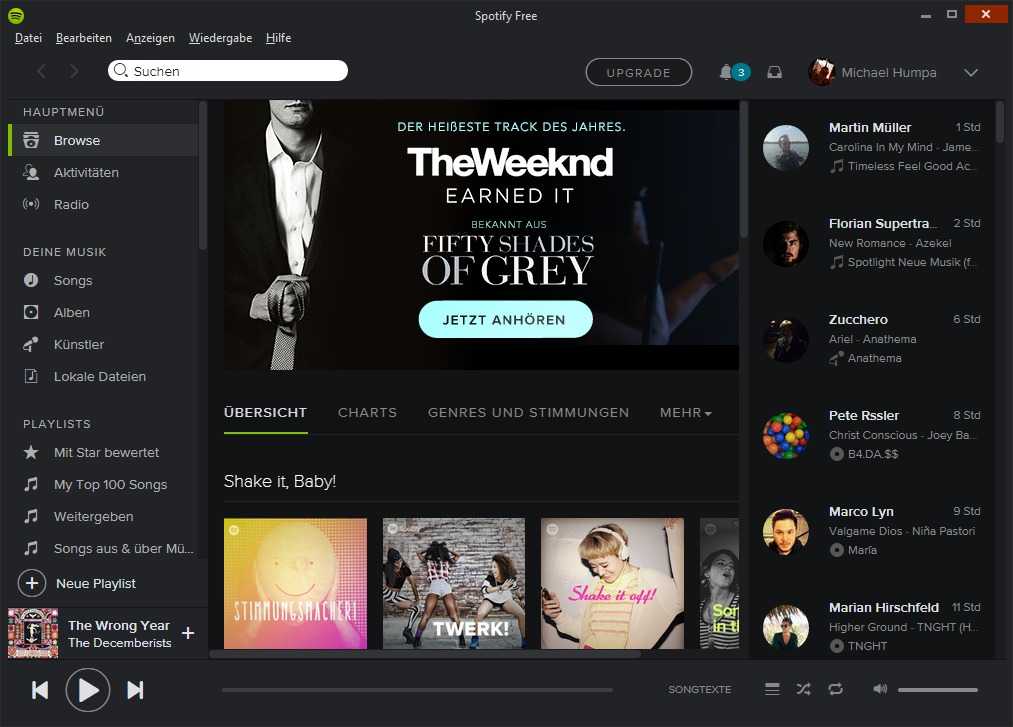 Converting music from online streaming services such as Spotify does not mean, you have to start everything from the scratch, instead, migrating your playlist and converting music from streaming services could have been super-fast and superb-easy, if you would use the MusConv, a handy, lightning fast, easy-to-handle music converter tool, which would effectively act as a Spotify Converter.
Why should you download music contents from Spotify one-by-one when you could download or convert the whole playlist at the same time?
So, why are we waiting? Let's roll into the MusConv Spotify Converter.
MusConv as a Spotify converter
In short, MusConv could provide you a prepotent and hassle-free way of transferring and converting your tracks across a wide range of music streaming platforms including the much-renowned Spotify.
Getting started with the app would not be challenging at all, as the app does not even require an installation and purchase at the first place. After checking the trial version, you could decide whether to go for this charismatic negotiator with the streaming platforms.
Nonetheless, the straightforward functionality and eye-catching user-interface, which is superbly lightweight and fast as well, ought to amaze you. Trust me, it is one of the very few solutions available for converting your playlists across various music streaming platform including Spotify.
Spotify Converter & MusConv
You may have asked how you would like to begin converting your Spotify playlist using MusConv. Surprisingly, the process is as easy as catapulting a rock over your railings. Let us take a look how you could use MusConv as a Spotify converter.
At first, you have to begin with choosing a source
In this case, your source would be Spotify, and if you would like to convert your whole playlist, trust me, there is no better alternative to MusConv.
After selecting the source, the app will prompt you to log in to your Spotify account
Insert your login id and password
After that, you will be able to watch the contents of your playlists including the music, alongside non-music contents
At next, you just need to choose the contents or music you wish to convert, and after that MusConv would take care of the rest, and you do not need to worry about anything at all.
Depending on the size of the music contents, the process timing would vary, however, frankly speaking, MusConv is the fastest converter available, since its online database specially refurbished to migrate music from one streaming service to another is designed to proffer the highest speed while converting music. Never the less, you also could use it for converting music from other streaming tycoons such as Google Play Music, YouTube, Tidal, iTunes etc., alongside as a superb Spotify converter.
More info about Spotify on wikipedia.