Tidal and Amazon Music are music streaming services that are getting more and more popular every day. So far, even one of them is not on the podium of the musical Olympus, but many music lovers choose these platforms.
In terms of music catalog breadth, Tidal and Amazon Music are pretty much evenly matched, and they all claim at least 60 million songs in their library. These services can sometimes have exclusive tracks due to record label deals and music from unlabeled artists who can release their music through the service. All of the services mentioned have a rich catalog of music for all musical tastes, but Amazon Music and TIDAL may offer more music, especially from up-and-coming artists.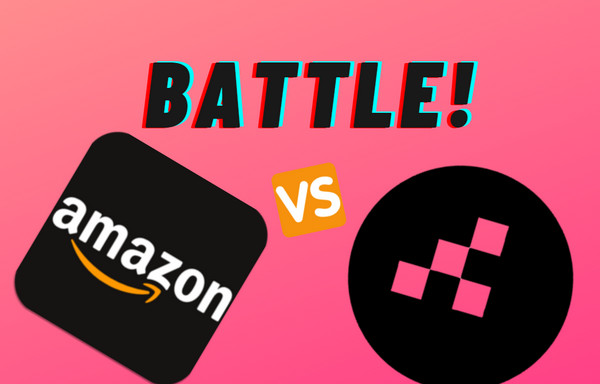 Streaming service Tidal introduced MQA audio quality in early 2017 in order to provide easy access to high resolution music via streaming. Audio in MQA (Master Audio Quality) has been TIDAL's exclusive app for Windows PC since launch, but then it also came to iOS and Android.
With the desktop player, you can play music files stored locally on your computer, but you cannot add them to playlists to listen to streaming on other devices
The advantage of Tidal is that it offers high quality audio that is among the best in the industry. In fact it can reach 9216 kbps, the so-called Hi-Fi Plus version, however, not all songs are available in this mode, and the subscription price increases to €19.90/month for an individual or €29.90/month for a family plan . The basic version of Hi-Fi up to 1411 kbps costs the same as the rest of the services.
Tidal doesn't let you integrate your own music tracks, but it does let you buy music the same way you would with iTunes through the Tidal Store service, which allows you to buy individual or entire albums in the same quality as iTunes (AAC at 320kbps) or as CD (not quality available in iTunes). Tidal offers a Discovery section that promises to discover new artists from all over the world.
Amazon Music Unlimited offers HD mode at the regular price of €9.99 per month per person or €14.99 per family at 192kHz/24bit. This might be a good choice for those with an Amazon Echo or Alexa.
Amazon Music allows you to subscribe to an unlimited plan to access the full catalog, but if you purchased digital songs from Amazon, you can find them in the service's personal library without a subscription, as well as digital copies of albums and physical singles purchased from Amazon. In addition, Amazon Prime customers have access to two million songs via streaming at no additional cost and without ads.
To date, only Tidal and Amazon Music HD offer CD quality and Hi-Res audio, lossless audio streaming up to high resolution.
So take a look at Tidal or Amazon Music if you're looking for the ultimate audio experience. Otherwise, they are all great services, choose the one that best suits your needs.