Want to carry millions of songs with you, listen to them anytime, anywhere? For a long time it was a crazy idea, a little later CDs became available, but now they are becoming obsolete. But music streaming services are rapidly conquering the market. Today there are enough of them, many have become especially popular. But how do they differ from each other? Consider, for example, the main advantages and disadvantages of such world-famous music streaming services as Tidal and Apple Music.
Apple Music just blends in with Apple devices. But you can also listen to over 70 million songs, podcasts, radio stations, and live content on other devices. Apple Music is available for Mac and Windows computers, with iOS 10, Apple Watch and HomePod. You can also add your own music to the streaming service. Thus, up to 100,000 titles can be integrated into your library. Music service playlists are particularly labor intensive. Our own music department will provide you with music for every taste. You can even listen to current popular tracks from cities around the world. A new and very special feature is that lossless audio is now available at no additional cost. This means that the entire Apple Music streaming library with the right hardware comes to your ears in high definition. This makes the streaming service the cheapest compared to HIFI quality.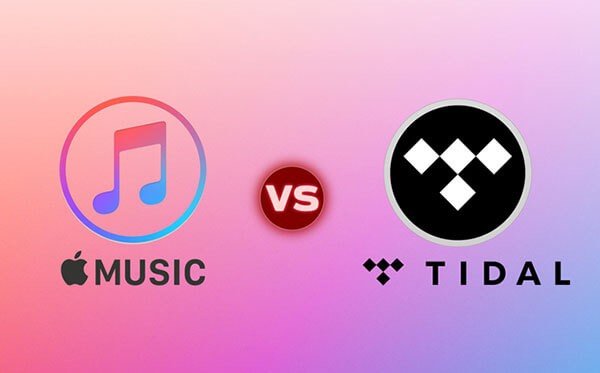 You can test Apple Music for free for three months. After that, the streaming service costs €9.99 per month if you want to keep using it. Too bad there is no free version. So let's sum it up. Apple Music benefits include curated playlists and native music editing, the ability to integrate up to 100,000 of your own songs, lossless audio at no additional cost, your own live radio station
But there are also disadvantages. This is both that there is no free version, that the user interface is partially cumbersome, and that there are no podcasts for Android users.
The streaming service Tidal convinces in the comparison, above all, thanks to the good sound quality when streaming. True music lovers get their money's worth at Tidal because it not only has high quality music, but also exclusive content. Pre-releases and concerts as well as festivals can be found on Tidal. The streaming service also offers curated playlists.
The downside is that you cannot use your content offline. Also, you cannot import your own music. You pay a premium at Tidal for a HIFI plan, which typically costs $19.99 per month. You also don't see lyrics, there are no podcasts that aren't related to music, there's no equalizer and no sleep timer feature. If all you want is music, and in really good quality, then Tidal is the place for you. Lead on this service, high-definition streaming is possible, pre-release of some tracks and albums, and a lot of exclusive content.
So we can say that Tidal is for real music lovers, and Apple Music is for those who love live content. But the choice still remains with the user.