After finding out that Apple Music streaming service is not according to your taste or is costly and wondering to cancel Apple Music subscription then worry not. There are many ways to do it. Let's have a look at them.
Unsubscribing from iPod touch, iPhone or iPad:
Go to the settings> iTunes & App of your iPod touch, iPhone or iPad. Select your Apple ID option and then click on View Apple ID. Clear the authentication process by Touch ID or face ID.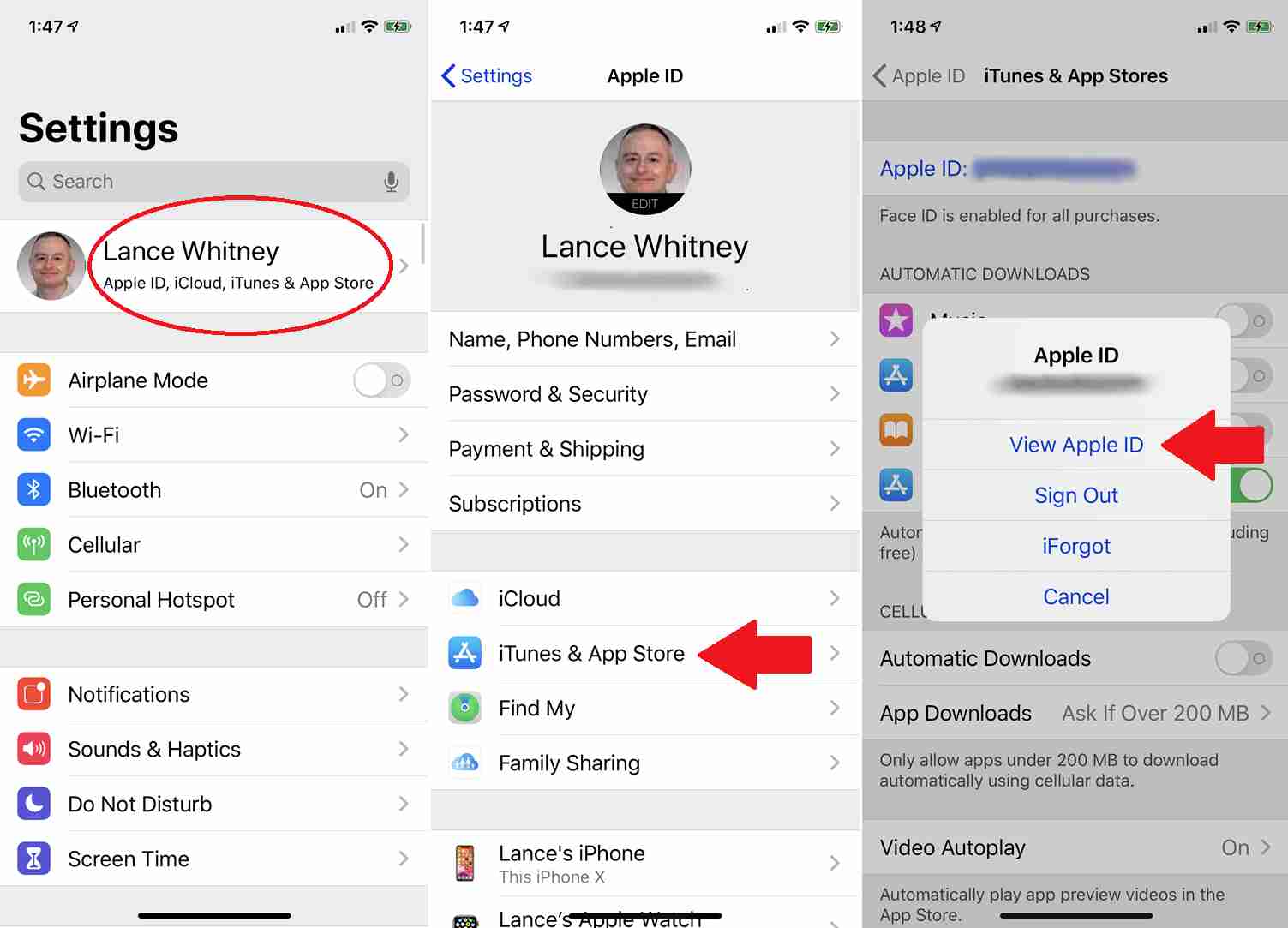 Go down and tap Subscriptions. Tap the entry for Apple Music membership. Tap at the Cancel Subscription button in the Edit Subscription Screen and your subscription will be cancelled.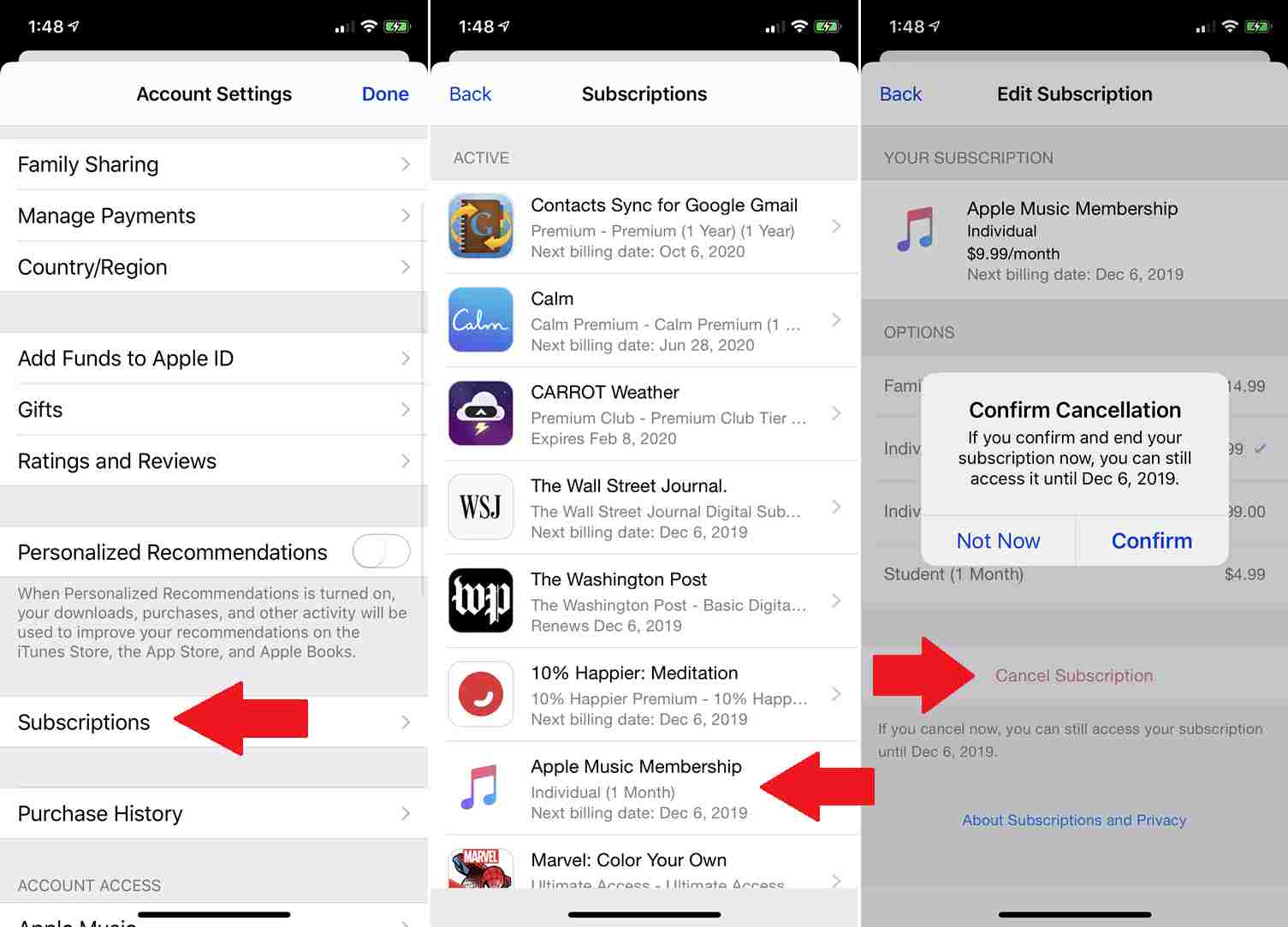 Free trials will end and your paid subscriptions will go on till the time your current billing phase ends.
Unsubscribing from Music App:
If you want to cancel subscription from Apple Music app then first open your Apple Music on your IOS device and you will see a "For You" icon. Tap on it and then afterwards tap on Profile icon which would be visible in the upper right corner. Select the Manage Subscription at the Account Page. From there it's up to you whether you want to cancel the subscription or modify it from Edit Subscription Page.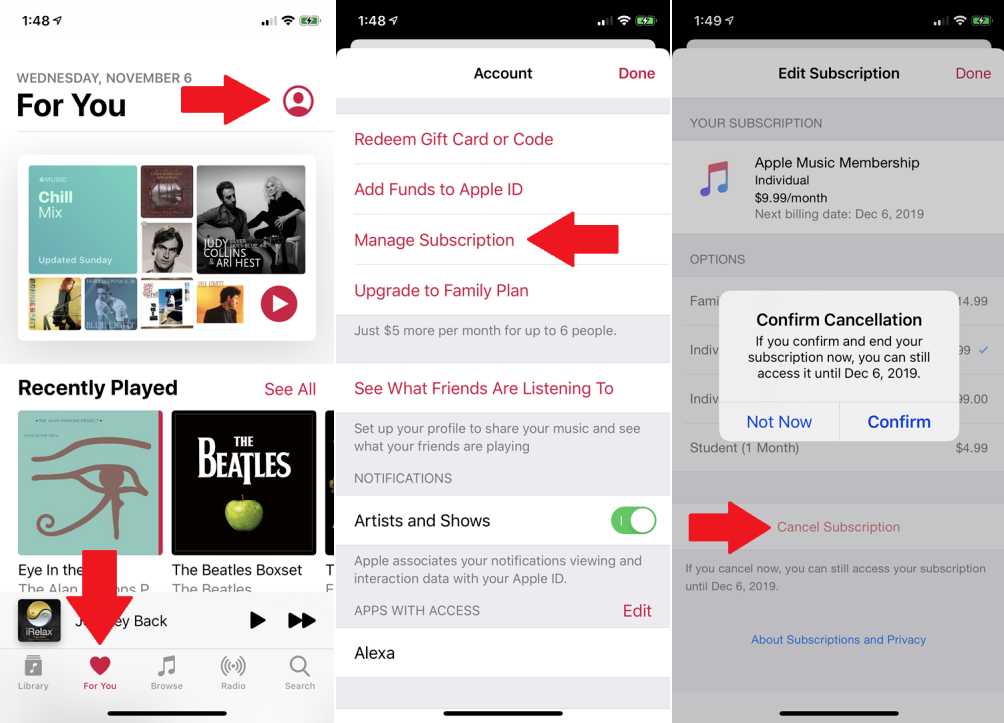 Unsubscribing Apple Music from an android device:
Android device can also help in unsubscribing Apple Music. At first, open the Apple app. There will be a "For You" icon at the bottom, tap on it. Afterwards, select the three-dot setting icon which would be visible in the upper-right corner and then select Account> Manage Membership. In the Manage Membership screen tap Cancel Subscription and then approve the cancellation by clicking on confirm.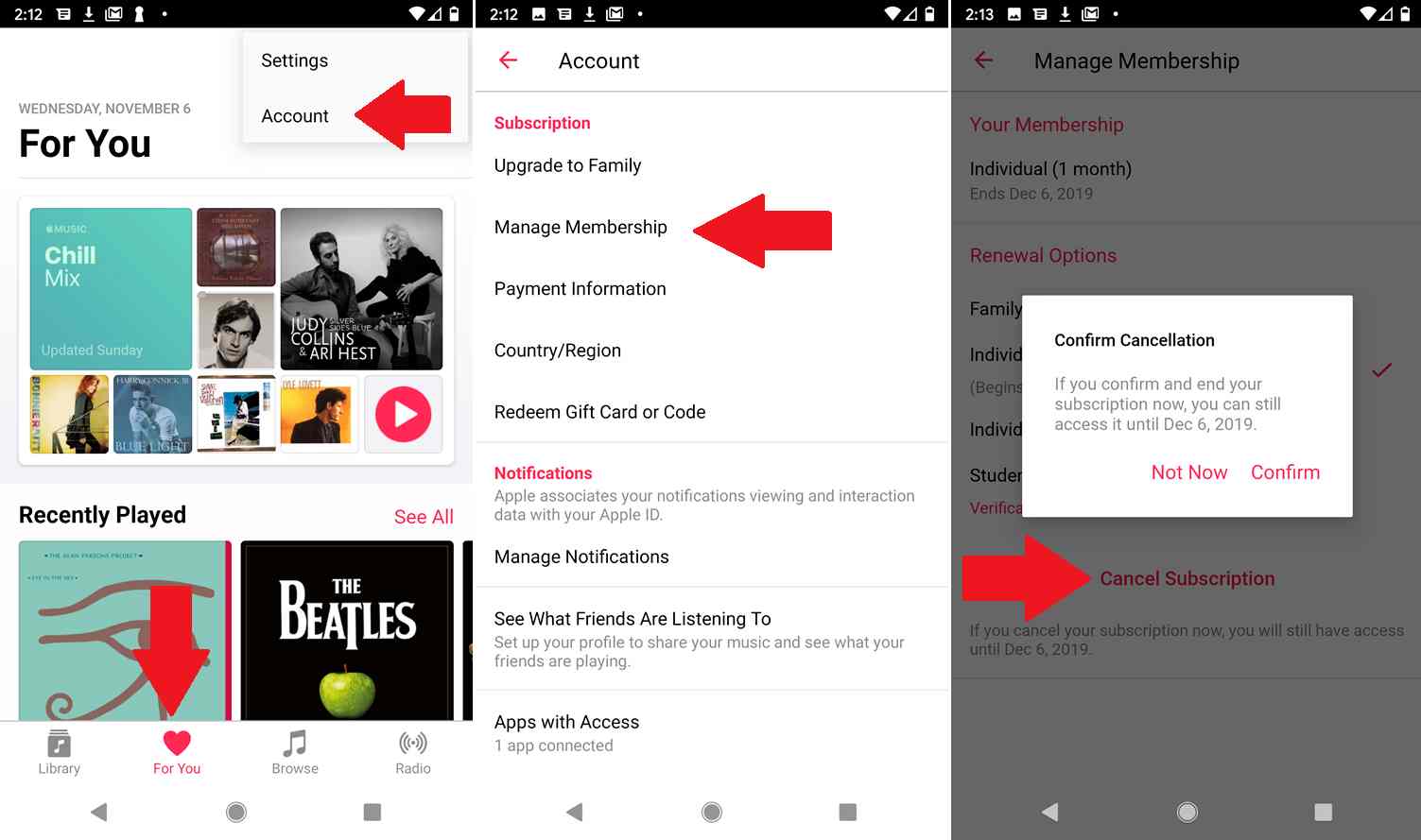 Unsubscribing Apple Music Via iTunes on your PC:
If you are using Windows PC then you can cancel the subscription from iTunes. To cancel the subscription, first, you need to open the app, select the Account menu and then click on View My Account option.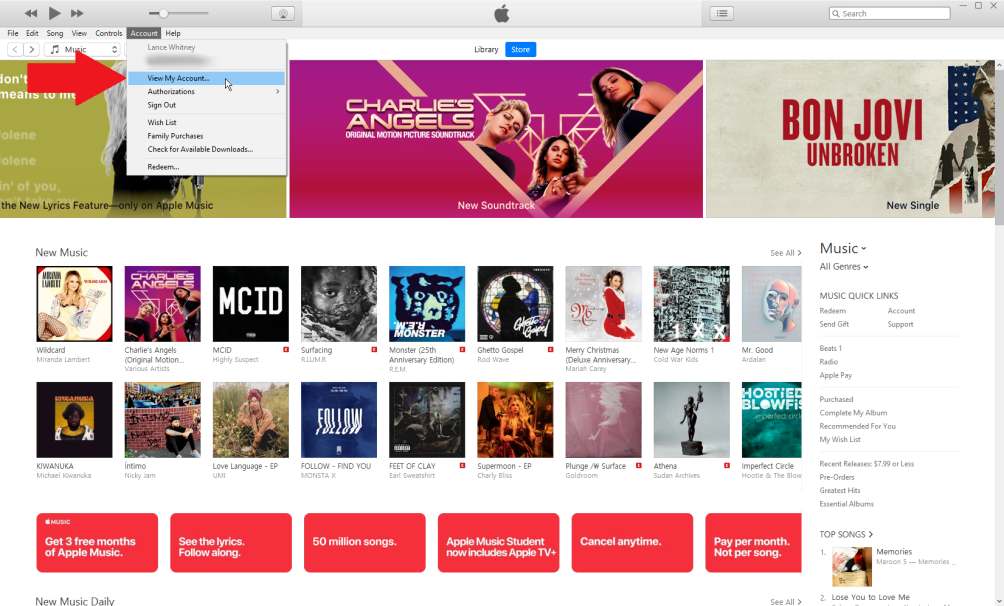 Enter your credentials and after that go down to the bottom of the Account page. Click manage link in the settings.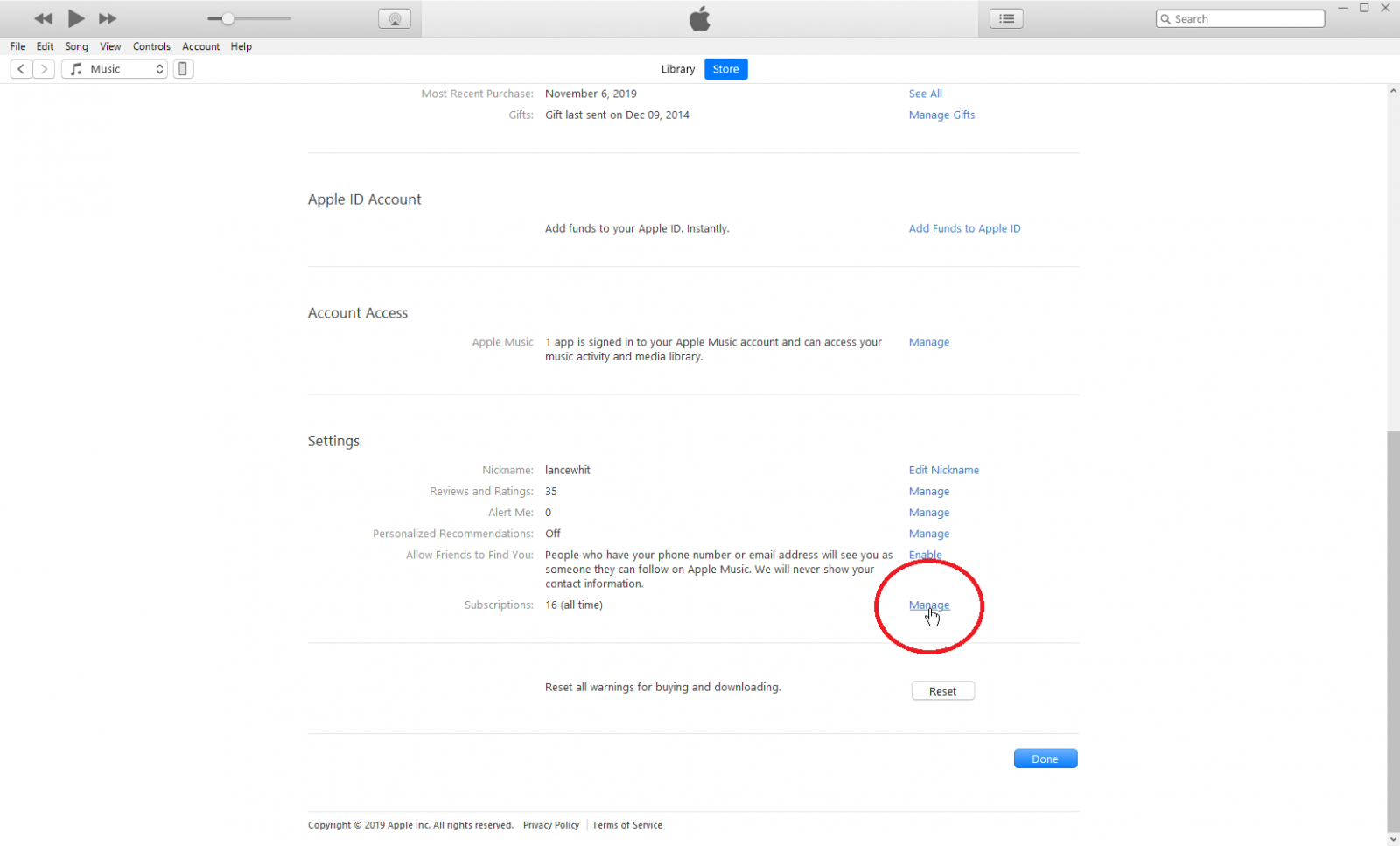 Click the edit link of Apple Music Membership.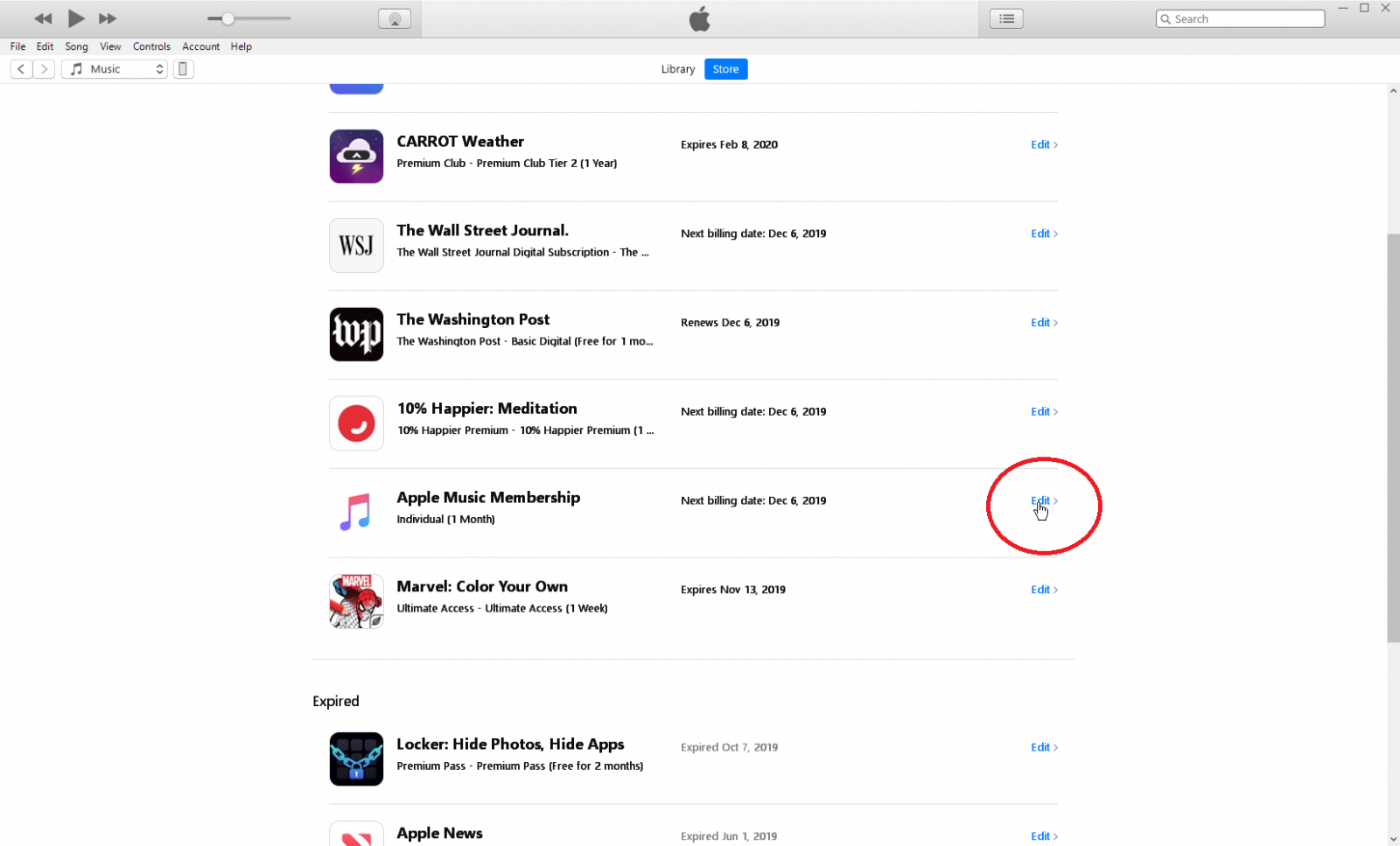 Cancel the subscription by clicking on Cancel Subscription and then confirming it at the Edit Subscription page.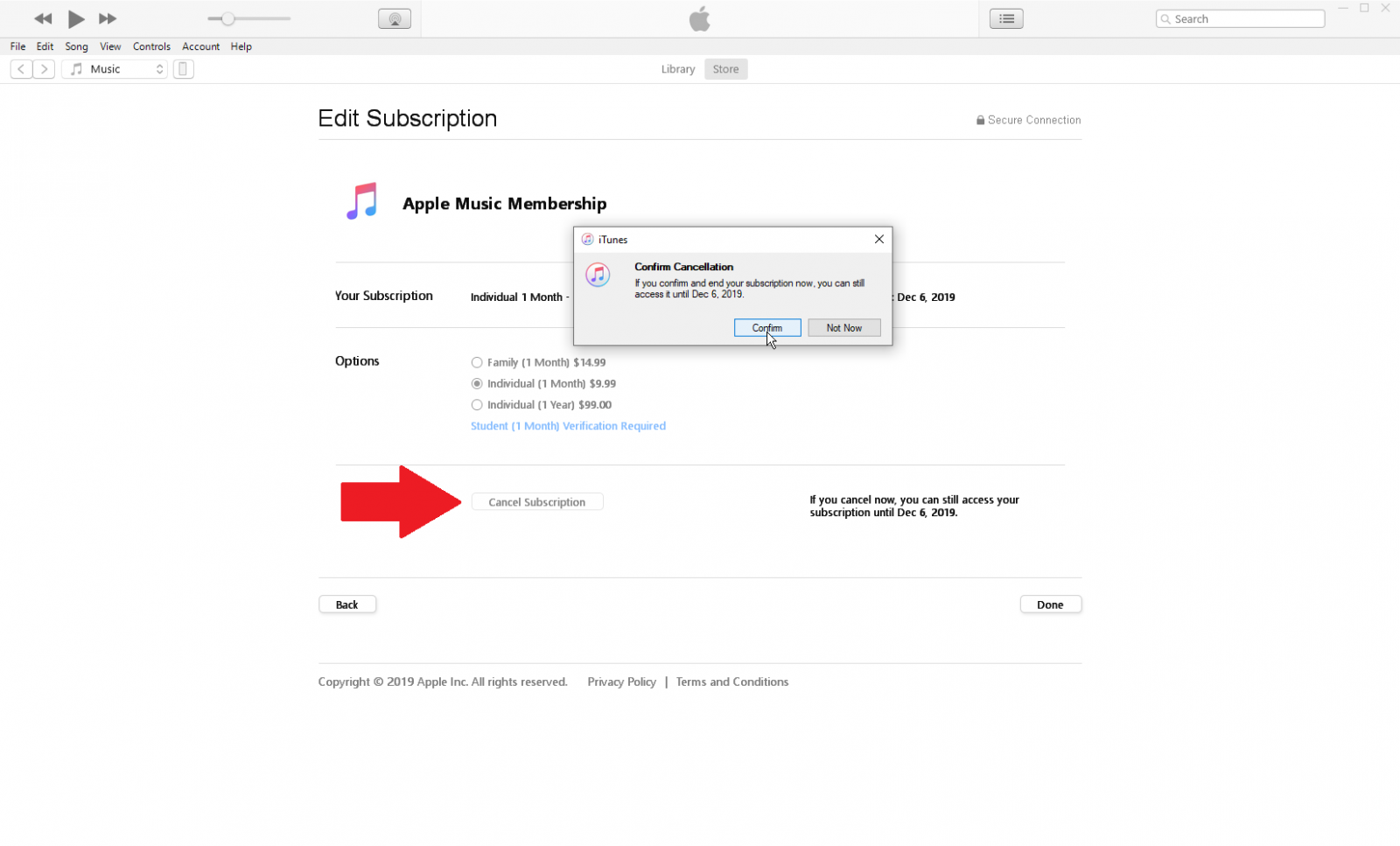 Your membership will stop at the finish of your present charging cycle. However, till the time you have access to Apple Music, you would remain to be charged for a full 30 days.