Satellite radio SiriusXM specializes in providing a wide variety of audio streams and channels within its own streaming system. Satellite radio is a paid service that requires a monthly subscription.
SiriusXM was formed by the merger of two companies Sirius and XMRadio in 2008. Broadcasts from satellites to the United States and to the 200-mile maritime zone along the US coast. Today, more than 25 million people around the world are paid subscribers to this satellite radio. You can listen to SiriusXM through the Internet outside the United States. You can use your PC, laptop, or Android and iOS apps.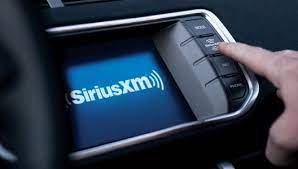 A new user program called SiriusXM Essential, which, judging by the description of the developers, will be an unlimited opportunity to listen to any podcasts within the same paid subscription with the same name. This possibility, it is worth noting, is not present in all similar streaming services.
This satellite radio is provided primarily for motorists. The range of any FM radio is very limited. Therefore, traveling, for example, in the United States, the motorist will have to constantly search for new and new pages. And satellite radio can be listened to almost everywhere, without each time searching for a suitable radio.
For subscribers who want to use SiriusXM in their cars, today there are three popular packages, including XM Select for $15.99 per month (140 + channels), XM All Access for $20.99 per month (150 + channels, streaming and video SiriusXM) and XM Mostly Music for $10.99 per month (more than 80 channels).
Free access to satellite radio was discontinued on May 15, 2020. But it became possible to purchase a paid subscription to it for only one dollar per month.
You can carefully familiarize yourself with the packages of SiriusXM by contacting its official website. Radio broadcasts are in English and Spanish. The average subscription contains a subscription containing 155 channels. This is an exhaustive choice. You can describe channels indefinitely. Let's just say that with their help you can listen to music in excellent quality almost wherever there is a coverage area with a network of SiriusXM stations.