SoundCloud today is considered one of the most popular and widespread music streaming services in the world. And this is quite true, especially since it is available not only on a paid basis, but also using a free subscription. Here, the performers themselves publish their works to collect fidbeck and share novelties with their audience. The service has the functions of a social network, which allows users to evaluate and comment on audio content.
SoundCloud works well on both PC and mobile devices, thanks to an application with a pretty beautiful and intuitive interface. Here you can also form playlists and just remember your favorite tracks, like them. And also share with friends, comment and entertain, as in the real music social network.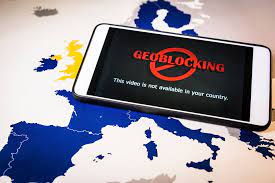 But far from everywhere on our planet there is an opportunity to legally use the services of this music streaming service. For example, it is banned in the most populous state in the world – the People's Republic of China. The ban on SoundCloud is valid in Kazakhstan, Kyrgyzstan and many other countries of the Imam world, which believe that the content distributed by this platform threatens the traditions and laws that most residents of these countries adhere to.
Those living in these countries may not be affected by the website block because they are accustomed to local websites that are consistent with local government policies. However, foreigners in these countries will have problems because they will not be able to use the services and websites that they like in their countries.
Fortunately, this Internet censorship can be circumvented, and one of the reliable ways to do this is to use VPN. A VPN will make you virtually present elsewhere. You need to choose the VPN that best suits you, because some are designed to protect your browser's privacy. On the contrary, others pay more attention to security. Thus, you must choose a trusted VPN provider, preferably it is out-of-range. Before you create an account, you should check all your information. You will also need to think about paying for a premium account if the user chooses one of the options for a paid subscription to this music streaming service. For this, a bank card belonging to one of the international payment systems will be suitable.
It should not be forgotten that in some countries the use of VPN is illegal and can lead to many negative consequences. Therefore, before using this method, it is advisable to get acquainted at least superficially with local legislation governing work on the Internet.