YouTube Music does not include all YouTube content, but is a combination of licensed content (similar to other streaming services) and YouTube music videos. This is one of the most important features of YouTube Music, as the YouTube catalog has a huge number of performances and recordings that you won't find anywhere else.
Many music lovers find YouTube Music to be a very good addition to a second music subscription. But these are only subjective feelings, since many do not consider YouTube as the main source of music.
For those who have so far thought of YouTube as the best and most important place to listen to music, YouTube Music Premium is a great deal. There are apps for Android and iOS, as well as a web app available in the browser—unfortunately, there was no typical desktop app, which was also missing from Google Play Music.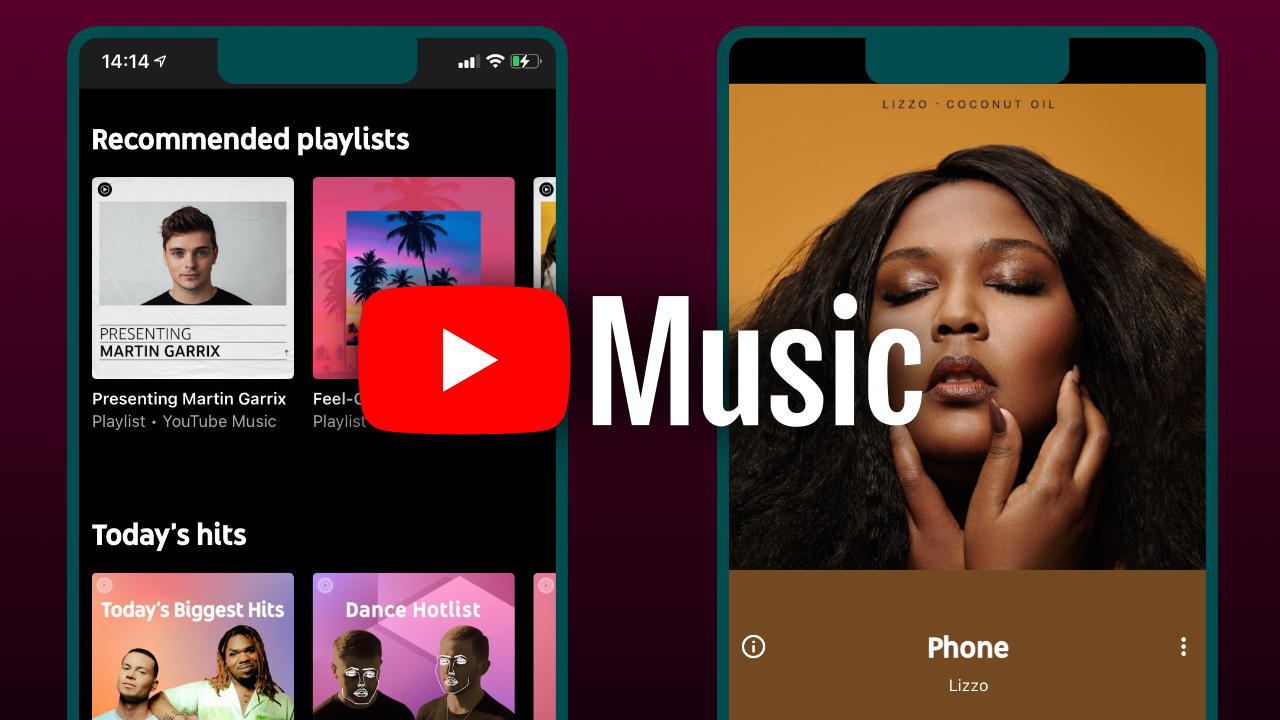 There's no denying that, as befits a YouTube Music website, YouTube Music's biggest strength is its accessible video. In addition to songs in pure audio format, we have many video clips available, both from the artist's official channels and YouTube outsiders.
If we subscribe to an artist's YouTube channel, it is automatically assigned to our library. The library also includes playlists created on YouTube, although not every video will be transferred from the movie site to the music site – it probably depends on licensing agreements.
While in YouTube Music we can create classic libraries full of albums and songs by specific artists, you can see that the website was not built for this use – that's what Google Play Music was designed for. This streaming platform from Google ceased to exist at the decision of its creators several years ago. And it was replaced by YouTube Music.
YouTube Music is primarily playlists. The honorable middle place in the bottom menu bar is occupied by the "Hotlist" button, analogous to the "On Time" tab on YouTube. In other words, these are the most popular songs at the moment. On the main page of the service, you will find dozens of playlists for all occasions. From recommended for you, through thematic and one-time playlists. The first time you launch the YouTube Music app, it will create recommended playlists based on our YouTube history. However, over time it will learn the behavior of the music service, and like other websites, we will be able to train the algorithm by telling it which artists we like the most.
Of course, YouTube Music also takes advantage of the world's second most popular search engine, YouTube. The smart search function allows you to find a song not only by title or artist, but also by a passage of lyrics. Just enter it in the search field and the song is found.
So, with the YouTube Music app, what happened is that it fully replaced another platform from Google – Google Play Music. The application has become better and more functional than its predecessor. It has incorporated all the best features that work today on the world's leading music streaming services.