Even relatively recently, there was a rule in the Apple Music application that guaranteed the user that after he terminated his subscription to this service, all his music would be stored for another 30 days from the moment the subscription was disconnected. But users were still waiting for an unpleasant surprise – this rule does not apply anymore.
Sometimes the media theater has been gathering for years and consists of tens of thousands of tracks and musical compositions. And then when unsubscribing from the services of the service or when accidentally erasing the media library, all the songs suddenly disappear.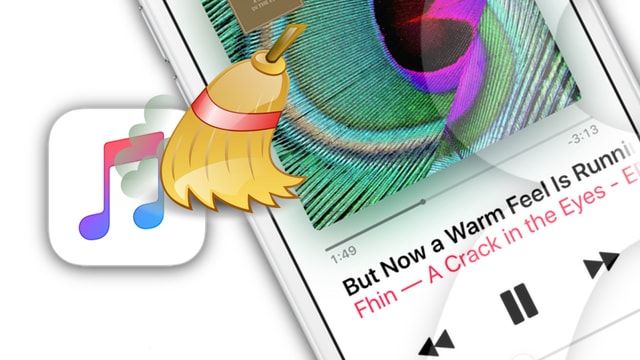 Apple product owners can view, modify, or cancel automatically renewable subscriptions to iPhone, iPad, iPod touch, Apple TV, Mac computers, or PCs. Automatically renewable include subscriptions to the Apple Music music service, newspapers, magazines, apps in the App Store, as well as Internet services.
If you cancel your subscription to Apple Music, it should be borne in mind that after the end of the paid period you will not be able to listen to any song from the apple music service – unlike Spotify and Pandora, Apple does not provide subscribers with a «cut» free version.
Apple Music is available on a variety of platforms – both mobile and desktop. Note – if you canceled your subscription to Apple Music on at least one of your devices under a single Apple ID, you don't need to do the same on all other gadgets – there will be enough one «unsubscribe».
In the case of Android, everything is relatively simple. This is perfectly handled by useful and in most cases effective tools offered by manufacturers. Even if we are not completely satisfied with the end result, we can choose an external developer application, often much more efficient. The last option is to manually delete files from the data browser. Unfortunately, things aren't that simple with iOS.
The removal of the media library will lead to the complete loss of the entire music collection. The most real output will be the creation of a user backup. By restoring the information from the backup, you can restore some of the lost music.
As soon as the subscription to the application is terminated, then the entire music collection collected by the user for so long will disappear. When renewing a subscription, you will have to restore the lost media stack from memory again.
If the Apple Music app is deleted by mistake, this does not mean that the subscription has been canceled. You can re-download the application and log into it under your ID. In this case, the playlists stored in the service will remain unharmed.
Be careful, I will not wish anyone so quickly and irretrievably to lose the entire collection of music. Yes, it can be reassembled, but only from memory.
So don't unsubscribe from Apple Music if you don't want to lose everything in it forever.