Karaoke was born in Japan quite recently. But it has already won the hearts of music lovers around the world. Karaoke allows you to cheer up, relieve stress, relax in the company and just have fun.
For any karaoke lover, there is nothing better than a brand new karaoke disc. But the joy of its appearance can be overshadowed by poor sound or video quality, poor picture quality or playback problems. To prevent this from happening, you need to know which discs and which formats are best suited for high-quality karaoke.
CD + G discs are considered the ideal solution. Along with the audio files, the user can read the words of karaoke songs in the background of the video sequence. It is very comfortable and romantic.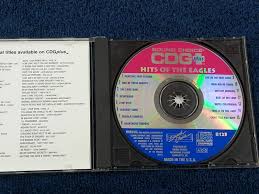 The optimal format for karaoke is CD + G. Phonograms on such discs are of professional quality and can be read by almost any equipment, but they will be reproduced with text titles only on specialized equipment, for example, on karaoke players. The number of tracks on a disc can also tell you about its quality. So, on CD + G discs there are usually few tracks, and a large number of them is possible only if the recording quality is reduced. For CD + G format, the maximum number of high-quality recordings on a disc cannot exceed several tens.
If you buy discs from a store or kiosk, the quality of its packaging should also be taken into account. The poor print quality of the cover should alert you. If the company didn't spend on good printing, it's probably also saving on writing quality. Also pay attention to whether the manufacturer's contacts are indicated and whether they are readable. An important feature of a genuine disc is the presence of a hologram. Self-respecting companies strive to protect their products from counterfeiting. The text «legend» must contain a well-readable name of the company, an indication of the copyright holders, the disc itself must have the manufacturer's mark and a special code around the mounting hole.
Due to the complexities of the licensing process, the compilers of karaoke discs have to balance between the popular old songs, which do not require large investments in legal cleaning, and the newest hits, the license for which is quite expensive.
A disc on which, for example, compositions from yesterday's hit parade are presented, should arouse quite fair suspicions. Most likely, it contains pirated phonograms, handicraft «purified» from the singer's voice. The low quality of such backing tracks can ruin all the pleasure of singing karaoke.