1999 saw the release of the first version of VST – Virtual Sound Technology. This became the starting point for a new history of the music industry. Since then, new versions of this software and its analogues have appeared.
The popularity of this format has given rise to new plugin formats. But oddly enough, there was no competition – VST remained the most beloved and most frequently used format.
From the point of view of the end user, the formats are the same. Aside from internals and various names, all formats are program-specific VST implementations. A number of products are available in legacy or highly specialized RTAS, DXi and ReFill formats. The NKI format also deserves a separate mention; it was invented for a more convenient implementation of virtual instruments.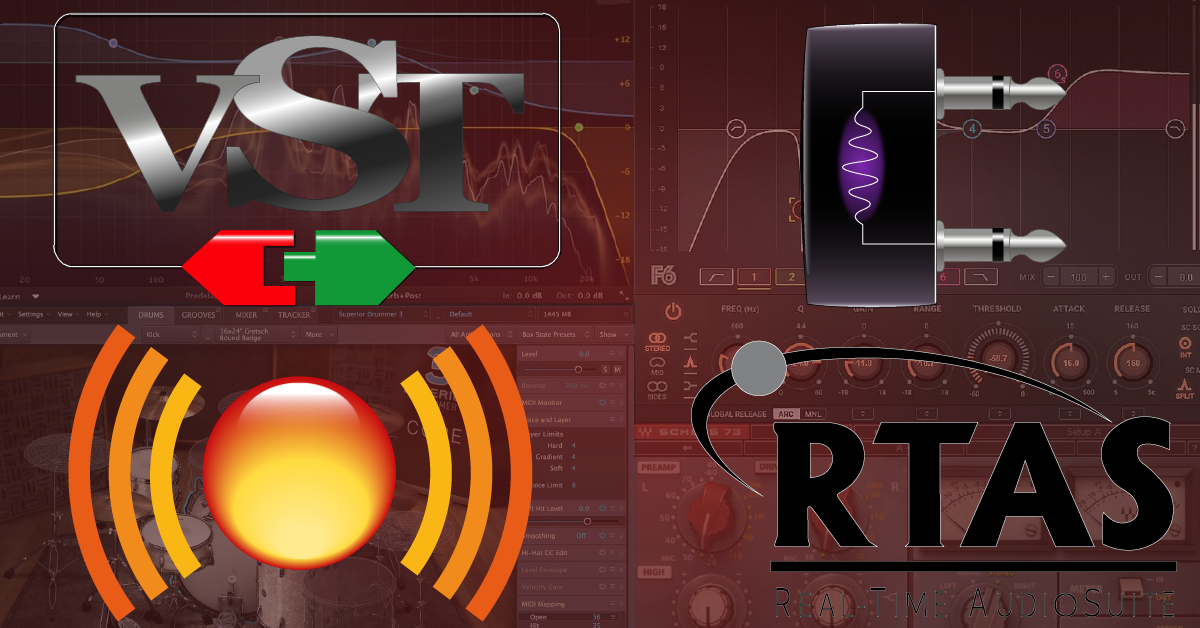 The limitations of the VST format have haunted Digidesign (now Avid Technologies) since the advent of virtual effects. At some point, the Pro Tools developers decided to drop VST support and come up with their own RTAS format – Real-Time Audio Suite, compatible only with Pro Tools.
RTAS was a fork of VST, supposedly working more efficiently inside Pro Tools. The format was used until the release of Pro Tools 10, and was later replaced by the new AAX, which can work with the processor and DSP chips. There are no differences between RTAS and VST and AU, except for the exclusivity for DAW from Avid.
From the point of view of practice, there are no differences between the formats. The main difference lies in the technical aspects that do not affect the work of the end user – development features, plug-in bit depth and methods of its delivery.
With the development features, everything is simple: developers create plugins the way they can. At the same time, the stories about delivery methods and bit depths require further explanation. Today, with fast Internet access available in most countries around the world, plugins come as a downloadable installer. Once launched, the installer downloads the necessary files and installs them on the system.
RTAS is generally considered an outdated format that is relatively rarely used in the music industry. However, some developers continue to release boxed versions of their products: for example, extensive plug-in kits like Native Instruments Komplete or Toontrack Superior Drummer virtual drums come on an SSD. This approach saves the time required to download all the components and allows you to work with the tools from an external drive. Depending on the operating system, after purchasing the plug-in, the user is provided with a file in EXE, DMG or PKG format. Some virtual tools and plugins are supplied as a ZIP archive.