Today it is difficult to find a person among modern music lovers who would not have heard of the online music streaming service Spotify. This streaming company began its existence in 2006 in Sweden, and today its product is available in more than 170 countries around the world. About 36% of the world's music streaming comes from the Spotify service.
The popularity of this Internet service is growing, more and more subscribers appear at Spotify. There are already more than 380 million active accounts. Although the company itself, and this is not a secret, until 2018 was considered unprofitable and surviving only at the expense of its investors. Given these facts, it becomes clear that there is an unabated interest both in the service itself and in the people who work there. Of particular interest are the personalities of the creators of the music streaming service Spotify, their life story, as well as the amount of money that their ownership of this company brings.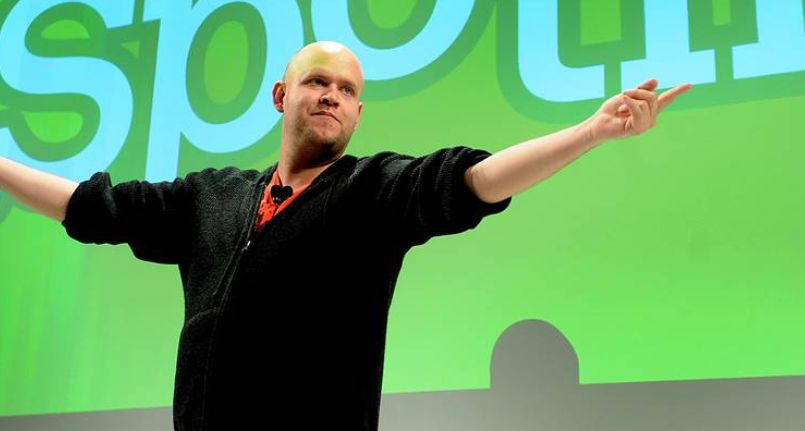 Daniel Ek is one of the founders of the music streaming service Spotify. He was born and raised in Sweden. After leaving school, he entered the institute, where he studied engineering, but never finished it. He has always been attracted to technology, and as a teenager he successfully created websites with his friends.
And already in 2006, together with his friend Martin Lorentzon, he opened the first office of the Spotify company in Stockholm, which, as planned, should provide access to music on the Internet for free, only subject to permission for sound or media advertising. And although it was not easy, because the music industry was not enthusiastic about such an innovation, Spotify was launched in 2008 and quickly began to gain popularity.
From year to year, the Spotify service was replenished with new songs and users, despite all the difficulties. Daniel invested in the company both his own money and attracted investors. His hard work and dedication were rewarded in the end. Now Daniel is 38 years old. His fortune is estimated at 3.7 billion dollars. This result was brought by the huge popularity of the music streaming company Spotify. In it, Daniel Ek still holds the positions of chairman of the board of directors and chief executive officer and is responsible for the overall strategy of the company.
He also leads the management team while remaining a co-founder and holding a 9% stake in Spotify Technology SA. In total, according to the data of 2021, Spotify had a little more than 6,500 employees. Daniel's cash reward in the company was $490,334.
In addition, Daniel Ek owns investment company Prima Materia, which at the end of 2021 invested €100 million in defense AI startup Helsing. Due to investment activities, Daniel Ek's net worth may vary. And, of course, we should not forget that the very capital of a successful Swedish businessman directly depends on the capitalization of the Spotify streaming service.